Love stories are worth experiencing all year long, so you don't have to wait for Valentine's Day to enjoy a wonderful romance film. As we list the top Romantic Web Series And Short Movies of all time, you'll witness romance combined with thrill, humour, action, and drama genres. These films will make you cry, laugh, and believe in true love.
There are several websites that provide these kinds of movies, however, before visiting any other sites, we advise checking YouTube first. You have more options at your disposal when compared to other platforms because you can find many romantic movies on YouTube that are both free and those you can buy or rent. Read the article below to know about the top 10 Romantic Web Series And Short Movies to watch on youtube.
10 Best Romantic Web Series And Short Movies To Watch On YouTube:
1. Beauty and the Beast

The most current adaptation of the famous tale of Beauty and the Beast really exceeded most people's expectations and is unquestionably among the greatest romantic films on YouTube from 2017. Taking a fantasy story and turning it into a movie is often not an easy task, but the creators of Beauty and the Beast managed to pull it off in a big way. The best of the best in this list of top romantic web series and short movies.
2. Flames

The same Timelines that produced the College Romance also developed the online series Flames. The theme of The Flames is unadulterated love. The majority of the time, it is sweet and lovely. This show has a commendable script and direction. Flames is an ABS-CBN-produced, youth-targeted Filipino television drama anthology series. From April 8, 1996, to January 11, 2002, the show aired every weekday afternoon. It had a five-year broadcast run as an afternoon drama during the workweek.
3. Status update
For millennials who want to spend lots of time on social media, this may be among the most entertaining romantic comedies available on Youtube. By having the protagonist find a magical program that turns his status posts into reality, the movie gives the idea a fantasy twist.
4. Permanent Roommates
The plot of Permanent Roommates centres on commitment-averse Tanya and her overzealous long-distance boyfriend Mikesh, who unexpectedly travels to India from the US to propose marriage to Tanya. Tanya refuses to marry Mikesh because she doesn't want to, following the counsel of her roommate and her own hesitation. However, she caves down because of Mikesh's perseverance. The two ultimately come to an agreement and decide to live together initially. The events that follow a fallout, a reconciliation.
5. Titanic

James Cameron wrote, directed, and co-starred in the romance-disaster movie Titanic with Jon Landau. The story takes place in 1912 and is based on the maiden voyage of the enormous ship RMS Titanic, during which Jack and Rose, who belong to different social strata, fall in love.
It was released in 1997, garnered numerous accolades at film festivals, including the Academy Awards, and has an IMDb rating of 7.8 out of 10. Titanic set a lot of milestones, including being the first film to earn $1 billion worldwide at the box office, being the most expensive film at the time, the most movies nominated for Academy Awards, etc. This list of the best romantic web series and short movies is incomplete without mentioning Titanic.
6. What's Your Status
According to the series synopsis, What's Your Status is a web series that follows three different individuals as they navigate the single, committed and married phases of relationships. Nabeel Mirajkar, Manjot Singh, Plabita Borthakur, and Kumar Varun play key roles in the show. The first season of the What's Your Status television series premiered on July 16, 2018, and there is currently 1 season total.
7. Destination Wedding

Destination Wedding, one of the newest love stories on YouTube, debuted in early August yet nevertheless managed to slip people's notice. That's a little odd given that Keanu Reeves and Winona Ryder are two very well-known actors that appear in Destination Wedding. Unsurprisingly, the two work well together on screen as a pair. A must-watch on the list of top romantic web series and short movies.
8. College Romance
Trippy, Naira, and Karan, three best friends, are the subjects of the romantic comedy web series College Romance. Simarpreet Singh directed, and Arunabh Kumar produced this web series. Abhishek Srivastava and Kunal Aneja both contributed to its writing.
9. Adrift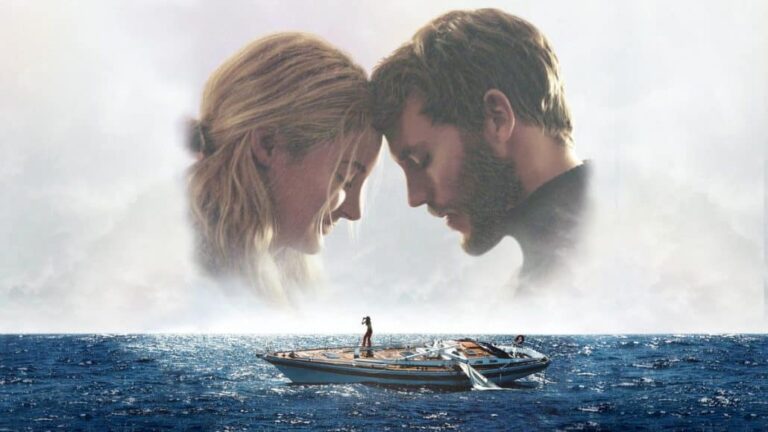 Adrift is another romantic movie on Youtube that you might want to look at. In contrast to our other posts, this one does not feature either comedy or romance. The plot of Adrift centres on two lovers who are trapped in the ocean by a powerful cyclone and must fight for their lives.
10. Baarish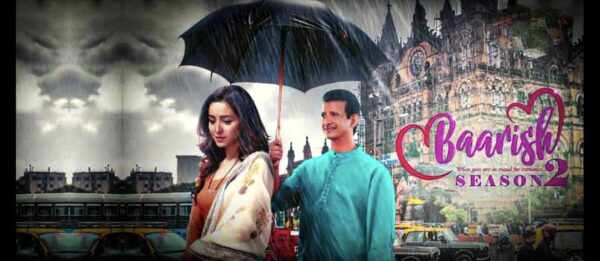 The affluent Gujarati businessman Anuj (Sharman Joshi) and the Marathi girl Gaurav (Asha Negi), two strangers from utterly unrelated backgrounds, are the focus of the show. After his father passed away, Anuj gave up his education to take care of his siblings and the family company. Mehta Diamonds, his business empire, is something he created from nothing. All of his employees are loved and respected by him, and he views them as his family. Last but not least on the list of best romantic web series and short movies.