KGF Chapter 1 and 2, directed by Prashanth Neel, has opened the gates for the best Kannada movies to shine on the global platform. The massive success of this worldwide blockbuster has made people realise that India is not just limited to Bollywood and Tollywood when it comes to entertaining people with good storylines. The recent rising interest in Kannada movies is making people search for the best Kannada films on various OTT platforms. We have created a list which will help you in finding the top Kannada movies to stream on digital streaming services like Netflix, Amazon Prime, Hotstar and more.
Here Are The 10 Best Kannada Movies to Watch on OTT Platforms in 2022:
1- Vikrant Rona
Kiccha Sudeep, Jacqueline Fernandez, Neetha Ashok and Nirup Bhandari star in this mystery thriller that was recently released in the theatres. The movie is already available on the OTT platform ZEE5. It is set 50 years in the past in a remote village where unexplainable supernatural events continue to take place at a rapid rate. The villagers associated the events with an unexplainable gothic force. It's one of the best Kannada movies in the mystery genre.
2- KGF Chapter 2
KGF Chapter 2 became a trendsetter at the box office. The movie is one of the highest-grossing Kannada films ever. It broke countless records at the box office and set up the platform for Salaar and KGF Chapter 3. No one can deny that KGF 2 is one of the best Kannada movies ever. The film follows Rocky Bhai as he takes control of Kolar Gold Fields. New challenges are opponents are on his way to the top. KGF 2 is streaming on Amazon Prime Video.
3- 777 Charlie
Dog lovers gather up as you would love this heartwarming tale of friendship between a man and his dog. 777 Charlie opened up to positive reviews when it was released in the theatres' a couple of months ago. The film follows a reclusive and lonely man who is given a new chance at his life by a happy, energetic and naughty pup. It's a saga that you don't wanna miss out on. One of the best Kannada movies ever on friendship.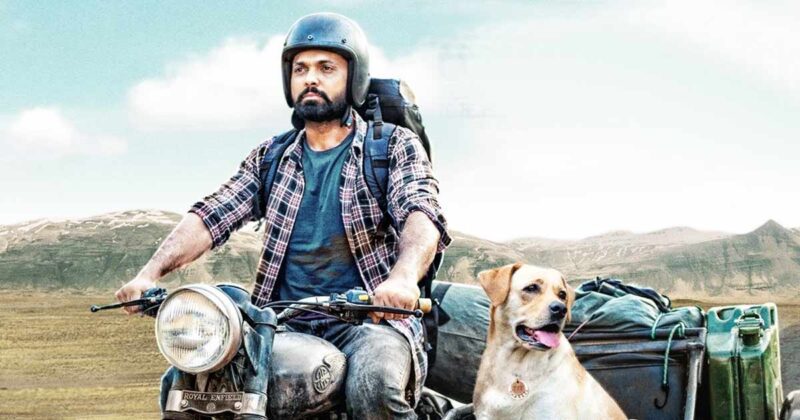 4- Bhajarangi 2
Another action-packed, overlooked thriller that will keep you on the edge of your seats, Bhajarangi 2 is a movie that deserves at least a one-time watch. The movie is currently streaming on the OTT platform ZEE5. It follows a forest officer who comes to the oppressive conditions of villagers where he is posted. He takes up the matter into his hands to get rid of the tyrannical oppressor. Easily one of the best Kannada movies released in 2021.
5- Yuvarathnaa
Yuvarathnaa is a Kannada film that will inspire and motivate you to chase your dreams. The movie depicts the vices of privatisation of the education sector. In the film, a college is on the verge of being permanently closed down after the government takes the decision to privatise the higher education sector. The principal of the college and students join hands to prevent the collapse of their college. It will always be on our list of the best Kannada movies. You can stream this Kannada film on Amazon Prime Video.
6- James
James was released on the 47th birthday of Puneeth Rajkumar, who unfortunately passed away before he could see his movie being released in the theatres. The film was the fastest Kannada movie to reach 100 crores at the time of its release. It follows Santosh Rajkumar, aka James, a manager in a security firm who is pitted against the big bad guys. An action-packed thriller that is definitely among the best Kannada movies released in 2022. It is streaming on SonyLIV.
7- Dia
Dia is a heartfelt romantic story of a shy girl who takes almost three years to confess her love to a guy who happens to die in an unfortunate incident. She then somehow moves on and starts dating Adi, only to realise that the man of her dreams is still alive. What decisions will the girl take now? The answer to this question forms the core of this Kannada film. It is available to stream on Amazon Prime Video in India.
8- Badava Rascal
An interesting Kannada movie that tells a unique story. The movie follows a man who is kidnapped by some thugs. The man in question then starts to narrate a story to his kidnappers so that they leave him alone. Sounds intriguing, isn't it? Badava Rascal is one of the best Kannada movies that you can watch now on the OTT platform Voot Select in India.
9- Ninna Sanihake
Another Kannada film that you can stream on Amazon Prime Video, Ninna Sanihake, is a story that you will find fascinating. The film is a new-age romance between two individuals who are grappling with the choice and challenges in their lives as adults. Those who are on the verge of adulthood will definitely relate to this film. It's easily one of the best Kannada movies to watch in 2022.
10- Love Mocktail 2
This recently released Kannada film tells a heartbreaking yet heartwarming story of a man who is going through hellish circumstances after the death of his wife. He finds a new companion in a girl who is determined to make his life better. One of those romantic movies that you don't wanna miss out on Amazon Prime Video in 2022. It's one of the best Kannada movies to watch right now.