Exhausted after binge-watching all those shonen anime movies with a lot of over-the-top action scenes? Take a breather! It's time to take a little break from all those intense anime movies. There can't be a better time than now to watch some good romance anime movies that will uplift your mood and make you feel refreshed.
There are many romance anime movies in Hindi dubbed versions too! So, make sure to read until the end!
A Silent Voice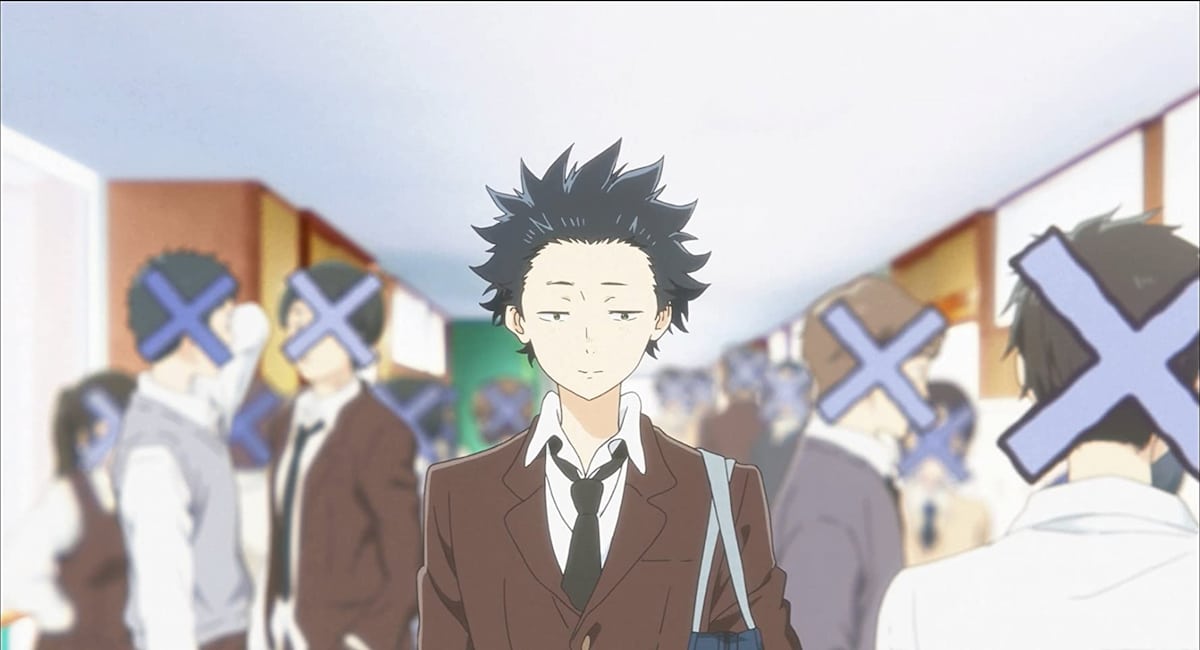 There are two main characters first is Shoya Ishida and the second one is Shouko Nishimiya. Nishimiya is a deaf girl and couldn't communicate properly with anyone. The show depicts how Ishida bullied Nishimiya horribly during grade school. However, their relationship changed with time.
At first, they won't even look eye-to-eye and that is Justified. Later on, after time skip their equation is much better and they became good friends. The story continues at a rather slow pace but it doesn't affect the storytelling at all. The story is also good. This is one of the best animated romantic movies in Hindi which you can easily stream on platforms like Netflix!
Your Name
Two teenagers Mitsuha and Taki share an unexplainable bond between them. Later, they came to know that they've been swapping bodies making it difficult for them to live a normal  every-day Life anymore. When they met in person things became even more complicated. At first, it would seem that this series doesn't make any logic and is quite difficult to understand.
However, it all makes sense much later in the movie. Makoto Shinkai the creator of this movie depicts this story beautifully and the ending is a happy one too! This movie is often considered Shinkai's Magnum Opus! You can stream the Hindi dubbed version of this epic story on Netflix!
Also read: Fall in Love with These 33 Best Romance Anime Movies to Watch
I Want To Eat Your Pancreas
Haruki Shiga is a loner with nothing particularly good or exciting  happening in his life. That is until he meets with Sakura Yamauchi, a bubbly and happy-go-lucky natured girl. Somehow Haruki came to know about her secret. Sakura was diagnosed with Pancreatic Cancer and doesn't have much time left.
Later on in the movie, she gets involved in a certain accident and ultimately meets her demise. The Story is emotional and it leaves an impact on the viewer's mind. It is worth giving a try!
Weathering With You
This Movie by Makoto Shinkai was released way back in 2019. It is an animated romantic fantasy movie. This movie also follows some common tropes which are coincidental with the other projects of Shinkai. This is a movie about how Hodaka Morishima saves the "Sunshine Girl" Hina Amano whom he loves from becoming a sacrifice and getting completely erased from the original world. Ultimately resulting in those rain storms coming to a halt which in turn brought the warmth of sunlight! This is one of the best romantic animated movies available in Hindi!
5 Centimeters Per Second
This Movie by Makoto Shinkai perfectly portrays the concept of love like any other project. It is a story that revolves around the movie's two main characters Takaki and Akari. The male protagonist Takiki has a crush on his childhood friend Akari. He wants to confess to Akari but he just couldn't confront her and let her know his feelings!
Due to the families of the protagonists moving away or shifting the distance between these two greatly increased. It perfectly depicts what love is like and what the hardships faced in an unrequited or one-sided Love are!
Also read: 33 Best Anime Movies of All Time That You Must Watch
Garden Of Words
This movie shows us the life of a young man named Takao Akizuki who is also an aspiring shoemaker. One rainy day he skips his class to sketch some shoe designs in a garden. There he met with a 27 years old lady Yukari Yukino who's currently pursuing a career in teaching. She is a teacher of literature.
The two of them conversed for a while and Yukino bid farewell to Takao with a poetry or more specifically a Tanka. After that, both of them started to meet each other much more frequently in that same garden. This movie is like any other Shinaki blockbuster and has mind-blowing animation as a plus point to the movie. You must watch this if you are a fan of Makoto Shinkai's works!
Into The Forest Of The Fireflies
This romance anime movie was originally a one-shot shoujo manga written by the manga artist Yuki Midorikawa. It made its debut on the 17th of September 2011. Critics and reviewers both praised this movie for displaying values like simplicity and tenderness which most of the movies these days tend to forget. However, the movie's original run time is relatively short, only 44 minutes which is a down point considering other movies run time!
Despite that, fans still adore this wholesome romantic anime movie. There is a Hindi dubbed version available for this movie too. One should give the Hindi dubbed version of this movie a try. It won't disappoint you for sure!