Good thrillers with great suspenseful plots and impactful performances are a fan favourite. Thriller is probably the most popular genre nowadays, with thousands of thriller movies and web series streaming on a variety of digital streaming platforms. Some of the best thriller movies that you can watch are available on Hotstar. Here we have sorted a list that will make you skip the effort of searching for hours before deciding on a good movie to watch.
10 Best Thriller Movies on Hotstar:
1- Cadaver
The plot twist in this thriller on Hotstar is just mind-blowing. You definitely won't see it coming. The movie unfolds at a great pace and never feels slow or too fast. It's completely perfect with its storytelling. The film tells the story of a police surgeon who unearths a big conspiracy.
2- Cuttpulli
This recently released Disney+ Hotstar original thriller movie features Akshay Kumar and Rakul Preet Singh. The high-octane drama follows a script writer turned police officer who gets involved in the hunt for a serial killer. The film came out of nowhere to become one of the best thriller movies on Hotstar.
3- Vikrant Rona
Another 2022 thriller that's now available in many regional languages on Hotstar. The film stars Kiccha Sudeep as a police inspector who arrives in a village that's being haunted by ghosts, according to the villagers. However, he believes there is a conspiracy behind it and starts to unravel the mystery bit by bit.
4- Drishyam
Arguably one of the greatest thriller movies made in India, Drishyam is a wonderful, suspenseful journey that will give you all the thrills. The movie follows a family man as he tries to cover up a crime committed by his wife and daughter. It's an edge-of-the-seat thriller. Drishyam 2 has also been announced and is scheduled to release on 18th November 2022. However, before that arrives, check out one of the best thriller movies on Hotstar right now.
5- A Thursday
This is another Disney+ Hotstar original thriller that was released in the first half of 2022. The film features Yami Gautam, Dimple Kapadia and Neha Dhupia in lead roles. A Thursday is said to be a spiritual successor to A Wednesday. It follows a school teacher who takes hostage a few kids and demands to speak with the Prime Minister.
6- Bheeshma Parvam
It's a Malayalam thriller movie that's now available in Hindi, Tamil and Kannada language as well. The movie follows Michael, a man who takes over the family business. However, some of his family members are not pleased with this and joins hand with evil people to bring him down. Even though the story may sound a bit plain, it has its share of twists and turns to be listed among the best thriller movies on Hotstar.
7- Ek Villain
Ek Villain returns pale in comparison to this original thriller that's now streaming on Disney+ Hotstar. The film stars Sidharth Malhotra, Shraddha Kapoor and Riteish Deshmukh in the lead roles. It follows a twisted serial killer who murders girls.
8- Kaabil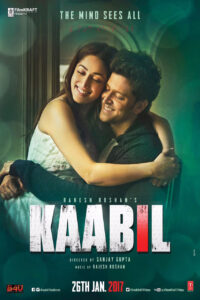 Hrithik Roshan and Yami Gautam, two brilliant Bollywood actors, make this thriller one of the must-watch movies on Hotstar. It follows two blind people who fall in love with each other. However, their world comes crashing down when the female in the relation is raped by some thugs. She then commits suicide which makes her boyfriend go on a killing rampage. It's one of the best thriller movies on Hotstar at the moment.
9- Collar Bomb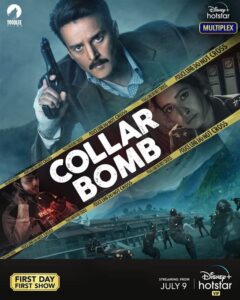 The versatile actor Jimmy Shergill stars in this action-thriller as a glorified cop who is forced to commit a series of crimes. He commits the crime in order to prevent a suicide bomber from blowing up an entire school.
10- Murder on the Orient Express
Last but not least on this list of best thriller movies on Hotstar is a Hollywood movie that features Kenneth Branagh, Johnny Depp and Penelope Cruz. The film traces the adventures of the detective Hercules Poirot as he solves a murder mystery on a train.