When it comes to heartbreaks, it is never an easy space to handle and let things go simply. The attachment and our habitual nature never let us rest and put a full stop to the constant thoughts that hover over our heads. People tend to relate things to their exes and even a slight remembrance of them due to anything triggers the chords of disappointment, making moving on tougher than it already is.
How people choose to move on is completely subjective and it happens in its own time and space for everyone. However, there are ways to put a hold on the constant rambling of thoughts and memories of your ex, that one can see and consider as per their convenience and scenario, making the process of moving on a smooth sailing ride for them.
Here are 7 effective ways to ignore your Ex
We understand that a last text or call is something that would tempt us all but it's a never-ending trap that keeps us engaged making things more toxic. Try to distance yourself from your ex by putting an end to all sorts and forms of communication with them. Texts, calls, social media platforms, emails, and in-person conversations are all modes that can trigger your emotions to strike a conversation and instantly make you regret your decision if you are trying to move on.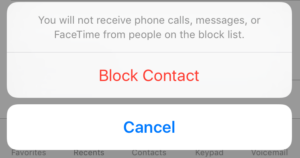 Do Not Engage in Direct Conversations
If you are in a situation where you share a group of mutual friends, it gets a little tricky to avoid and ignore your ex. In that scenario, try to talk to everyone on normal terms but do not engage directly with your ex, and try escaping if you see them approach you for any reason. It might be a task at first but you will eventually get the hang of it.
Also Read, 9 Post breakup mistakes to avoid and heal faster from Heartbreak
Find Solace in Other People
Understandably, people get way too comfortable and vulnerable with their partners and they are the safe space that they wish to confide in during all the highs and lows of their lives. As much as you wish to go back to them, or want to contact them to share the bits of your life, try to find another person whether it is a friend, sibling, or your parents whom you can comfortably approach at all times and ignore the thought of going back to the old lanes by contacting your ex.
The best possible way to ignore your ex and move ahead in life is by keeping yourself involved with things that would make you happy and keep you busy for a considerable amount of time. Keeping yourself occupied at all times gives you limited time to think about your ex and the times spent with them. Constructively using your time on other things can keep you at peace with reality and curb your desire to contact your ex.
8 Pros and Cons of Being in a Live-in Relationship
Also Read, 10 Feel-Good Bollywood Movies to Watch When You Are Feeling Low
One of the best ways to ignore your ex and the thought of your past relationship is by indulging yourself in self-care of your choice. Giving yourself time to breathe out of your past relationship and releasing all the negative energies is a great way to move ahead and ease yourself. Ignoring your ex and focusing on yourself can give you space to clear out all the unwanted thoughts and feelings that are otherwise difficult to let go of.
Establish the Boundaries and Stick to Them
When you break up and part ways with your partner make sure to be clear about the boundaries you wish to set with them and any other shared contact between the two of you. Try to deviate from conversations with people who would be the common point of contact between the two of you and the ones you feel would dig into your past, ruining your peace of mind by messing up with your headspace. Be upfront with your ex about the course of conversation that you wish to stick to post-breakup and be strong-headed to stick to the same.




Get Rid of Things that Remind You of Them
If you wish to overlook the past and move ahead in life then it is advisable to let go of things that would remind you of your ex. Ignoring these unwanted thoughts by getting rid of things that would take you back to the old times is the key to moving on from your ex. We often hold onto the memories by keeping ourselves attached to things and experiences we have shared with our partners. By moving away from these, not only can you ignore the thought of your ex, but you can also free yourself from what's been holding you to move on from your past.
No matter what you choose to do, see what works best for you to have your peace of mind and happiness in place!