Gone are the days when love marriage used to be considered a taboo and a social stigma that was hard to break. Most people have moved to an understanding and acceptance of it with open arms and are getting equipped for this kind of union. What is new on the plate for people nowadays to accept is live-in relationships.
What exactly is a live-in relationship?
A live-in relationship also called cohabitation in some countries is an arrangement when two people involved in a romantic and sexual relationship as partners for a long term or permanently, decide to live together without marriage.
For society to get used to this setup before marriage is something that is not only hard to admit but it also comes with them despising people who wish to get into this setup without being married.
Nonetheless, even after society cursed the idea of live-in relationships, many people are either considering being in one or living in one. Live-in Relationships come with their own set of pros and cons that one needs to weigh and evaluate before they go ahead making any decision.
Listed below are the Pros of Live in relationship
Check Your Compatibility on a Deeper Level
Being in a live-in relationship gives you ample time to understand the behavior and temperament of a person and whether the two of you stand on the same or similar levels. The meaning and understanding of compatibility can be different for everyone and being in the same space as your partner gives the two of you room to test your emotional, physical and mental compatibility with each other before jumping onto the next big step of your life.
Lesser Accountability Towards Family
One of the primary things people consider as a pro of live-in relationships is bare minimum accountability and duties towards their partner's family. One is not accountable to please them throughout the relationship like they are subjected to post-marriage. The societal pressure to stand up to the mark is the bare minimum and you can focus on yourself and the relationship with your partner rather than investing time in being bothered about others.
Also Read, What does Indian society advocate for love and arranged Marriages?
Being in a live-in relationship allows one to experience the perks of what a post-marriage life looks like, just without the baggage of any legal stamp on the relationship. If one has given sufficient time to the relationship and still, feels that it is not working in their favor, then they can easily move out of the same without the pressure of going through the tedious and exhausting process and tag of divorce.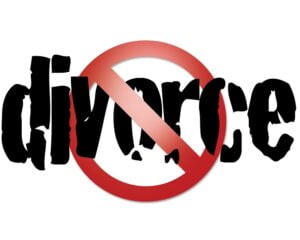 The Comfort of Having Someone Round the Clock
We all understand that distance makes the heart grow fonder but we will be kidding if we don't agree that all of us look out for our partners to be physically present when we are in dire need of them or even when we don't need them for any specific reason. Having their back at all times and just their mere presence can make you feel comfortable and at home. Live-in relationships are a perfect solution to kill the distance and not get restless in times when you desperately need your partner but can't get through them. Being with each other gives the two people space to grow together and transform their relationship for good.
Listed below are the cons of a live-in relationship
Live-in relationships do not hold people accountable for their actions after a point. People understand that since getting out of a relationship won't cause much harm and is extremely convenient, they lack the foundation of a relationship which is commitment. Anything trivial can also be a reason for the relationship to fall apart with people walking away from things when it gets difficult.
Lack of Efforts to Make it Work
Unlike marriage where people push themselves harder to resolve issues and fights and make adjustments to work out their marriage, people in live-in relationships lack the tolerance to deal with differences and have a hard time making adjustments with their partners. They feel they're being curbed to do things their way, leading to friction in relationships and eventually breaking up.
Also Read, Stuck With an Angry Partner? Well! Here Are Tips to Handle The Situation Smoothly
Live-in relationships can be a tricky space to be in. If you and your partner have been together for quite some time, there are chances that you might feel suffocated in each other's presence for long. There is a possibility that one ends up feeling the loss of personal space by constantly being with each other. Not knowing the boundaries, one should have concerning personal space, can often lead to anger and frustration between the partners.
Live-in relationships are something that our society is not accustomed to dealing with. They lack acceptance of it which further leads to them criticizing the people who are actively involved in it. The lens from which society views these people then gets demotivating, often making you feel vulnerable in a lot of scenarios. People in live-in get harassed by society in ways that play with their emotions, eventually making things difficult for them to sustain.
With a fair share of pros and cons, think it through and talk it out with your partner about the idea of a live-in relationship so that the two of you are on the same tangent before moving ahead in life.