Nothing keeps a series intriguing, thrilling, and oh so romantic, like a little touch of love. Take a look at the best romantic web series to watch on OTT. You may thus rest certain that we have compiled a list of the top romantic web series that are now streaming on the most popular OTT platforms if you're in the mood for romance-driven programming. From the comfort of our homes, we can now access some of the most amazing content that has been made in the country.
There are hundreds of romantic web series available on the streaming giant's catalogue, where emotions are shown as riding a roller coaster with love serving as the primary motivation for our existence. Series where the greatest yearning is for love, the force that drives our existence. Let's get started.
Top 12 Best Romantic Web Series to watch on OTT in 2022:
1. How I Met Your Mother (2005-2014)
It's easy to forget that the cult sitcom is actually based on a deeply romantic novel because of all the inventive visual and dramaturgical themes, time jumps, running gags, and antiquated macho sayings of the womanizer Barney Stinson (Neil Patrick Harris). He doesn't omit any information, including secrets, embarrassing dates, or unhappy loves.
2. Broken But Beautiful 3
This beautiful shattered love story, which starred the late Sidharth Shukla, Sonia Rathee, Ehan Bhat, Saloni Khanna, Taniya Kalra, Manvir Singh, and Jahnavi Dhanrajgir, is about two strong, independent people who are searching for real love. Rumi and Agastya, who choose to give love a chance, are often torn away by destiny, which has other plans for them.
3. College Romance Season 2
A lovely nostalgic joyride to your college days can be had by watching the web series College Romance. While they were all attending college together, the three best friends in the world searched for romance, laughter, and lifelong memories. The three go through a lot of upheaval in their love lives in Season 2, and it shows how they learn and grow as a group as a result.
Manjot Singh, Apoorva Arora, and Gagan Arora play significant parts in the Apoorv Singh Karki-directed program. Being a heart-melting show, you want to add it to your watchlist.
4. Descendants of the Sun 
The young soldier Yoo Si-jin (Song Joong-ki), who is a member of a South Korean special unit, and the doctor Dr Kang Mo-yeon, who has been assigned to a criminal crime, are the main characters of the South Korean romantic web series which blends interpersonal romance with battle scenes (Song Hye-Kyo).
5. Love (2016–2018)
A wonderfully kind person named Gus (Paul Rust) just became single. He comes to know and appreciate the cool, rebellious, and bold Mickey (Gillian Jacobs). Together, they deal with the unavoidable humour and humiliation of their romance and relationship, which they genuinely would prefer to avoid. Judd Apatow's comedy steers clear of the Hollywood-Romeo-and-Juliet clichés while painting a relentlessly humorous and terribly honest portrayal of contemporary relationships.
As the series progresses, it turns more and more into a dramedy, giving it intriguing layers and upsetting not just the protagonists' but also the spectators' emotional reserves. Love in "Love" has many faces. Therefore, it alternates continually between craziness, madness, and reality.
5. Bandish Bandits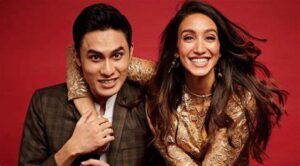 Bandish Bandits is not a very new film, but its gripping plot and Shankar Mahadevan's background music will make you want to see the charming show again. It tells the tale of how pop sensation Tamanna and singing prodigy Radhe, who has a classical background, met.
When Radhe falls in love with Tamanna, his entire world is turned upside down. Will he manage to balance helping her become famous with staying faithful to his music and his family's legacy, or will he fail miserably?
6. Little Things Season 4
The fourth season of the Netflix slice-of-life series Little Things, starring Dhruv Sehgal and Mithila Palkar, tells the tale of a cohabiting couple in their 20s as they deal with the ups and downs of employment, contemporary relationships, and self-discovery in modern Mumbai.
It shouts what today's youth wants to watch and is, thus, a must-see. The romantic web series directors Ruchir Arun and Pranjal Dua are pros at what they do.
7. Easy (2016-2019)
The anthology series, which features Orlando Bloom, Jake Johnson, Dave Franco, and Emily Ratajkowski, among others, centres on fundamentally different characters in Chigaco who live in a contemporary labyrinth of love, sex, technology, and Culture trapped. Each episode recounts a fresh, separate story. There is a couple that wants to revive their sluggish sexual life. A young artist reports up close on her one-night stand on social media. For lonely individuals, the evening whiskey has emerged as their best friend. Alternatively, a couple considers the viability of an open relationship.
8. Gullak Season 3
By virtue of the excellent script and outstanding acting, the third season of this Sony Liv series surpasses the first two. Watch it to experience life as the Mishra family does and share in their struggles.
9. Sex Education
Otis Milburn (Asa Butterfield), an introverted student who lives with his overly compassionate mother and sex therapist Jean, is the subject of the delightfully lighthearted and informal British dramedy (divine as always: Gillian Anderson). In order to capitalize on Otis' innate ability to identify sexual disorders, he and his girlfriend Maeve (Emma Mackey) offer sex therapy at their school at the start of the series. Ironically, Otis himself is a late bloomer who hasn't even engaged in masturbation. Thus, in his role as a "sex coach," he eventually comes to terms with his sexuality and his affection for the independent Maeve.
10. Mismatched
Dimple Ahuja and Rishi Shekhawat are romantically mismatched in the film Mismatched. After being introduced by their families, two teenagers develop a tenuous friendship at their summer camp. When they work together to create an app, will they get close to one another? Prajakta Koli and Rohit Saraf play the leading roles in this Hindi romantic web series.
This romantic comedy series was written by Gazal Dhaliwal and directed by Akarsh Khurana and Nipun Dharmadhikari. It was created by Ronnie Screwvala, It was edited by Sanyukta Kaza and Namrata Rao. The cinematography was done by Milind Jog and Avinash Arun.
11. Cheesecake
It's possible for happiness to knock on your door while you least expect it. Neel and Sameera experience just that when an unauthorized visitor, Accidentally brings a large golden retriever into their house totally transforms their lives. The central theme of Cheesecake is how a pet's unwavering devotion unites a couple and enables them to find happiness in one another's company. The Hindi romantic drama Cheesecake stars Akanksha Thakur, Jitendra Kumar, Kumar Varun, Naresh Gosain, Devika Vatsa, Kurush Deboo, and Ashwini Kalsekar.
12. Karrle Tu bhi Mohabbat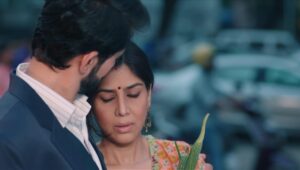 The Karle Tu Bhi Mohabbat romantic web series is renowned for its fresh perspective on love and the city of dreams setting. It is about Karan Khanna, often known as KK, a former celebrity who decides to become an alcoholic after losing his notoriety. Dr Tripura, also known as Tipsy, helps him out as a counsellor in rehab. KK dislikes his therapist because of how rigorous she is. However, after his wife leaves him and his friends start to stop hanging out with him because of his poor lifestyle decisions, he finds himself all alone.