Nothing is more enjoyable than watching Tollywood Romantic movies nowadays! We all enjoy this movie genre and anticipate some enjoyable narratives and sentimental temptations. However, the plotlines in these films frequently shock us. We have always had the finest Tollywood romantic movies widely available. If you enjoy romantic films, you will be captivated by these Tollywood productions. They are thrilling, calming, and sorrowful, and they start taking us on an emotional journey.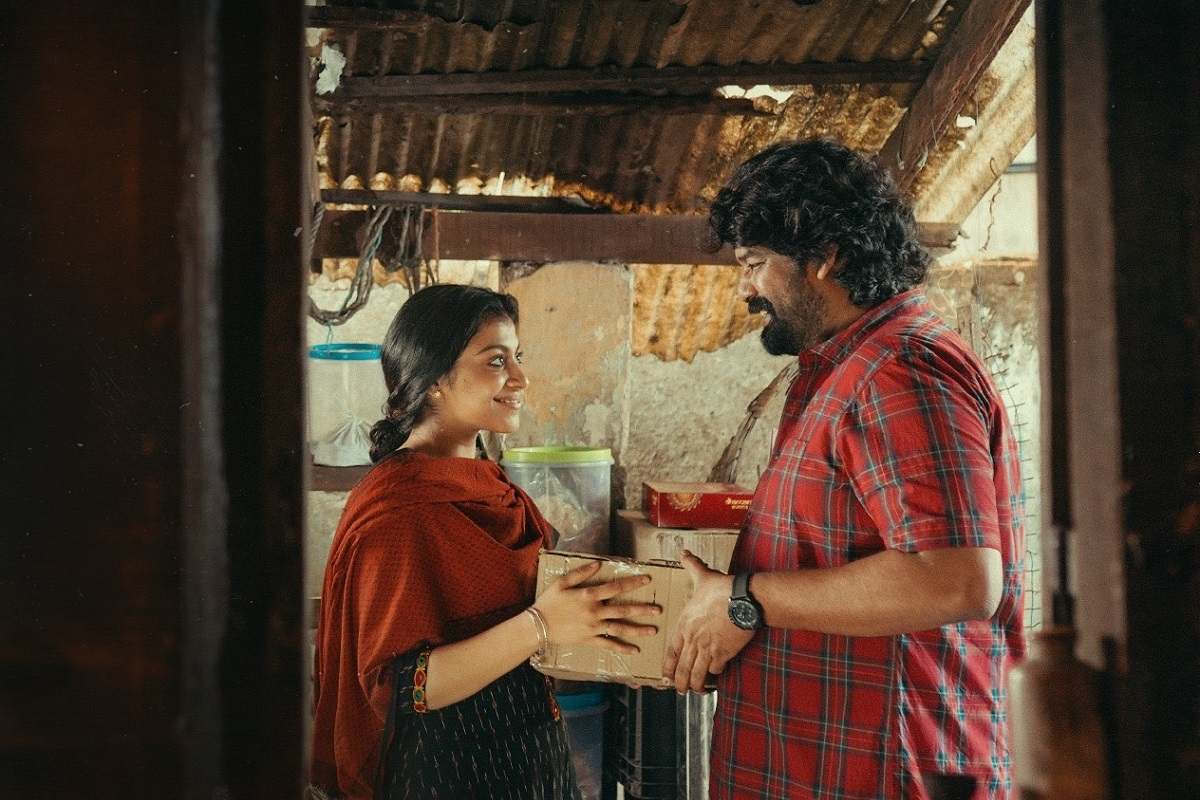 Cinemas that depict feelings, enthusiasm, and infatuation, from old-school love stories to contemporary day love, invariably hit a nerve with the viewer. Over the years, the Telugu Film Industry (TFI) has produced numerous outstanding Tollywood Romantic Movies that you can relish with our better half.
Here is a list of the 10 best Tollywood romantic movies that are worth watching with your Better half
Arjun Reddy
Vijay Devarakonda's portrayal in Sandeep Vanga's 'Arjun Reddy' stands out and he is regarded as one of Tollywood's current daring and dashing main characters. Vijay takes the spotlight as the brash house surgeon as well as the steamy head lover boy. Exceptionally noteworthy in the picture, which included an excellent performance by the actor. The love drama makes you both cry and laugh. The passionate performance of the lead couple is outstanding. The film also influenced the release of a replica Bollywood blockbuster, Kabir Singh. Arjun Reddy is one of the best Tollywood Romantic movies that is worth streaming on Amazon Prime.
Majili
Naga Chaitanya and Samantha's romantic hit is just about Poorna, who mistreats his spouse earlier owing to his substance abuse problem and romance disappointment, but afterward learns his error and becomes infatuated with her. This is one of the Tollywood romantic movies that was a smash hit, full of heartfelt sentiments and intense reactions and ranks second on our list.
Bommarillu
The premise of Bommarillu is built on a vibrant romantic drama that is passionate but realistic and is one that any couple can relate to. This romantic comedy depicts the link between a father and his son, in which the father's overbearing worry leads to resentment in their connection. The young guy (Siddharth) understands that if he desires to enjoy life and discover true pleasure and romance, he must rebel against his authoritarian father. This is one of the best Tollywood Romantic movies with a realistic tale.
Madhuram
Due to its new and unusual narrative, Madhuram has divided audiences at the box office. The film depicts a business owner providing employment to a jobless individual and assisting him. Unfortunately, the owner's wife grows fond of this guy. The plot is shocking, yet it is amusing to see. Madhuram is one of the most entertaining Tollywood romantic movies that will keep you on the edge of your seat.
Liger
A tale of martial arts, aspirations, and star-crossed romance. Liger is an MMA fighter who works hard and progresses through the ranks with one goal in mind: to compete like his idol, world-renowned MMA champion Mark Anderson, and gain his attention. The film is a classic combination of action and romance that was well-received by the public.
10 Underrated Tollywood Movies Released in 2022 So Far
Magadheera
S. S. Rajamouli directed the Telugu fantasy movie Magadheera. The film's plot revolves around the concept of rebirth. Kajal Aggarwal, Dev Gill,Ram Charan, and Srihari star in the film. The plot centers upon four characters: a brave warrior, a princess who is infatuated with him, her sister, and a king.
Pelli Choopulu
Pelli Choopulu depicts the protagonist couple's more contemporary and evolved meaningful relationship, and it is one of, if not the Best Romantic Tollywood Movies of the past decade. Tharun's creativity is also greatly complemented by the actors and Vivek Sagar's euphonious soundtrack. The subtle humorous passages that are seamlessly integrated into the drama elevate the film both internally and outside.
Ala Modalaindi
This Telugu rom-com featuring Nani and Nithya Menon tells the story of a couple who, every time they attempt to propose to one other, fall into some other romantic relationship. However, it is the tale that holds you engaged. When Gautam (Nani) is abducted from the pandal of his girlfriend's wedding, he tells his abductor about his adorable and tender love journey with unexpected twists.
BFH (Boyfriend for Hire)
Arjun chooses the career of 'Boyfriend for Hire,' and girls flock to him. He is employed by Divya, an attractive girl who captivates him. Is Arjun able to fix her dilemma? Or will she pose a danger to his career? This is one of the best romance movies, with an intriguing and humorous story.
Tholi Prema
This film, starring Varun Tej and Rashi Khanna, depicts the chronology of a young couple's romance as they connect in college, then break up, then re-meet overseas. This is a pleasant narrative with nice romantic aspects and music. Tholi Prema is one of the best romantic Tollywood movies with comedic elements.
Read More: 7 Hot Romantic Web Series To Raise The Heat