The term "Bollywood" immediately conjures up images of grandeur, beauty, and energy, but there is extra to Hindi filmmaking than meets the sight. From Raja Harishchandra's time until the present, India has created many Bollywood films that have gained both national and worldwide acclaim. Bollywood movies excel at one thing: entertainment. The fact that Hindi movies are so popular is that they contain everything a person might want. There is action, drama, humor, love, mystery, and so on. That is why they are referred to as a full entertainment bundle. We've compiled a list of some of the best Bollywood films to watch with your family on Sundays.
Here is a list of the 9 Best Bollywood films you should watch only on Sundays
Do Dooni Chaar
It's wrong to talk about Bollywood films to watch with family on Sundays without adding Do Dooni Chaar to the list. Set on a middle-class family's goal of acquiring an automobile in Delhi, the film contains some of the most unforgettable and amusing moments. Furthermore, it marked the long-awaited official return of Rishi Kapoor and Neetu Kapoor.
Unfortunately, because Rishi Kapoor is no more with us, this will forever be regarded as some of his best work. The film decodes a family's battle, as well as the individual life problems of its members, stretching from work to university to school to home.
3 Idiots
Based on the lives of three college buddies, the film offers a pragmatic approach to the truth of growing up amid studies, family responsibilities, the rat race, falling in love, and pursuing aspirations. The thrilling yet delightful conclusion will undoubtedly leave you smiling and pleased.
3 idiots are one of our favorite Bollywood films that you can stream on Sundays with your family. The movie depicts the true picture of our ancient education System in India and the parental pressure handled by the Student to pursue careers according to their choice.
Kuch Kuch Hota Hai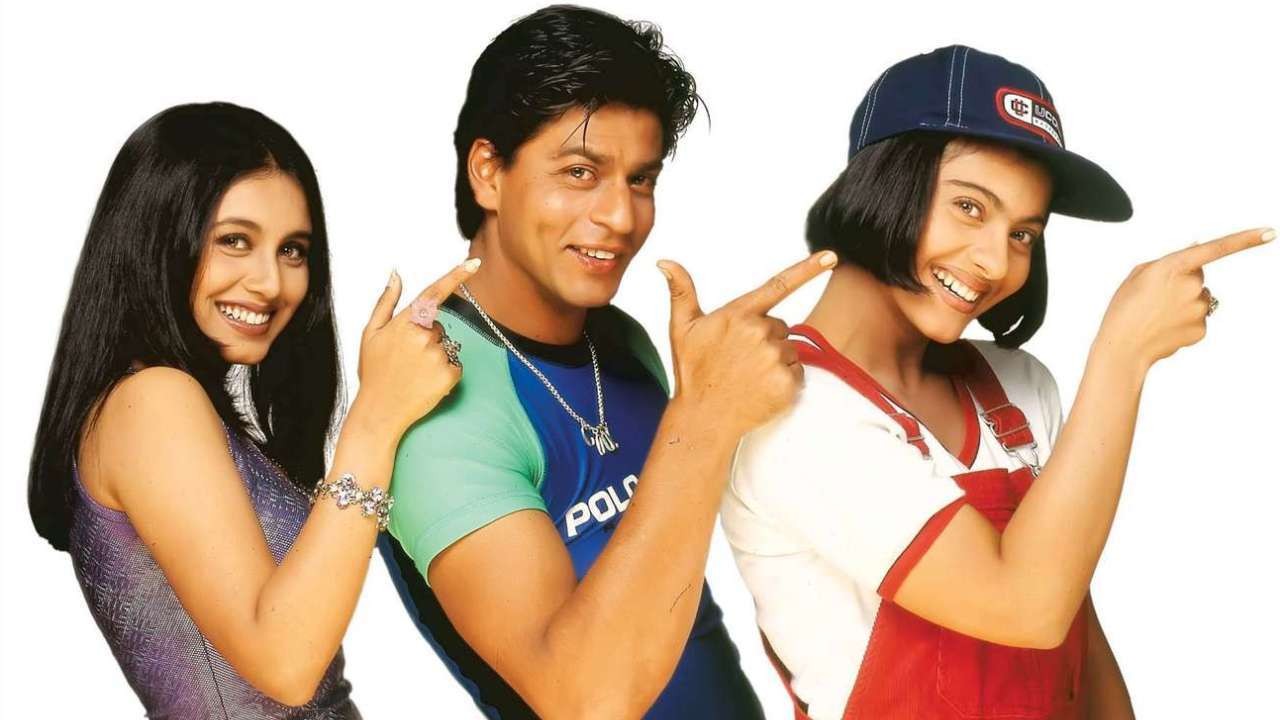 When Karan Johar's debut film entered theatres in 1998, it became an immediate Bollywood legend. Rahul (Played by Shah Rukh Khan) and Anjali (Portrayed by Kajol) are close friends in college till Rahul is infatuated with Tina (Rani Mukherji) and Anjali learns her true affection for him.
Before Tina passes away, the two become distant, leaving behind a daughter called Anjali in remembrance of their old buddy. Growing up, Anjali reads messages from her mom and discovers about her father's old buddy his first crush. Tina assigns her daughter the duty of tracing down Anjali and reconnecting the pals as lovers once and for all via her messages.
Badhaai Ho
Badhaai Ho, one of the most recent Bollywood films on this list to watch on Sundays, is an incredible rollercoaster that you must watch with your beloved ones and friends. Everything fits into the movie, from the premise to the storyline to the performers, and offers an encounter that sticks with you long after you've finished watching it.
Badhai Ho tells the story of a kid in his late twenties whose mother has unexpectedly pregnant; now, the household is dealing with a slew of amusing and emotional discoveries as they try to come to grips with the circumstance.
Zindagi Na milegi Dobara
Everything Kabir (Portrayed by Abhay Deol) needs for his stag party in Spain is for Imran (Portrayed by Farhan Akhtar) and Arjun (Portrayed by Hrithik Roshan) to remember their childhood days. But, as always, Arjun is preoccupied with business, while Imran conceals his genuine objective beneath endless jokes. decades of history, together with old conflicts and new mysteries, can't help but come to the forefront.
ZNMD is relevant to any buddy group, irrespective of race or gender, owing to the strong sibling combination of Farhan and Zoya Akhtar, who co-wrote with Reema Kagti and Farhan on lyricism with Zoya in the director's throne.
Dangal
Dangal is based on the real-life story of Indian female athletes Geeta and Babita Phogat (Fatima Sana Shaikh and Sanya Malhotra, correspondingly), and retells their upbringing and preparation with their dad, veteran fighter Mahavir Singh Phogat (Aamir Khan).
Though the girls object to his tough training (which involves compelling them to shave their heads and eat chicken to acquire protein), they can't help but admire his tactics as they advance in their careers as pro wrestlers. Dangal deconstructs misogyny in Indian sports and households. It's also the first of two engagements between Aamir Khan Productions and Zaira Wasim, a bright young performer.
Top 10 Romantic Movies in Hindi on Netflix India to Watch in 2022
Humpty Sharma ki Dulhania
This 2014 romantic comedy pays respect to and enhances the 1995 classic Dilwale Dulhaniya Le Jayenge. Rakesh (portrayed by Varun Dhawan), nicknamed Humpty, loves hard and quickly for Kavya (portrayed by Alia Bhatt) while she is in Delhi.
Their acquaintance becomes friendship, which leads to living together and ultimately becoming lovers but Kavya must depart the city for her marriage. Humpty, infatuated and prepared to do everything but give up, travels to Kavya's hometown with his buddies to halt the wedding at any cost except for the woman of his life.
Hera Pheri
Hera Pheri, starring Akshay Kumar, Paresh Rawal, and Suniel Shetty in major roles, is another classic movie in the Indian film industry that you can watch with your family on Sundays. This movie needs no introduction, both the parts of Hera Pheri are a perfect punch of comedy and humor.
The three are caught in the thick of an extortion attack in which they are both victims and perpetrators. Every single moment in the film is simply hilarious and will have you in fits of laughter.
Jab We Met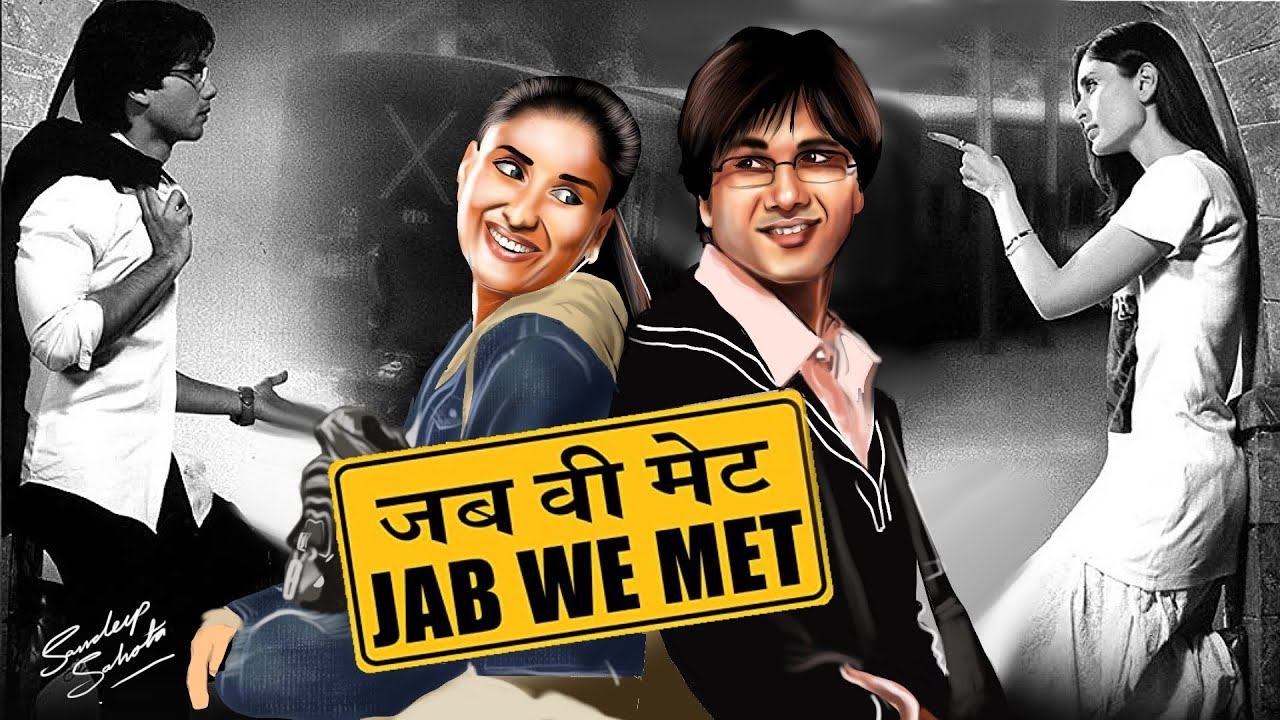 The crowd was completely interested in the first scene of this film. When the free-spirited Geet Dhillon meets the melancholy and quiet Aditya Kashyap. The film is about the voyage that two people who share nothing in common wind up taking.
This was Shahid Kapoor and Kareena Kapoor Khan's final movie together as a couple, produced by Imtiaz Ali. The picture earned a lot of praise from both the crowd and the critics. Jab We Met's strongest suit was its offbeat one-liners.
Read More: 10 Best Longest Bollywood Movies Ever Released in the History of Indian Cinema