The best Malayalam comedy movies are not just plain films with no head and tail; instead, they have storylines that will keep you hooked and waiting for the ultimate climax. The Malayalam film industry is slowly but steadily rising among the likes of Bollywood and Tollywood in India. Their unique and engaging storylines have started to attract attention from all regions of India due to the arrival of digital streaming platforms.
With Netflix, Amazon Prime Video, and Hotstar, one can easily see the best Malayalam films without wasting much time. We all know comedy is among the most liked genres of entertainment and a few Malayalam movies streaming on OTT platforms are sure to make you giggle and chuckle. The Malayalam filmmakers have found a way to include relevant plots to the slapstick humour that we all love and adore. So, without further, let's dive into the list.
Here are the 10 Best Malayalam Comedy Movies to Stream on OTT in 2022:
1- Halal Love Story
This movie is rightly claimed as one of the best Malayalam comedy movies. Halal Love Story follows a group of spring filmmakers who are working on a romantic film. They face many challenges and obstacles on their road as their religious organisation has set a few halal guidelines that they cannot break in this film. It's a heartwarming movie with lots of sensible and on-point humour that will never make you feel bored. You can stream this movie on Amazon Prime Video.
2- Gauthamanthe Radham
Guathamanthe Radham is a Malayalam comedy film that takes an ordinary topic and converts it into something that the viewers will definitely love. The film follows a guy who gets his driver's license to drive the first car owned by his family. It's an easygoing film that delivers the best dose of laughter when seen with family. The Malayalam comedy is now streaming on Amazon Prime Video.
3- Godha
Godha is one of the best Malayalam sports comedy movies. The film follows a guy who is sent to Punjab by his father for higher studies. However, there he falls in love with a female wrestler, and everything in his life starts changing. He finds his own motivation and embarks on a difficult but inspiring path. Sounds too serious? It definitely isn't when you watch it on MX Player or Amazon Prime Video.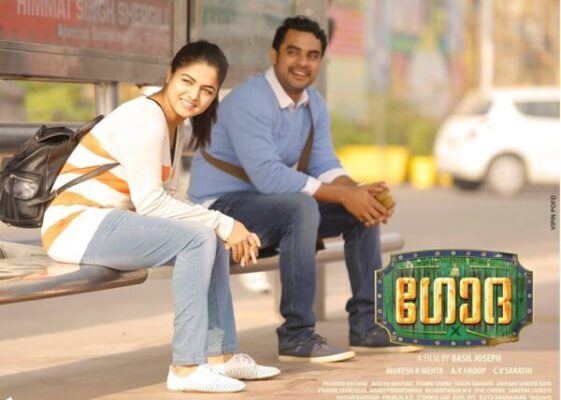 4- Ustad Hotel
Wanna watch a heartwarming film that will leave you feeling content and happy? Ustad Hotel is the perfect Malayalam comedy film that has just the right amount of humour and a storyline that keeps you fascinated with every turn of events. The film follows a guy who returns to India after he stops receiving support from his father. On his return to the homeland, he starts helping his grandfather run a hotel. The Malayalam comedy flick is now streaming on Disney+ Hotstar.
5- Bodyguard
Those who have seen Salman Khan and Kareena Kapoor's bodyguard would know the plot of this film as it was the original on which the Bollywood flick is based. This is one of the most popular and best Malayalam comedy movies to release in the 21st century so far. The movie follows a bodyguard who falls in love with his boss's daughter without knowing that it's her. You can stream it on Google Play Movies in India.
6- Kunjeldho
Kunjeldho is a Malayalam romantic comedy film that was released in 2021. The film streaming right now on ZEE5 follows a boy and a girl who fall in love. However, their newfound love gets complicated when the girl gets pregnant, and the families of the couple become hostile. What will happen to them? Will they end up together, or will they be separated by their families? Find out in this humorous Malayalam film that treats a serious subject with ease.
7- Madhura Raja
Those who love action comedies are in for a treat with this Malayalam comedy film that's streaming on the OTT platform ZEE5. The movie stars the famous South superstar Mammootty in the lead role. It follows a village head who tries to save his elder brother when the latter gets embroiled in a crime that he did not commit. However, things do not go as planned when he comes across a ruthless illegal liquor dealer. It's one of the best Malayalam comedy movies to watch in 2022.
8- Minnal Murali
Minnal Murali is a superhero comedy film that's highly underrated. The film is easily one of the best superhero flicks that have been made in India. One may be reminded of Bhavesh Joshi Superhero starring Harshvardhan Kapoor while watching this movie. It follows a guy who gains superpowers after being struck by lighting. He has to face off an adversary in order to save his village from a calamity. Minnal Muralis is one of the best Malayalam comedy movies streaming on Netflix.
9- Ramji Rao Speaking
Remember the epic Bollywood comedy movie featuring Akshay Kumar, Suneil Shetty and Paresh Rawal? Hera Pheri, directed by Priyadarshan, has become a cult classic that still inspires trends on social media. The film is supposedly getting the third part with the same cast. However, you would be surprised to know that Hera Pheri was actually the remake of this legendary Malayalam comedy film Ramji Rao Speaking. You can guess by now why it has been included in the list of Best Malayalam comedy movies. It is available to stream on Hotstar, Amazon Prime Video and MX Player.
10- The Great Indian Kitchen
The Great Indian Kitchen is a beautiful romantic comedy-drama that we had to include in this list. The film makes you feel emotions that will make you smile and shed a tear at the same time. It follows a woman who struggles to be the perfect obedient housewife her husband and her in-laws expect her to be. However, she starts to feel that she is not cut out for the conventional roles and begins her journey of changing the household dynamics.