Sony LIV, the Indian-grown OTT platform, has gained immense popularity due to being home to engaging movies, series and live sports, which includes cricket, football and more. Moreover, you can also stream WWE with Sony LIV. However, watching all these exciting things on Sony LIV requires a heft subscription fee which many of us are not able to afford. Here we have listed the best ways to get a Sony LIV subscription for free.
This article will guide you to discover suitable ways to get a free Sony LIV subscription. The methods listed here for Sony LIV free subscription are completely genuine as well as tried and tested by our team.
Sony LIV Subscription Info
Before we introduce you to the ways of getting a free Sony LIV subscription, let's look at the OTT platform's subscription costs. Sony LIV, at the moment, offers four different plans. The exclusive mobile plan, which allows only one viewer at a time on a mobile, is priced at Rs 599 per year. The Sony LIV Premium plan costs Rs 299 monthly, Rs 699 for 6 months and Rs 999 for a year. On a premium subscription, the video quality is upgraded to full HD 1080p, and the number of devices which can simultaneously stream the content is extended to five.
5 Ways to Get a Sony LIV Subscription for Free
Without further adieu, let's begin with our list of the best ways to get a free Sony LIV subscription.
Free Sony LIV Subscription with Jio Fiber
Jio Fiber is offering a free Sony LIV subscription with its various packs. Here's how you can take benefit of it:
Visit the official Jio website
Find out the page for Jio Fiber plans
There you will see several plans with no extra cost Sony LIV subscription
Pick any one of the plans and start enjoying your Sony LIV free subscription
Moreover, you get a premium subscription which allows you to watch the content on Sony LIV from 5 devices at the same time
Also Read: 10 Best Shows On Sony Liv To Binge-Watch
Free Sony LIV Subscription with Airtel
Airtel, just like its competitor Jio is offering a free subscription to Sony LIV. Here's how you can take benefit of this offer:
Download the Airtel Thanks app on your mobile
Open Airtel Xstream services on your Airtel Thanks app
Log in with your Airtel number
This will allow you to view live content on Airtel X stream, which includes a free Sony LIV subscription
Moreover, Airtel offers several coupon codes and rewards to its customers, which can also include a coupon for a free Sony LIV subscription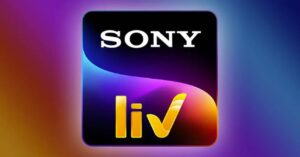 Free Sony LIV Subscription with PayTM First
PayTM First is not lagging behind in the race of giving a free Sony LIV subscription to its users to get more customers on its platform. Here's how you can avail of this offer:
Download the PayTM First App
Sign up for the PayTM First or log in if you already have an account
Find out the PayTM First membership page and click on that to proceed with a PayTM First subscription
Once you have gotten a PayTM First membership, you will receive a coupon code which you can redeem at the Sony LIV app to start your free Sony LIV subscription for six months
Sony LIV Subscription for Free with Times Prime Membership
Time Prime has become a prime platform for getting a free subscription to various OTT platforms. Now, the Times Prime members can also avail of a Sony LIV subscription for free. Here's how to take benefit of this offer:
Download the Times Prime App
Sign up for the Times Prime membership or log in if you already have an account
Find out the Times Prime membership page and click on that to proceed with a Times Prime subscription
Once you have gotten a Times Prime membership, you will receive a coupon code which you can redeem at the Sony LIV app to start your free Sony LIV subscription for six months
Also read: 10 Best Web Series in Hindi on Sony LIV to Watch in 2022
Sony LIV Subscription for Free with Flipkart Super Coins
Flipkart has recently announced a unique initiative through which they are granting various free services. One such free benefits include a Sony LIV subscription for free. Here's how to avail of this offer:
Log in to your Flipkart account
Go to the section of Super Coins
Find out if you have 699 Super Coins
These Super Coins are accumulated in your account on the basis of your purchases
If you have 699 Super Coins, they will be worth Rs 699 as Flipkart values 1 Super Coin 1 Rupee
Use those 699 Super Coins and purchase the Sony LIV subscription
You will receive a code from Flipkart
The code will have to be pasted by you into your Sony LIV account to start your free Sony LIV subscription