Wristwatches have transcended their utilitarian roots to become iconic fashion accessories, reflecting the wearer's taste, style, and personality. In India, a burgeoning market for men's watches has led to a proliferation of brands catering to a diverse array of preferences. In this article, we delve into the world of horology, exploring the 15 best watch brands for men in India.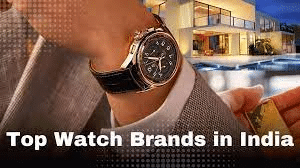 These brands are celebrated for their blend of craftsmanship, innovation, and design, offering options ranging from classic elegance to rugged durability. Whether you seek a symbol of timeless luxury or a companion for your active lifestyle, the Indian watch market has you covered.
15 Best Watch Brands for Men in India
1. Titan
Titan is a name synonymous with reliability and innovation in the Indian watch industry. Established in 1987, Titan has consistently delivered an array of fashionable and durable timepieces, catering to various price ranges. The brand's sub-brands, like Titan Edge and Titan Octane, have gained a dedicated following among fashion-conscious Indian men.
2. Fastrack
As a subsidiary of Titan, Fastrack focuses on catering to the youth with its trendy and affordable watches. With a wide selection of stylish designs, Fastrack is the perfect choice for those who want a mix of fashion and functionality without breaking the bank.
3. Tissot
Swiss watchmaker Tissot has earned its place among the best watch brands globally and continues to captivate Indian watch enthusiasts. Renowned for its craftsmanship and precision, Tissot offers a diverse collection of watches, from classic to sporty, making it a brand for every occasion.
4. Citizen
Citizen has a reputation for delivering durable and eco-friendly watches. Their Eco-Drive technology, which converts light into energy to power the watch, is a prime example of their commitment to innovation and sustainability. Indian men who value both style and the environment will appreciate Citizen's offerings.
5. Casio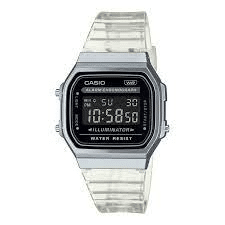 Casio's G-Shock series has achieved legendary status among watch aficionados. These rugged and durable watches are designed to withstand the harshest conditions, making them ideal for adventurers, sports enthusiasts, and those who demand durability.
6. Seiko
Seiko, a Japanese watch manufacturer, has gained a strong following in India for its reliability and precision. From classic dress watches to robust dive watches, Seiko offers a wide range of timepieces for men with varying tastes.
Recommended: 15 Best Wallets for Men Available Under 3,000
7. Fossil
Fossil is celebrated for its fusion of modern design with a vintage touch. The brand's watches often incorporate intelligent features, making them suitable for the tech-savvy man. Fossil's collections cater to diverse preferences, ensuring that every man can find a watch that suits his style.
8. Emporio Armani
For men who appreciate luxury and timeless elegance, Emporio Armani offers a range of sophisticated timepieces. Armani watches are synonymous with understated class and are the perfect accessory for formal occasions.
9. Omega
Omega, a brand renowned for its association with James Bond and the Olympics, epitomizes luxury and performance. With a history dating back to the 19th century, Omega continues to symbolize prestige and precision.
10. Rolex
Rolex is the epitome of luxury and craftsmanship. It has a legendary reputation and an iconic status among watch enthusiasts worldwide. While it may be one of the most exclusive brands on this list, a Rolex watch is a lifelong investment in timeless beauty and quality.
11. Tag Heuer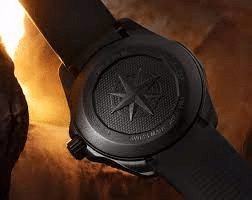 Tag Heuer, a Swiss watchmaker, has a strong presence in India and is recognized for its sporty yet elegant timepieces. The brand's close associations with motorsport and avant-garde design set it apart as a symbol of performance and luxury.
12. Rado
Rado is celebrated for its innovative use of materials, particularly high-tech ceramic, which lends their watches a unique, modern appeal. The brand's contemporary designs and emphasis on comfort make it an excellent choice for men seeking a blend of style and comfort.
13. Longines
Longines is known for its rich heritage and timeless design. The brand offers a broad spectrum of classic timepieces, perfect for those who appreciate tradition and enduring style.
14. Montblanc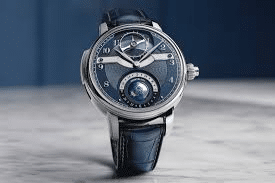 Montblanc is renowned for its luxury writing instruments, but its watches exude the same sense of craftsmanship and excellence. These watches are characterized by their sleek design and attention to detail, appealing to men who value both style and substance.
15. Panerai
Panerai, an Italian luxury watch brand, has gained a cult following for its bold and distinctive design. Characterized by their oversized cases and minimalist dials, Panerai watches are favoured by men with a penchant for unique aesthetics.