Actress Sara Ali Khan has created a big impression not just at the box office but also in the hearts and thoughts of her fans with her outstanding performance. It is a pleasure to see actress Sara Ali Khan in her various endeavors, and she is without a doubt one of the top fashion and fitness enthusiasts.
Sara Ali khan is the most beautiful Indian actress, model, and starlet who is renowned for her portrayal in the Kedarnath movie. She is so famous nowadays in the film industry that every eligible bachelor in Bollywood wants to date and marries her.
But Sara Ali Khan revealed her dating preferences on the Season 7 couch of 'Koffee with Karan.' As she participated in the talk show with her good friend and fellow actor Janhvi Kapoor, the actor expressed her desire to romance Telugu cinema star Vijay Deverakonda.
When host Karan Johar prompted Sara to select somebody she would like to date, she initially refused to respond. Then she exclaimed, "Vijay Deverakonda!" As a result, Janhvi Kapoor and Karan Johar have a nice laugh together. Sara then asks Janhvi if she prefers the 'Liger' actor as well. Let's who are the eligible actors in the eyes of the famous Sara Ali Khan that she can think to date.
Here is the list of the 7 eligible bachelors that Sara Ali khan can date
Vijay Deverakonda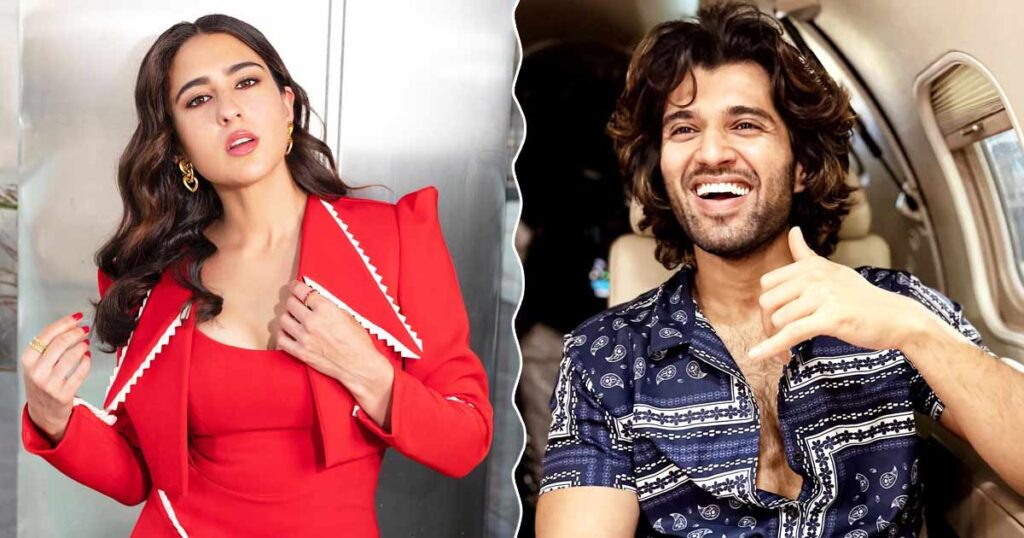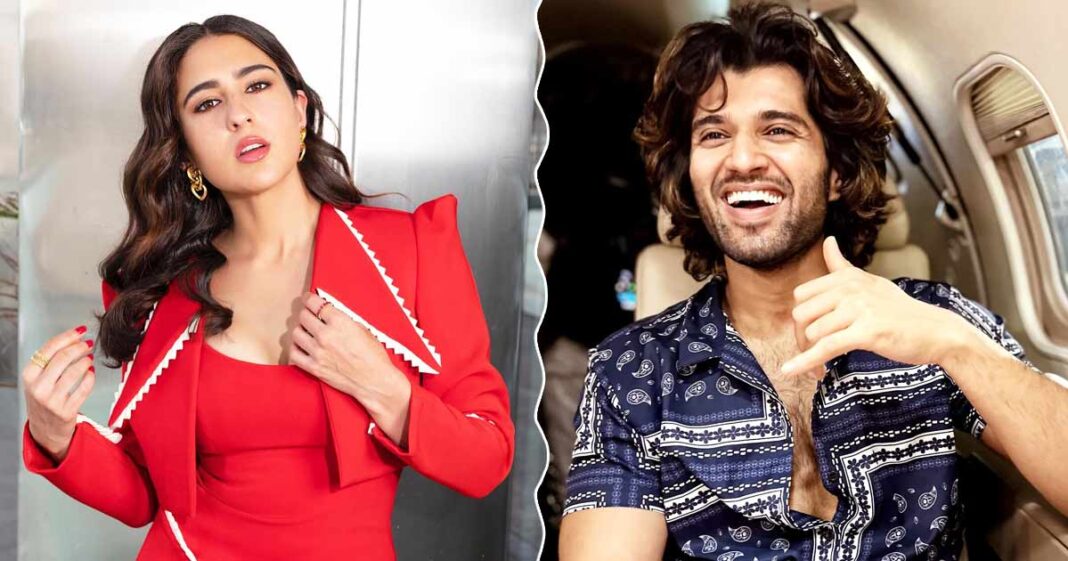 Recently on a talk show "KWK" Sara Ali Khan revealed her desire and liking for the south movie king Vijay Deverakonda. Vijay is now promoting his forthcoming feature, Liger. With the movie, he makes his Bollywood debut alongside Ananya Panday. It will be available on August 25th. Vijay later uploaded the reel on his Instagram Stories, telling Sara, "I love how you say, Deverakonda." Cutest. I'm sending big hugs and my love." Vijay is romantically involved with Rashmika Mandanna, yet both have refuted any relationship between them. So Vijay is the most eligible Bachelor that Sara Ali Khan can date.
Shubman Gill
Recently images of Sara Ali Khan and Shubman Gill dining together leaked online, hence Bollywood and cricket fans have been in an uproar. A fan observed the two at a restaurant and uploaded a video of them to TikTok, leading to speculation that Sara and Shubman are dating. But later known to be false news. So Shubman gill is Sara's good friend. So he qualifies to be the most eligible bachelor that Sara can date.
Aditya Roy Kapur
Ananya Panday and Aditya Roy Kapur have become quite close, and their friendship is growing deeper by the day. But being a best friend and romantic partner is a very different thing. There is a lot of difference between infatuation and loving someone. But if rumours are not true about Ananya Panday and Aditya Roy Kapur. We can say that Aditya Roy Kapur is the most eligible bachelor that Sara can crush.
Rishabh Pant
Cricket and movies have a long history together. We've seen numerous cuties from both fields that make a lovely couple. Anushka Sharma and Virat Kohli tied the wedding knot, proving that love has no bounds. There were also speculations that Sara Ali Khan, the star of Kedarnath, was dating Rishabh Pant, who rose to prominence after his success in the IPL 2018.
She was seen clapping for him and was also spotted with Rishabh. However, neither Sara nor Rishabh confirmed the news. These turned out to be myths that were spreading on social media. But we can say cricket and Bollywood have a long history of love and romance. There is a possibility that Sara can think of starting a new life with Rishabh Pant.
Ishan Khatter
Sara Ali Khan is alleged to have dated Shahid Kapoor's brother Ishaan Khatter. When she stated I loved one of the two filmi siblings, she was alluding to Ishaan Khatter from the program Koffee with Karan. Sara Ali Khan and Ishaan Khatter were seen spending time together. They were also slated to make their debut together. Maybe it was a rebound or something casual. But there is a possibility that Sara can again look forward to dating Ishan Khatter.
Aryan Khan
Aryan Khan is widely famous to be a cool SRK Kid. Sara Ali Khan and Aryan belong to powerful, rich, and wealthy Bollywood families. Currently, Aryan Khan is not dating anyone. In the future, we can say there is a possibility that Aryan Khan can opt for Sara Ali Khan as a life partner.
Jehan Handa
Sara Ali Khan's romance rumors are widespread. people started assuming that she is seeing Kedarnath associate filmmaker Jehan Handa. The rumors began after Sara posted a photo of herself with Jehan, saying, "Love you, take me back." All of these stories, however, have subsequently been debunked. Sara is not in a relationship with Jehan. Sara and Jehan Handa are just extremely good friends and chuddy buddies. But yes all good things start from friendship, here we can say Jehan Handa is the most eligible bachelor that Sara can date.
Read More: Jhanvi Kapoor and Sara Ali Khan talk about their Friendship in Koffee with Karan Season 7