With Costa Rica's 1-0 victory over New Zealand in the qualifying match, all 32 teams have now been confirmed for the FIFA World Cup 2022 Men's. Costa Rica has also confirmed their journey to Qatar this winter season.
The game's 22nd edition is also the final to include 32 teams because the competition's 48-nation next iteration has been planned for 2026. France, which qualified for this year's World Cup as the 6th team, conquered the last tournament in Russia in 2018. As the first nation to make the list of the 32, Qatar was automatically qualified to serve as the host.
Since the host country was chosen twelve years ago, there have been allegations of corruption, bribery, slavery, exploitation, and a reversal of progress towards LGBTQ+ rights in sports. Even so, it is still a World Cup, and England is participating with one of its strongest teams in ten years. When will it happen? What scandals are there that make Qatar's tournament so difficult to support? how to reach there for the live tournament?
Read on to discover more info about FIFA World Cup 2022
Host of FIFA Men's World Cup 2022
You probably already know that Qatar, a small country sandwiched between Saudi Arabia and the Gulf of Oman, is the current host of one of our tournaments unless you're living under gravel or in a cryogenic history book for the past five years.
Even if you don't like football, it's been nearly difficult to avoid the persistent and relentless controversy as not only is this the winter World Cup, but it's also the second event to be organized by a country with a questionable human rights track record.
This is made worse by the numerous claims of worker mistreatment and slavery in the hastily built new stadiums, as well as the concerns of LGBTQ+ supporters traveling to a nation where homosexual activity is still illegal.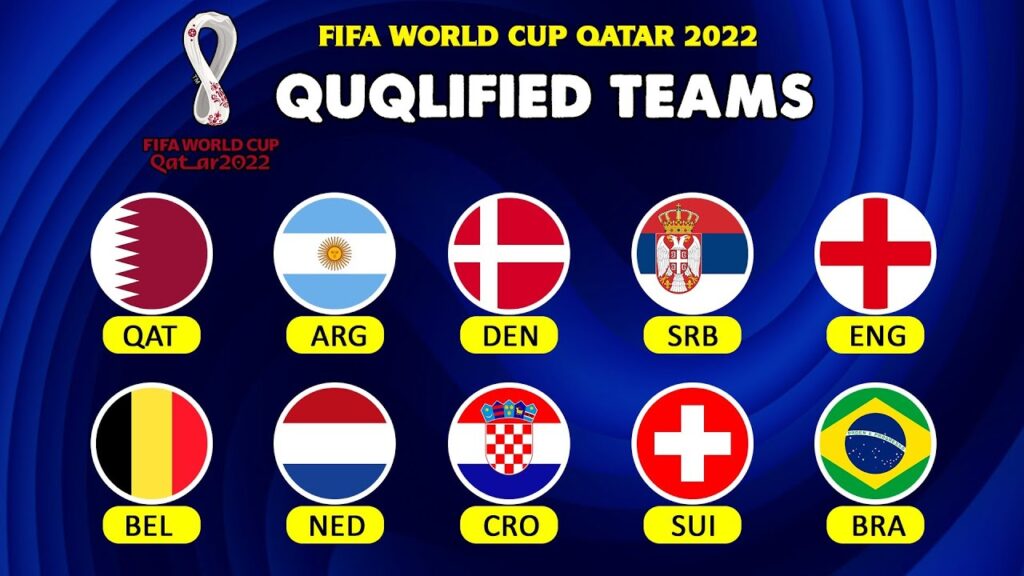 Timings, atmosphere, and workers' wellbeing
Beginning on November 20, 2022, the FIFA World Cup Qatar 2022 will take place. The competition will last for 28 days, with the championship game taking place on December 18, 2022, Qatar National Anniversary.
The ideal temperature range for players and spectators is between 18°C and 24°C during the competition. Host have claimed that their priority is the safety and wellness of all employees. On their sites right now, there are approximately 30,000 employees.
Employee welfare standards set by the SC address moral hiring, lodging, and working conditions. Regular monitoring encourages adherence, and contractors that violate the requirements face sanctions like termination of the contract and blacklisting.
How to Get to Qatar to watch Fifa World Cup 2022?
A Hayya card and a visa are both crucial documents that must be presented. A Hayya card is required to be carried together with the game ticket as it functions both as a fan ID and access permission to the games. Both overseas and non-resident guests are required to have this card.
When entering the nation for the FIFA World Cup 2022, a Hayya card must be on the user. The perfect perk of having a Hayya card is that audience can travel for free on game days.
Indian nationals have the option of requesting a visa on arrival, which can be renewed for an extra month once it has been obtained and is effective for one month. Having health insurance is required to enter the nation to enjoy one of the world's best tournaments.
Budget and availability of tickets for the event
Qatar is spending roughly $6.5 billion on the stadiums and training facilities they are building. The FIFA World Cup tickers are often offered on a first-come, first-served basis.
The distribution of tickets for the second phase has finished, according to the organization's official site.
Fans really shouldn't give up hope, though, since there will be unrestricted last-minute sales for this tournament. Check out the official website for further information.
Watch multiple games each day
The almost month-long competition for soccer's highest honor will take place at eight renowned locations. The inaugural and championship games will be played in the 80,000-seat Lusail Stadium, which is referred to be "the ultimate football arena.
In addition to watching top-tier soccer at this cutting-edge venue, you can place orders to be delivered right to your place, take a hologram photo with your favorite player, and select live updates in any dialect you care to speak.
Another site, Stadium 974, is constructed entirely out of 974 container ships to symbolize Qatar's international phone number and its global maritime trade.
Read More: Top 10 hottest wives and girlfriends of famous Footballers