Biopics have a unique charm in the world of cinema, as they allow us to delve into the extraordinary lives of real individuals and their remarkable achievements. Hotstar is one of the leading OTT platforms that offers a diverse collection of biographical movies that bring to life the struggles, victories, and inspiring journeys of various famous personalities. In this article we will explore the 7 best biopics available on Hotstar that are sure to leave a lasting impact on the binge-watchers.
1. Super 30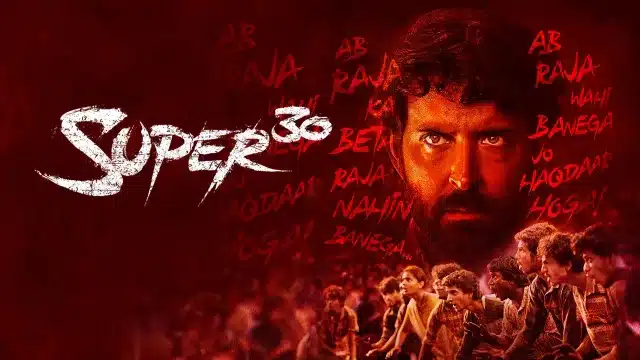 Vikas Bahl directed this movie follows Anand Kumar, a mathematician from Patna works his way to success, before running the Super 30 program for IIT aspirants. He received praise for coaching unprivileged students, in a society where education is commercialised. The biopic is available to stream on Hotstar and features Hrithik Roshan and Mrunal Thakur in the lead roles.
2. Ford v Ferrari
This gripping biographical drama revolves around the automotive designer Carroll Shelby and race car driver Ken Miles. Starring Matt Damon and Christian Bale, the movie showcases the intense rivalry between Ford and Ferrari in the quest for victory at the 1966 Le Mans 24-hour race. Ford v Ferrari has every element that a biopic should have.
Also Read: 10 Best Telugu Serials on Disney+ Hotstar in 2023
3. 83
Directed by Kabir Khan, this biopic on Hotstar features Ranveer Singh, Deepika Padukone, Pankaj Tripathi, and many other well-known actors in important roles. 83 is an enthralling sports biopic that recounts India's historic victory in the 1983 Cricket World Cup. The movie follows the journey of Kapil Dev and his team as they overcome all odds to bring the coveted trophy home.
4. MS Dhoni: The Untold Story
Mathur Goswami and Neeraj Pandey directed this movie follows the untold story of MS Dhoni, a boy from Ranchi who aspires to play cricket for India. Ultimately he chases his dreams after working for the Indian Railways to please his father. This epic biopic on Hotstar features Sushant Singh Rajput, Kiara Advani, Disha Patani, and other renowned actors.
5. The Dirty Picture
The Dirty Picture is a captivating Bollywood biopic on Hotstar that follows the journey of Reshma, a dynamic young lady who aspires to become a film star. As she becomes an overnight sensation and comes to be known as Silk Smitha, her success and fame begin to change her. Directed by Milan Luthria, Vidya Balan delivered an extraordinary performance as Silk in this movie.
Also Read: 10 Best Malayalam Serials on Hotstar to Watch in 2023
6. Neerja
Sonam Kapoor starrer this movie is one of the best biopics on Hotstar that tells the inspiring tale of Neerja Bhanot, a brave woman who selflessly puts her life on the line to safeguard the passengers on board from terrorists who have hijacked Pan Am Flight 73 flight, which was en route from Bombay, India to Karachi, Pakistan on September 5th, 1986.
7. Sanju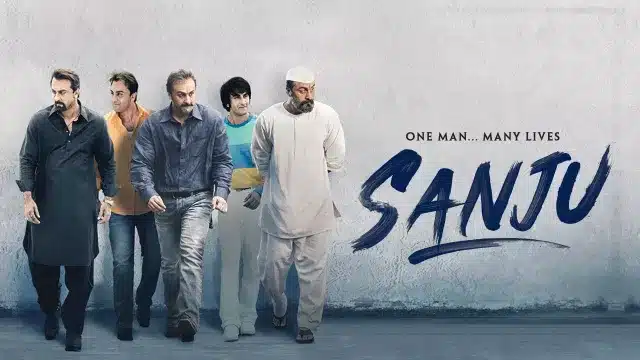 Rajkumar Hirani directed this movie explores the life of Bollywood actor Sanjay Dutt, tracing his journey from his debut film to his struggles with drug addiction, jail sentences, and other personal challenges. With stellar performances from Ranbir Kapoor, Paresh Rawal, Manisha Koirala, Karishma Tanna, and Vicky Kaushal, this movie stands out as one of the best biopics on Hotstar.