Korean dramas, also known as K-Dramas, have grown in popularity around the world in recent years. The compelling storylines offered by these shows have captivated people from all ages and regions around the world. Prepare to be immersed in Korean culture and heritage as we present some of the most popular and beloved K-Dramas of all time.
If you haven't yet explored the world of Korean dramas, or K-dramas, you're missing out on a wealth of experiences. Furthermore, there is no denying that Korean dramas are addictive and simply amazing, making you grateful for including them in your entertainment repertoire. This article will list the top 10 must-watch Korean dramas of all time.
Here are the top 10 must-watch k-dramas of all time:
1) My Love From the Star
Kim Soo Hyun plays Do Min-Joon in the popular K-Drama My Love From the Star. Min Joon, who plays an alien, is widely regarded as one of Korea's most beloved extraterrestrial characters. He arrived on Earth 400 years ago during the Joseon Dynasty and possesses an almost flawless appearance as well as extraordinary physical abilities such as exceptional vision, hearing, and speed. Despite his near-perfectionism, Min Joon finds himself falling in love with a clumsy actress named Cheon Song-Yi. What begins as a chance meeting develops into a deeply meaningful connection between the two, allowing them to overcome seemingly insurmountable challenges together. My Love From the Star is unquestionably one of the must-watch K-Dramas of all time.
2) The Moon That Embraces the Sun
The Moon That Embraces the Sun is a captivating story of forbidden love centred on the secret love shared by Lee Hwon, a fictional Joseon king, and Wol, a female shaman. Wol, originally Heo Yeon Woo, was born into a noble family and won the heart of the crown prince, Hwon. However, motivated by envy for her family's position in court, her opponents conspired against her, deposing her as crown princess and attempting to kill her. Years later, a resentful Hwon runs into Wol again, this time as a female shaman with no recollection of her past. The Moon That Embraces the Sun is without a doubt one of the most popular K-dramas of all time.
3) The Heirs
This is a love story about Kim Tan, a wealthy young man, and his trials, tribulations, friendships, and rivalries. He is not your typical high school student; he is the handsome and wealthy Korean heir to a large conglomerate. Cha Eun-Sang, an 18-year-old girl in a tough situation, is the other main character. Her mute mother raises Eun-Sang. Her mother works as a housekeeper, and Eun-Sang assists her. Kim Tan and Eun-Sang meet and become more in love than they ever imagined. The Heirs is a popular Korean drama that you should watch.
Also Read: 15 Must Watch K-Dramas on Viki in 2023
4) Bride of the Water God
Another romantic K-Drama that is among the top 10 must-watch k-dramas is Water Bride God is excellent in every way. In this story of divine ambition and unexpected love, a narcissistic god descends to Earth in search of a powerful stone that holds the key to his rightful throne. To help him in his quest, he enlists the help of a sceptical psychiatrist who, unbeknownst to her, is destined to become his wife. As they embark on this extraordinary journey together, their relationship evolves, and the psychiatrist must deal with her scepticism of his divine origins.
5) Secret Garden
The plot revolves around Kim Joo Won, an arrogant CEO known for his seemingly flawless persona, and Gil Ra Im, a financially challenged and modest stuntwoman whose exceptional looks and physique make famous actresses jealous. Their paths cross unexpectedly when Joo Won misidentifies Ra Im as actress Park Chae Rin, launching a turbulent and contentious relationship. As Joo Won struggles with his growing attraction to Ra Im, befuddled and unsettled by his feelings, a twist of fate adds another layer of complication by causing their bodies to mysteriously swap. This intriguing blend of fantasy and romance propelled the drama to enormous success, making it one of the biggest hits and unquestionably a must-watch for fantasy romance K-Drama fans.
6) City Hunter
City Hunter, an enthralling blend of romance and suspense, is one of Lee Min Ho's most acclaimed television series. Lee Yoon-Sung, played by Lee Min Ho himself, works in the National Communication Network Team at the prestigious Blue House. Yoon-Sung's path intersects with that of Kim Na-Na, a bodyguard employed at the Blue House, who has an M.I.T. degree and unparalleled expertise as an I.T. engineer. Despite the warnings against falling in love, their hearts entwine, leading them on a passionate journey. However, Yoon-Sung's true motivation is to exact vengeance on his adoptive father. City Hunter, often overlooked but deserving of recognition, provides an exhilarating experience for K-Drama fans.
Also Read: 10 Best Romantic K-Dramas to Watch This Week on OTT
7) Love in Contract
Choi Sang Eun embodies the ideal partner, with an abundance of talent and irresistible charm. Rather than looking for a husband for herself, she has chosen to use her skills as a contract marriage manager. This one-of-a-kind position allows her to put her skills to use in arranging temporary unions for others. There is no shortage of romantic Korean dramas to watch, and this one is unquestionably one of the best.
8) Big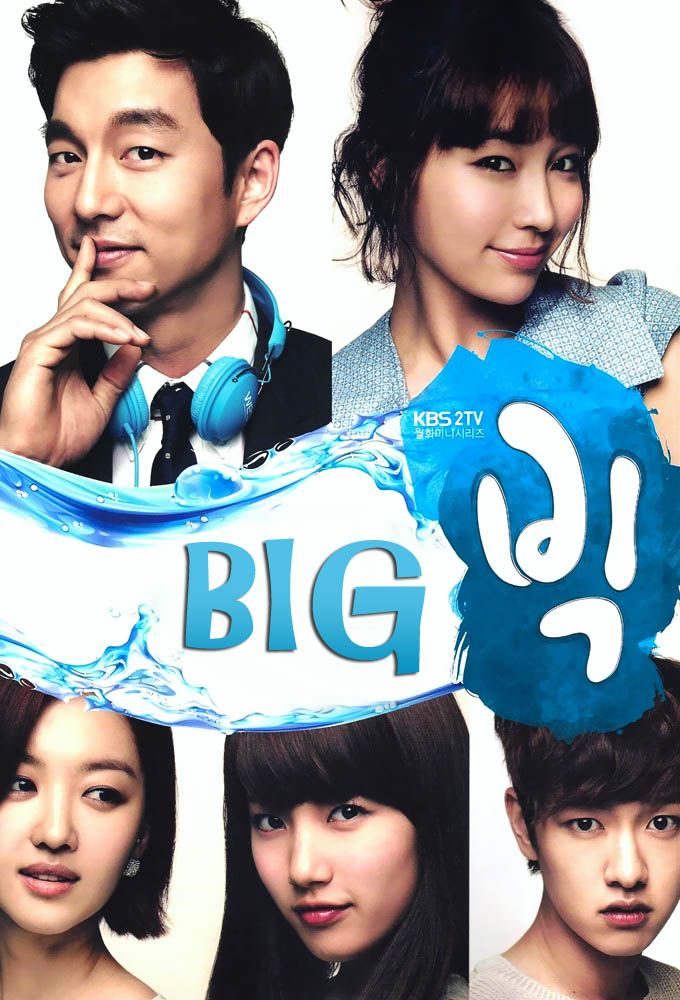 This fantasy drama tells the story of Kang Gyung-Joon's spirit, which unexpectedly finds itself in the body of 30-year-old Seo Yoon-Jae. Seo Yoon-Jae is a successful doctor who is married to Gil Da-Ran, a high school teacher. And she just happens to be Kang Gyung-Joon's 18-year-old teacher! More complications arise when 30-year-old Seo Yoon-Jae falls in love with another woman. Big is an enthralling K-Drama that will keep you guessing and is one of the popular K-Dramas that fans should must-watch.
9) Memorist
Dong Baek, a detective with the extraordinary ability of psychometry, works with profiler Han Sunmi to apprehend criminals using his extraordinary superpower. They form a formidable team in the pursuit of justice, working tirelessly to apprehend various criminals, including notorious serial killers. This enthralling story delves into the thrilling world of crime-solving, highlighting the symbiotic relationship between Dong Baek's ability to read objects and Sunmi's expertise in profiling criminal minds. This hard-hitting Korean Drama is a definitely worth watching and easily ranks among the top 10 must-watch K-Dramas of all time.
Also Read: 33 Best Korean Web Series to Watch in 2023 That Will Keep You Glued to Your Screen
10) Just Between Lovers
Three people, all personally affected by the devastating collapse of a building, struggle to navigate their relationships in the midst of the tragedy's haunting pain. Each of them has lost a loved one as a result of the incident. They find solace and support in one another's presence as they gather, forming a bond forged through shared grief and understanding. It is a heartwarming K-Drama that you should not miss out watching.