Toho's Godzilla, the 37th film in the company's Kaiju franchise, is going to release in Japan on November 3, 2023. The worldwide release of Toho's untitled Godzilla film is not yet revealed, but we are expecting the film to drop in theatres across the globe after about two months of its release in Japan.
Toho is coming back with a live-action Godzilla film after about seven years. The last Kaiju franchise film, Shin Godzilla, was released in 2016. This is the 33rd Godzilla film being produced by Toho.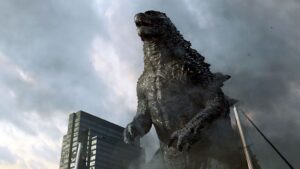 The Significance of Toho's Godzilla 2023 Release Date
November 3, 2023, the release date of Toho's new Godzilla film, is actually the date on which the Godzilla franchise will come to realise its 69 years. The special moment will be celebrated with the release of this new Godzilla film. Toho announced that the 68th anniversary of the Godzilla film franchise would be celebrated as Godzilla day, and the next Godzilla day would have a movie release.
Toho's Godzilla 2023 Plot
Toho's production house has revealed that Takashi Yamazaki will work as the director and writer for the new untitled Godzilla film slated to release on November 3, 2023. The film will have a storyline in which the action will take place in the post-war Japanese era. Other than this, not much is revealed about the new Godzilla film.
Also Read: 10 Best Chinese Movies to Watch on Netflix Right Now
Toho's Godzilla 2023 FAQs
1- Is the New Godzilla movie a standalone film?
It has not been confirmed whether it will be a standalone film or whether it will have ties with the previous parts released in the Kaiju film franchise.
2- Who will be the lead actor in Toho's new Godzilla film?
No details about this have been revealed by Toho.
3- What is the budget for Toho's new Godzilla film?
The budget for Toho's new Godzilla film is not announced yet.