If you are a fan of grisly and twisted dark tales who unapologetically loves movies that glorify violence and action, then you are at the right place. Here we have counted the 10 greatest zombie movies in Hindi that you can watch online on various OTT platforms in India. These films will surely take you on a thrill ride that you will certainly love if you find things that relate to zombies and action fantastic and fun to watch.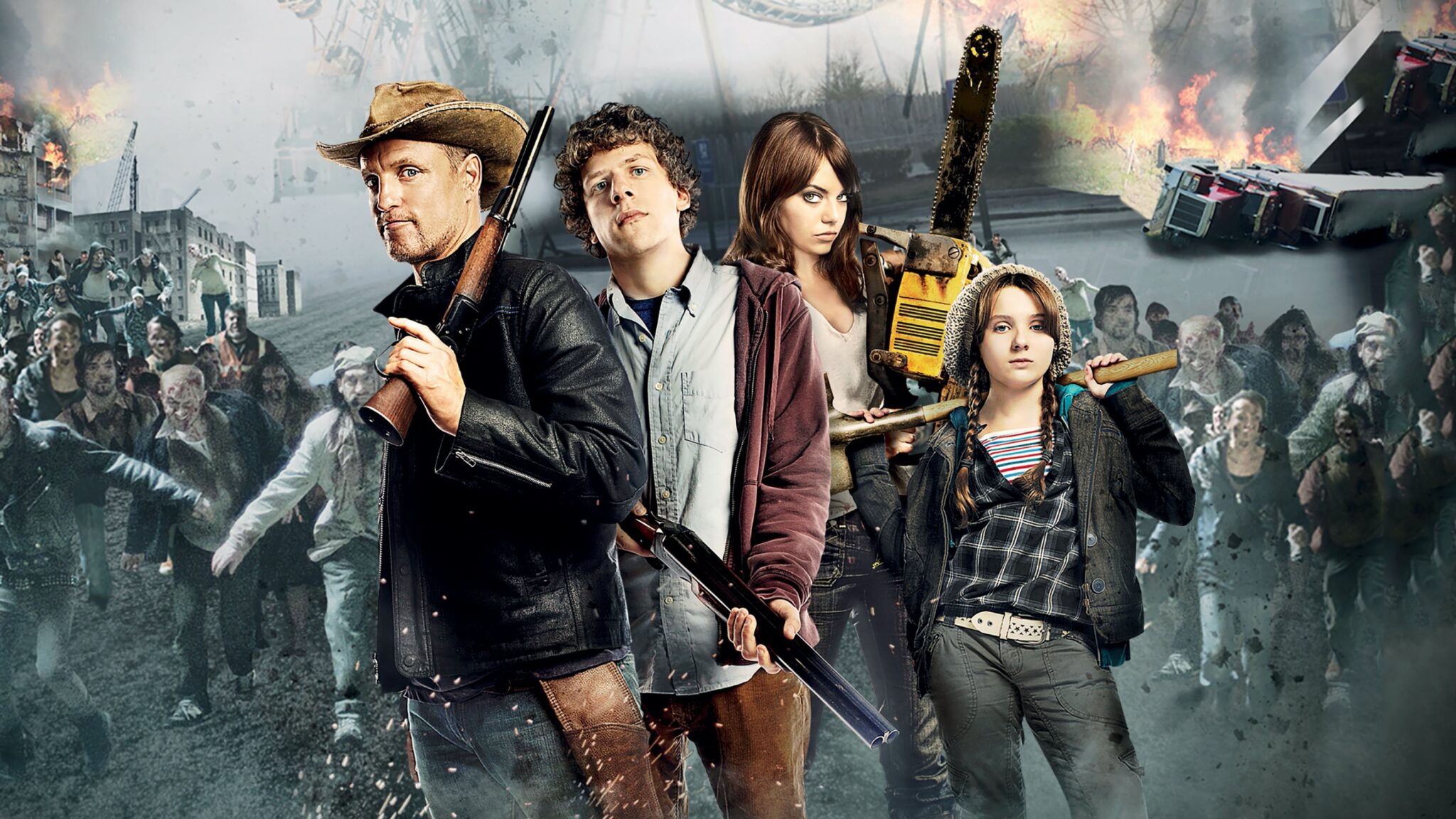 10 Best Zombie Movies in Hindi on OTT Platforms
1- Go Goa Gone
Starring Saif Ali Khan, Vir Das and Kunal Khemu Go Goa Gone is one of the best zombie movies in Hindi to watch online. The film is available for free on YouTube. It follows a few friends who visit Goa to have the time of their life but ultimately ends up getting involved with zombies and a cool zombie hunter played by Saif Ali Khan.
2- World War Z
Brad Pitt plays Gerry, a former United Nations employee, who unexpectedly finds himself in a race against time as he investigates a threatening virus that turns humans into zombies. The movie is quite long, but it does not get tedious and boring at any point. Certainly, one of the best zombie movies of all time to watch in Hindi on Netflix right now.
3- Train to Busan
Seok-woo and his daughter are on a train to Busan on the latter's birthday to see his spouse. However, the journey turns into a nightmare when they are trapped amidst a zombie outbreak in South Korea, which results in a lot of casualties. It is one of the most entertaining Hindi dubbed zombie movies to watch online on MX Player in India.
4- Army of the Dead
After a zombie outbreak in Las Vegas, a group of mercenaries take the ultimate gamble and venture into the quarantine zone in hopes of pulling off an impossible heist in this thrilling adventurous Hindi dubbed zombie movie on Netflix.
5- #Alive
This is another South Korean Hindi dubbed zombie movie that is being loved by Indian viewers on the OTT Platform Netflix. The film follows a grisly virus ravaging a Korean city. Joon-woo tries to stay safe by locking himself inside his apartment. Just as he loses hope, he discovers another survivor in his journey.
6- Zombieland: Double Tap
Ten years after their adventure at Zombieland, survivors Tallahassee, Columbus, Wichita and Little Rock embark on a mission to slay evolved zombies while struggling with their emotional battles in the second part of the hit Zombieland series movie. You can watch the Hindi dubbed version of Zombieland: Double Tap on Netflix right now in India.
7- Zombieland
The first of Zombieland is still one of the most hilarious and action-packed Hindi dubbed Zombie movies to watch on Amazon Prime Video. Columbus, a college student, joins forces with three eccentric strangers to survive a zombie apocalypse in this survival thriller.
8- I Am Legend
Robert Neville, a scientist, is the last human survivor of a plague in the entire New York. He attempts to find a way to reverse the effects of the man-made virus by using his own immunity. It is one of the most thrilling zombie movies in Hindi to watch on the OTT platform Amazon Prime Video.
9- Resident Evil: Welcome to Raccoon City
Claire and her brother Chris get caught in a zombie outbreak in the dying Raccoon City in this latest Resident Evil movie. They must band together with others to survive and uncover the truth about the experiments held in the city in this survival thriller that will keep you on the edge of your seats. It's definitely among the best zombie movies in Hindi to watch on Netflix.
10- Shaun of the Dead
Shaun is a salesman whose life has no direction in this Hindi-dubbed zombie movie. However, his uneventful life takes a sudden turn when he has to deal singlehandedly with an entire community of zombies. The film is a hilarious comedy that will make you laugh out loud. You can watch it on the OTT platform Netflix.