Ginni Chatrath, the wife of Kapil Sharma, is a comedian and entrepreneur. She married the famous comedian Kapil Sharma in 2018, and together they have built a beautiful family. Ginni and Kapil are blessed with a baby girl and a boy, and the small family lives in Andheri West in Mumbai. Here we have covered everything you should know about Ginni Chatrath, the wife of Kapil Sharma.
Biography of Ginni Chatrath, the Wife of Kapil Sharma
Ginni is actually the nickname of Bhavneet Chatrath, the wife of Kapil Sharma. She was born on 18th November 1989 in Jalandhar, Punjab. Currently, she is aged 33 years. Ginni completed her education at MGN Public School in Jalandhar. She then attended Guru Nanak Dev University in Amritsar and followed it with MBA in Finance degree from DAV Institute of Engineering and Technology.
Ginni weighs 55 KG and has a height of 5 feet 4 inches. Her hair colour is black, and she has brown eyes. Ginni is a Scorpio and loves reading and travelling. She has a sister named Harleen Chatrath. The details about her father and mother are not known yet.
The Career of Ginni Chatrath, Kapil Sharma's Wife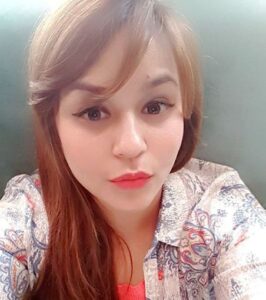 Ginni debuted on TV with Hans Baliye in 2009. She idolises Shah Rukh Khan and Madhuri Dixit. Ginni loves watching the Hollywood films The Hangover, Frozen and The Mask. She has made appearances in Bigg Boss and The Kapil Sharma Show hosted by her husband. Her favourite colour is pink, and she loves sipping cappuccino.
The Love Story of Ginni and Kapil Sharma
Kapil Sharma met his wife Ginni for the first time in 2005 when he visited HMV College in Jalandhar for the audition of a few girls to cast them in a show. Kapil was frustrated by auditioning for one girl after another as the girls could not get the hang of the stint. Ginni, the current wife of Kapil Sharma, then offered to help him.
Ginni made the job easier for Kapil Sharma by making the girls understand what Kapil was looking for in the audition. At that time, Ginni was 15, and Kapil was 24 years old. Ginni started to fall in love as the auditions went on, and Kapil gave her many responsibilities. She also started bringing Kapil homemade food.
Many friends of Kapil Sharma could not notice that Ginni had fallen in love with her future husband, Kapil Sharma. However, Kapil Sharma shrugged off his friends and continued to deny the rumour of him and Ginni being in love. One day, Kapil asked Ginni out of nowhere that if she liked him and Ginni said that she did not.
However, Ginni and Kapil knew that they had fallen for each other. However, Kapil Sharma had to leave his future wife as he went on to win The Great India Laughter Challenge. While in Mumbai, Kapil realised that he and Ginni were actually made for each other. Kapil then tried convincing Ginni's parents, finally in 2017, to let him marry their daughter.
After a bit of pursual, Ginni's parents agreed to the marriage of Kapil and their daughter. Kapil Sharma and Ginni Chatrath tied the knot on 12th December 2018. They held a reception on 24th December 2024 in Mumbai.
Ginni gave birth to a girl named Anayra Sharma in 2019 and then gave birth to a baby boy named Trishaan on 1st February 2021. Ginni, the wife of Kapil Sharma, is now a homemaker who loves her life and enjoys it to the fullest.