Some life activities must be done entirely on your own, alone by yourself, at least once. Because of the pure flexibility that it entails, solo trips are slowly gaining appeal among the travel community. The search to discover oneself, combined with rejuvenation as well as the flow of adventurous excitement, becomes an ideal cause to take your trip bag and explore those tranquil hills or wander along peaceful beaches by oneself. Solo travel also frees you from the whims and preferences of your fellow members, and your scheduling is generally unaffected by team dynamics. These are the greatest places for solo trips in India, ranging from tranquil beach towns to hectic cities.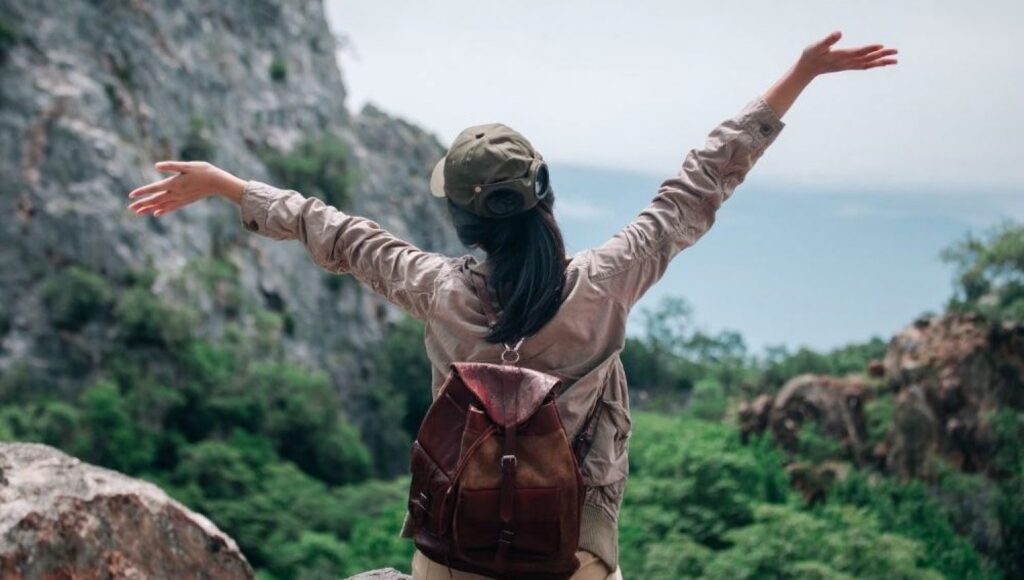 Here is a list of some of the best 15 places for solo trips in India that will leave you with unforgettable experiences.
Goa
Goa is ranked top on our list of the finest solo vacation destinations in India. Goa is a sea lover's fantasy location, and if you're considering a solo trip to India, you should include Goa on your itinerary. You may enjoy numerous water adventures at several beaches, as well as explore temples and castles from the Portuguese era. Goa is ideal for lone travelers looking for sunsets, beachside, nice cuisine and beverages, nature, and cathedrals. You can easily get to this solo vacation destination by rail or flight, and you can roam around by hiring scooters and riding alongside beautiful beaches.
Ladakh
The most magnificent vistas are found in the country's most distant regions. Ladakh is bordered by the world's most beautiful mountains, the Great Himalayas, and the Karakoram peaks. The travel to Ladakh is a bit difficult because it is located in the steep mountains and will take you via some of the nation's largest crossings, but the adventure is well worth it. Ladakh's lakes, rocky mountains that change color with every ray of sunlight, and stunning landscapes provide breathtaking views. this is one of the best less crowded places for solo trips in India where one can spend some quality with nature.
Mumbai
Mumbai is well-known for being the metropolis that never sleeps. It is India's business capital as well as the center of an Indian movies hub, Bollywood. The city has so much to give that visitors of all types can discover ideal ways to enjoy their vacation. From nightclubs and operas to beaches and historical landmarks, the city never fails to impress. You'll feel at home in the city since it offers a welcoming and warm atmosphere. Plan a solo trip to this metropolis and immerse oneself in the glitz and bustle of the nation's most popular tourist destination.
Hampi
Hampi, popularly known as the city of ruins, is situated on the banks of the Tungabhadra river and is a cultural marvel for solo travelers in India. Hampi is a backpacker's paradise, with 500 antique sites, busy street shops, and stunning temples. It is well-known for its Virupaksha temple, Hampi Vittala, and Temple Lotus Palace. history buffs gather here just to explore the ruins of old architectural styles and gaze at their complex carvings, unusual formations, and marble boulders, while nature lovers are enchanted by the gorgeous environment and peaceful ambiance.
Rishikesh
Rishikesh is well-known for its adventure sports, historic temples, and popular cafes, as well as being renowned as the "Yoga Capital of the World" for its numerous types of mindfulness and yoga sessions. Rishikesh is a pilgrim destination and is regarded as a holy spot for Hindus as the entrance to the Garhwal Himalayas. It became famous internationally in the 1960s just After the Beatles toured Maharishi Mahesh Yogi's ashram, which is today known as The Beatles Ashram, and attracts solo travelers from all over the world. The peaceful village has long been a spiritual center, but it is also a popular destination for mountain biking, white water rafting, base jumping, and camping. it is one of the best places for solo trips in India.
The Golden Triangle consisting Delhi, Agra, and Jaipur.
For those who wish to devote a few days independently, Jaipur is a cultural delight. This ancient location has various landmarks and sights to explore for days. Agra is a culturally comparable destination known for adventure, shopping, and scenery. Delhi is ideal for people seeking urban adventurous activities, historical wonders, and modern conveniences like enjoying nightclubs and parties. These 3 destinations comprise the Golden Triangle, one of Northern India's most well-known circuits. This is also one of the most secure choices for female alone travelers looking to experience the spirit of the region. This circuit is best explored in the wintertime.
9 best tourist places near Shimla that are known for their panoramic beauty
Gangtok
Gangtok is another excellent destination for a single journey in India's east, where you can experience breathtaking panoramas of Kanchenjunga as well as the tranquility that will surround you is amazing. This is a prominent town located in the east, where you may go hiking or water rafting. When visiting this solo trip place in India, the Rumtek Monastery is a must-see. Gangtok, one of India's greatest solo trip destinations, is easily reached by road from the closest airports and train stations.
Manali
Manali is one of the famous hill stations in India for solo trips in India. Manali has been endowed with breathtaking beauty like no other, with dense green forests, jaw-dropping panoramas, sparkling blue waterfalls, huge grasslands carpeted with wildflowers, and a persistent fairy-tale-like mist hovering in the air. Manali has every reason to be India's best solo tourist spot all year round, with everything from temples to cathedrals, river excursions to adventure sports, adorable little hippy towns to vibrant affluent shops.
Puducherry
Puducherry, with its excitement, culture, and French vibe, is among the finest places in India for your first solo trip. The small union territory nestled on the Bay of Bengal's coastline is an ideal getaway for a solo trip. Rent a bike and explore the gorgeous historical architecture in French fashion. Get to the seaside for some solitude and peace. If you wish to interact with your religious self, Auroville Ashram is the way to go. The cuisine is delicious and the alcohol is inexpensive, so everyone will have a good time
Kutch
Kutch in Gujarat is bordered by ocean and is an ideal destination for solo trips in India for folks who want to camp amid this large wetlands and engage in their favorite hobbies during the famed "Rann Utsav." Tourists can learn about Kutchi's traditional communities and see old temples, beautiful castles, and rocky forts, as well as buy colorful outfits and indigenous pieces of jewelry. A vacation to Kutch exposes you to the unvarnished lifestyle of the nation's tribes, where you can feel serenity and pleasure in contrast to the rush and bustle of metropolitan life.
Rajasthan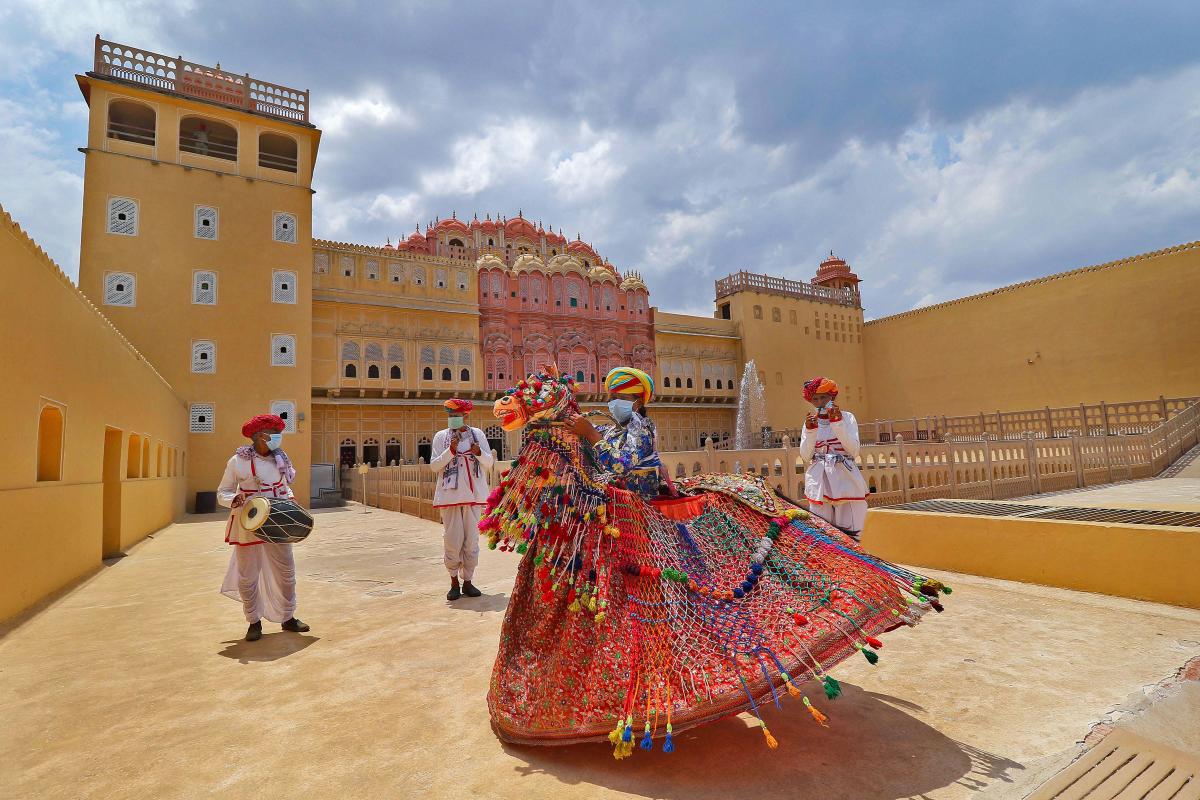 Rajasthan is more than just India's finest desert region. You can participate in tiger safaris, buy till you drop for some of the most exquisite clothing, jewelry, home goods, and decor items, taste the most wonderful authentic Indian food, and see a plethora of historic monuments. You can relive history by touring forts and mansions, such as the world-famous Amer Fort. You may quickly achieve most urban centers in this region by train, bus, or even plane if you choose this place for solo travel to India.
Travel the untapped beauty of Northeast places in India
Varkala Kerala
Why would we leave God's nation off our list of the finest locations to see in India on our own? What qualifies Varkala as one of the best spots in India for solo trips? Varkala is a seaside town in Kerala where you may observe the Arabian Sea from a cliff, participate in water activities at the beach, and see the Janardhan Swami Monastery. The best approach to go to Varkala is by rail or plane.
Gulmarg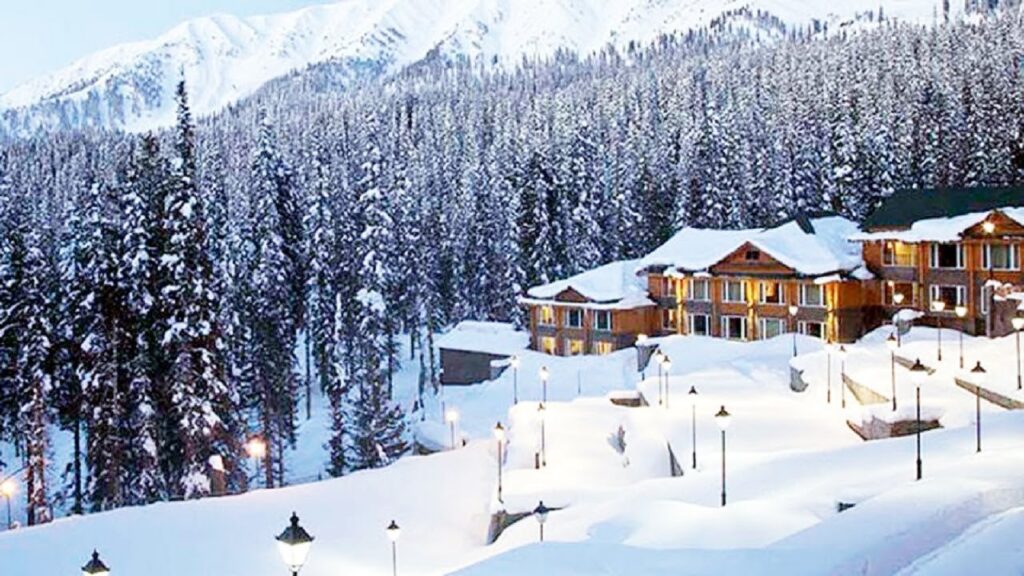 Gulmarg in Jammu and Kashmir is one of the best spots in India for a solitary journey. If you want to experience some winter activities like skiing or snowboarding, here is the place to go. If you travel during the right weather, you can experience a Gondola ride as well as snowfall. This solo vacation destination may be reached by highway from Srinagar and Jammu. October through June is the most favorable time to visit.
Shillong
Meghalaya is one of the best off-the-beaten-path destinations in India for a solo journey. Another east coast solo travel destination for nature and quiet seekers. Shillong is the capital metropolis of Meghalaya, dubbed the "Scotland of the East." The weather is pleasant, and you may see some of the finest beautiful scenery filled with evergreens when you visit. Shillong is one of the best destinations in India for solitary travel, and Umiam Lake is a must-see. Shillong is easily accessible by bus from Guwahati, the closest train station for this solo trip location in the east. You can also fly to this location.
Dharamshala
Dharamshala is the final place on our list of the greatest solo trips in India. Dharamshala is Himachal Pradesh's version of Lhasa. McLeodganj, the higher section of Dharamshala, is also a famous tourist destination, and both will offer you a Tibetan atmosphere. Aside from visiting Tibetan temples and shrines, you may also go skydiving in Bir and Bill. Dharamshala, one of the best sites for solitary travel, is easily accessible by flight, bus, or rail.
Read More: 8 Best places to travel in heavy monsoon in India