Tamil novels have come into the limelight again after the adaptation of Ponniyin Selvan by Mani Ratnam as a film getting worldwide popularity. The best Tamil novels are rich in history and describe the tales of valour, grandeur, love, romance, war and much more. The Tamil authors have been underrated for quite a long time now. It's due time we recognise the talent of these guys and read the best works created by them. This is a tribute to the extraordinary talent of Tamil writers.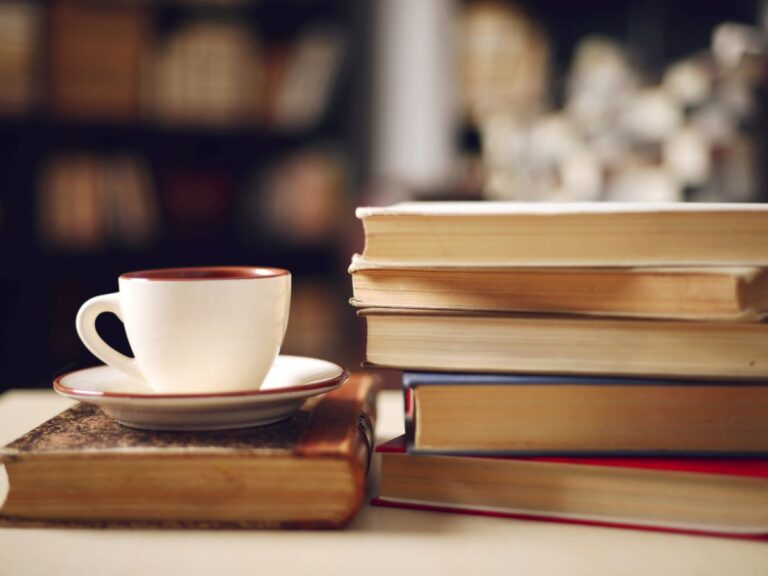 10 Best Tamil Novels to Read in 2022
1- Ponniyin Selvan
The epic tale written by the legendary Kalki Krishnamurthy is a historical fiction that tells the story of Chola rulers in Southern India. The grandeur of this story is massive in scale, and it has everything from love, drama, war and anything else you can ask for. This is surely one of the best Tamil novels to read in 2022. It has also been adapted into a two-part film which is getting popular all over the world.
Also Read: 10 Best Romantic Novels of the 21st Century
2- Nandhipurathu Nayagi
This is a continuation of Ponniyin Selvan and further traces Raja Raja Chola's story. Nandhipurathu Nayagi is written by Vembu Vikiraman. The historical setting of this Tamil novel is perfect with its grandeur and, in particular romantic elements. It's a must-read for those who love reading Tamil novels without worrying about the time.
3- Vandhiyathevan Vaal
Vandhiyathevan Vaal is another novel written by the great Tamil author Vembu Vikiraman. This story is about Rajendra Chola and his love interest. It's an interesting romantic story from an era when valour and war were perceived to be the greatest honours. Definitely, one of the best Tamil novels to read right now.
4- Udayar
Balakumaran has done an extensive research to write this novel focusing on Tanjor's big temple. The vivid description of the Tanjore temple and its history will make you imagine the beautiful sculpture. The novel spans six parts and leaves almost nothing to guess about the Tanjore temple. Next time you are there, you will surely feel the influence of this novel.
5- Sanagdhara
Kalachakram Narsimha is another famous Tamil author who has penned some of the best novels in the history of Tamil literature. This is a somewhat controversial novel but definitely one that you will find fascinating. The novel tries to explain or give the reasoning behind the murder of Adidtya Karikalan. Many people do not agree with the views of Narsimha but ain't literature that is not acceptable to everyone has its own sense of uniqueness. Surely, one of the best Tamil novels to read in 2022.
6- Parthiban Kanavu
Before becoming famous with Ponniyin Selvan, Kalki Krishnamurthy wrote this novel which follows a young Chola prince who dreamt of reviving the Chola dynasty in the Southern parts of India. Surely one of those Tamil novels that you should read right now.
7- Kadal Pura
A masterpiece in Tamil literature and something that you won't be able to put down once you start reading it, Kadal Pura by Sandilyan is a legendary work of art. The author has done extensive research, and it is clearly visible in his story. Kadal Pura is another historical Tamil novel written about the Chola dynasty.
Also Read: 10 Best Romantic Novels Released in 2022
8- Sivagamiyin Sabatham
Another famous Tamil novel written by Kalki Krishnamurthy, Sivagamiyin Sabatham, is a prequel to Prathiban Kanavu even after being written after that. This focuses on Narsimha Pallavar, the man who ultimately played a key role in the revival of the Chola dynasty.
9- Rajamuthirai
Another novel penned by Sandilyan is regarded as one of the best Tamil novels of all time. Rajamuthirai is about Pandyas, Cheras and Pearls. This novel, just like other novels of Sandilyan, is filled with adventure, romance, grandeur and much more. We love Sandilyan's writing style and highly recommend it.
10- Gangai Konda Cholan
Another great book, Gangai Konda Cholan, written by Balakumaran, serves as a history lesson in many ways. The author explores the nature of Chola king Rajendra Chola who is commonly interpreted as a self-centred and unkind individual. The story also gives a detailed description of his relationship with his wife.
This concludes our list of best Tamil novels. If you find them interesting, share this article with your friends and family.