If you enjoy compelling narratives, intense tension, and endearing characters, you're in for a treat with these top 10 thrilling K-dramas to watch on Viki in 2023. With their suspenseful stories and unexpected turns, these programs, which range from mind-blowing mysteries to action-packed adventures, will keep you on the edge of your seat.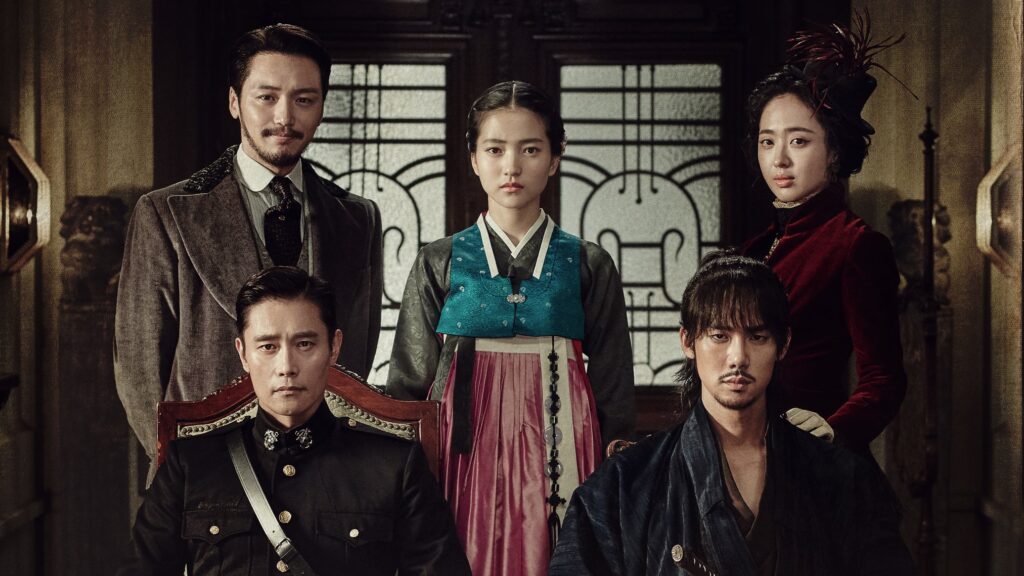 Prepare yourself for heart-pounding thrills as you explore the world of Korean dramas full of suspense, mystery, and unforgettable moments.
Top 10 Thrilling K-Dramas to Watch on Viki in 2023
1. Mr Sunshine
"Mr Sunshine" is an epic historical drama from the late 19th century. It follows the story of a Korean- born American soldier, Eugene Choi, who returns to his homeland during the turbulent time of the Shinmiyangyo. As he navigates conflicting loyalties, personal vendettas, and forbidden love, Eugene becomes embroiled in the fight for independence against foreign forces.
2. Crash Landing on You
"Crash Landing on You" is a heartwarming romantic drama about Yoon Se- ri, a South Korean heiress who crash-lands in North Korea while paragliding. There, she meets and falls in love with Ri Jeong- hook, an elite North Korean officer. Their love story becomes a testament to the power of love and resilience as they overcome political barriers and cultural differences the power of love and strength.
3. Tale of the Nine-Tailed
"Tale of the Nine-Tailed" is a fantasy romance drama centred around a legendary nine-tailed fox named Lee Yeon and a TV producer named Nam Ji-ah. Their destiny entangles as they encounter paranormal beings and solve the riddles of their history. This show transports viewers to the magical world of mythical creatures while fusing adventure, romance, and mythology.
Recommended: Most Popular Korean Dramas on Netflix
4. So I Married an Anti-Fan
The romantic comedy "So I Married an Anti-Fan" tells the tale of Hoo Joon, a well-known K-pop idol, and Lee Geun-young, a magazine reporter and ardent anti-fan. Their relationship changes from hostility to a surprise romance packed with humorous errors and tender moments when they are forced to live together due to circumstances.
5. The Water God's Bride
The water god Ha-Baek and human psychiatrist Yoon So-ah are the central characters in the captivating fantasy romance "Bride of the Water God." Their fates are intertwined as Ha-baek travels to the human world to retrieve sacred stones, sparking a heated romance and conflict with evil forces threatening both the gods' and humans' realms.
6. It's called love
A woman named Yoon Ga-eun navigates love and relationships in her twenties in the heartwarming melodrama "Call It Love." Ga-eun discovers the complexities of love, friendships, and the pursuit of happiness through various interactions and personal development.
7. The Glory
It is a sports drama that centres on the world of competitive esports. It tells the narrative of young gamers who want to dominate the competitive gaming world. This series provides a unique window into the world of esports and is full of fierce game battles, personal challenges, and camaraderie.
8. Delivery Man
The movie is a gripping drama that follows Choi Kang-soo, a delivery driver, as he deals with various difficulties in the difficult world of package delivery services. Choi Kang-soo learns the value of endurance, teamwork, and finding meaning in his profession via interactions with various clients and coworkers.
Recommended: 15 Must-Watch K-Dramas on Viki
9. Be Arrogant
It is a lighthearted romantic comedy that centers around three fashion-forward friends who run a clothing rental shop. As they navigate their personal and professional lives, the series explores themes of friendship, love, and the pursuit of dreams in the fashion industry.
10. Timing
The romance drama "Timing" centres on the lives of weightlifter Lee Bok-joo and former swimmer Jang Joon-hyun. Their paths cross, resulting in a heartwarming and motivating romance as they pursue their dreams and encounter various obstacles.