Pathan starring Shah Rukh Khan, Deepika Padukone and John Abraham, is expected to earn Rs 35 Crores at the box office in India on day 1. The film has been made at a massive budget of Rs 250 Crores and needs to do extremely well at the box office to recover its cost. Pathan is one of the most awaited films of the year and the advance booking of the film has shown that the buzz for this film is very high.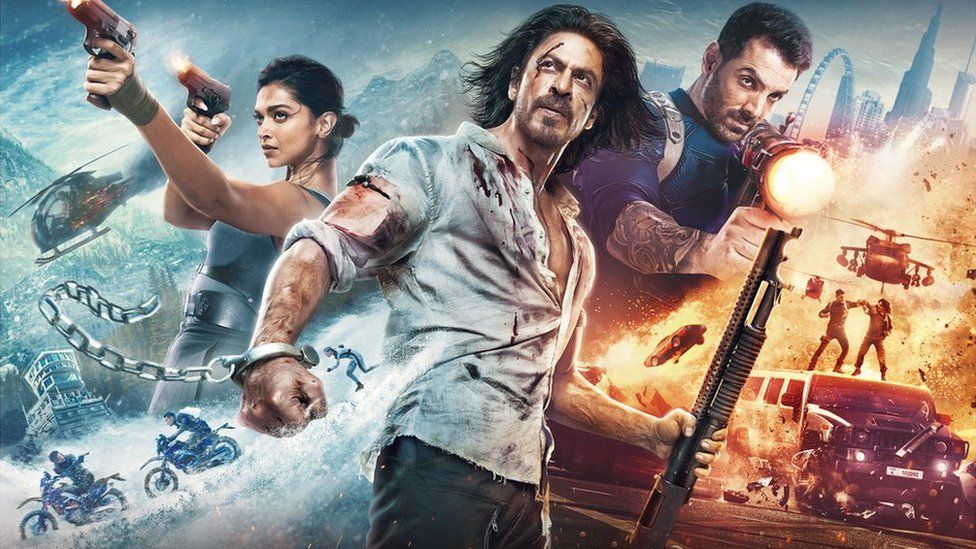 Pathan Box Office Collection Day 1
Pathan is estimated to earn Rs 35 Crores at the box office in India on the first day. However, the worldwide collection of the film at the box office on day 1 can end up being Rs 40 Crores. Pathan is a spy thriller directed by Siddharth Anand and makes Shah Rukh Khan a part of the YRF Spy Verse. The advance booking of Pathan has crossed the 4 Lakhs mark, which means that the movie has already earned Rs 14 Crores at the box office on day 1.
The first-day box office collection of Pathan of Rs 35 Crores is a good sign for the film's future. You can expect it to reach the Rs 100 Crores mark in just three days at the box office. Pathan will surely wreak havoc on the box office if the reviews turn out to be positive.