Doctor G Review: Anubhuti Kashyap's directorial is an audacious, bold, funny, fearless and unique medical campus comedy that harbours some fine performances from the cast to make it one of the best original comedies to release this year.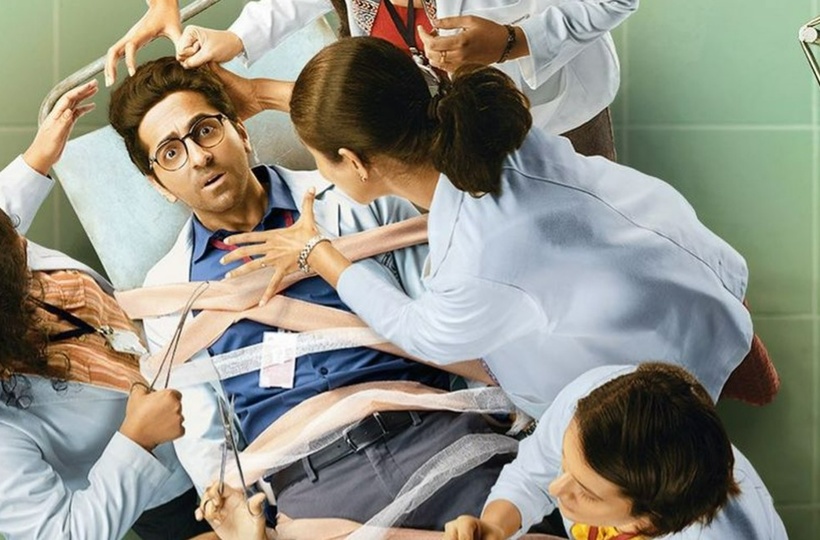 Doctor G Review Rating: 4.5/5
Cast: Ayushmann Khurrana, Rakul Preet Singh, Shefali Shah, Sheeba Chaddha, Abhinay Raj Singh
Doctor G Story: The film follows an aspiring male doctor who ends up getting enrolled in an all-women medical campus that's preparing for gynaecology. He is reluctant to first accept himself in the situation he is put in but gradually comes to terms with gynaecology as a revered profession and his batchmates.
Doctor G Review
Ayushmann Khurrana's new comedy must have made you reminisce about his film Vicky Donor from its trailer cause of the vibe of the character and the subject of the plot. However, the film is completely different from Vicky Donor and has a storyline that is quite unique, under-explored and challenging to bring to the screen.
The film remains funny throughout its entirety despite raising some serious significant issues. There is never a dull moment with Ayushmann on screen in this one. He returned to his trademark comedy roles after playing an entirely serious character in Anek. And we are glad he made the choice to feature in this film as Doctor G is definitely going to be counted as one of his finest films ever.
A big round of applause for the director Anubhuti Kashyap is well deserved as she did not let the story feel too overwhelming and managed to keep it more fun than being preachy. We loved the concept of the film and found it to be a breath of fresh air.
Rakul Preet Singh has done a tremendous job in her role. Even though she is not that significant to the plot. Shefali Shah is again seen as a stern person and what can we say she just nails it. However, Sheeba Chaddha's character is perhaps the most developed one with many layers that unfolds brilliantly with her class act.
All in all Doctor G is a brilliant film to watch this weekend in theatres.