"Burning Betrayal" is a sizzling Brazilian thriller that takes viewers on an alluring journey of transformation, desire, and intrigue. Directed by Diego Freitas and adapted from Sue Hecker's novel "O Lado Bom De Ser Traída" (The Good Side of Being Betrayed), this Netflix original film is a captivating exploration of one woman's pursuit of self-discovery after her world is shattered by betrayal.
The story revolves around Babi, portrayed by Giovanna Lancellotti, an accountant who faces the devastating revelation of her fiancé's infidelity. Her response is to embark on a daring journey of reinvention. She regains her independence by rekindling her passion for motorcycling, joining a bike club, and transforming her appearance with a dark new look. However, the turning point in her life occurs when she crosses paths with Marco, aptly nicknamed "the hot judge."
Bruno Montaleone plays Thiago, Babi's best friend and co-worker, providing the much-needed support and camaraderie throughout her tumultuous journey. Leandro Lima portrays Marco, the enigmatic and seductive judge who becomes the focal point of Babi's passionate affair. Their chemistry sets the stage for a steamy romantic entanglement that adds depth to the narrative.
The film artfully weaves the themes of passion and secrecy, as Babi finds herself caught in a whirlwind romance with a man who is both obsessed with truth and enveloped in mystery. Babi's cryptic statement to her friends, "He's obsessed with the truth, yet shrouded in mystery," piques curiosity and hints at the core of the film's intrigue.
As Babi navigates her way through this thrilling liaison, the audience is drawn into a story that explores desire, seduction, and the quest for authenticity. It evokes shades of sensuality reminiscent of "Fifty Shades of Grey" and the unapologetic exploration of sexuality seen in "Sex/Life." The film tastefully explores these themes while maintaining a gripping plotline.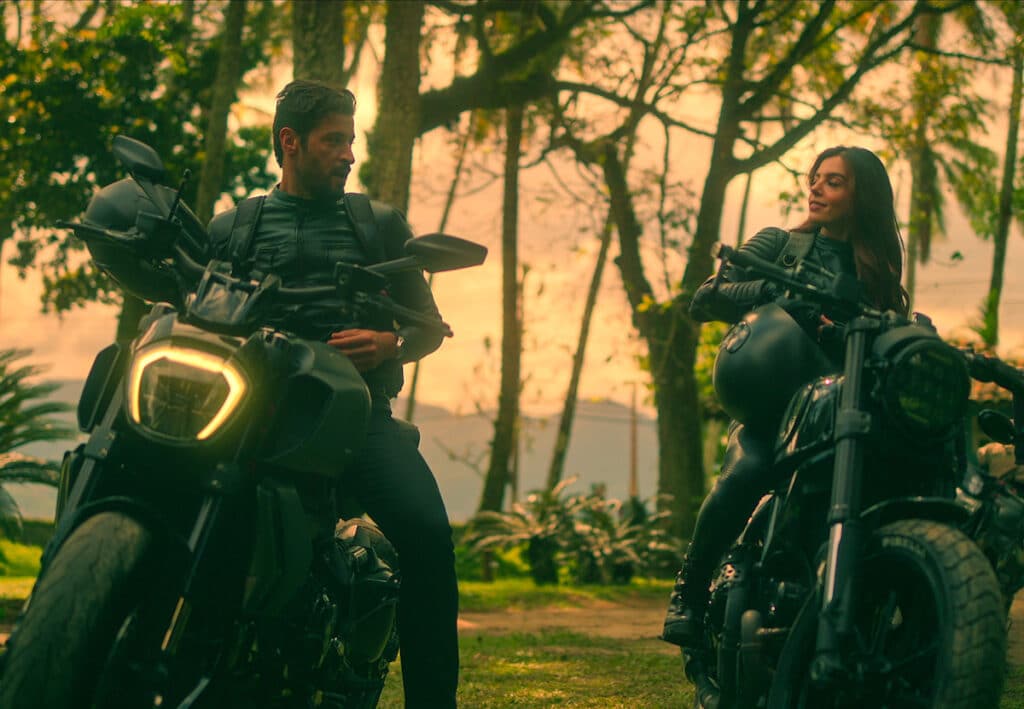 Also read: Absolute Beginners Season 2 Release Date on Netflix, Cast, Plot, Trailer and More
The ensemble cast, led by Giovanna Lancellotti and Leandro Lima, delivers compelling performances that add depth and authenticity to the characters. Babi's transformation from a heartbroken accountant to a woman embracing newfound passion is beautifully portrayed.
Set in the vibrant backdrop of São Paulo, the film captures the essence of the city, adding an extra layer of visual appeal to the story. The cinematography beautifully complements the narrative, and the production values are top-notch.
"Burning Betrayal" is an adaptation of Sue Hecker's novel, and it successfully brings the story to life with its Brazilian flair. The film offers an exciting blend of suspense and sensuality, making it a thrilling addition to Netflix's repertoire of original content.
In summary, "Burning Betrayal" is an enticing Brazilian film that masterfully explores themes of transformation, passion, and secrecy. With strong performances, a captivating storyline, and the allure of an enigmatic romance, it offers a compelling cinematic experience. Whether you're drawn to the allure of steamy encounters or a riveting plot, this Netflix original is a must-watch for those who appreciate bold and stylish thrillers.
Burning Betrayal Netflix Review: Sizzling, Sexy & Seductive Brazilian Thriller