Walnuts are often referred to as "brain food" for good reason. Packed with nutrients and health benefits, these tree nuts are a powerhouse of goodness. While eating walnuts in their raw form is common, there's a growing trend of soaking them before consumption. Soaking walnuts can enhance their nutritional value and make them even more beneficial for your health. In this article, we'll delve into the 7 compelling reasons why you should consider eating soaked walnuts as a regular part of your diet.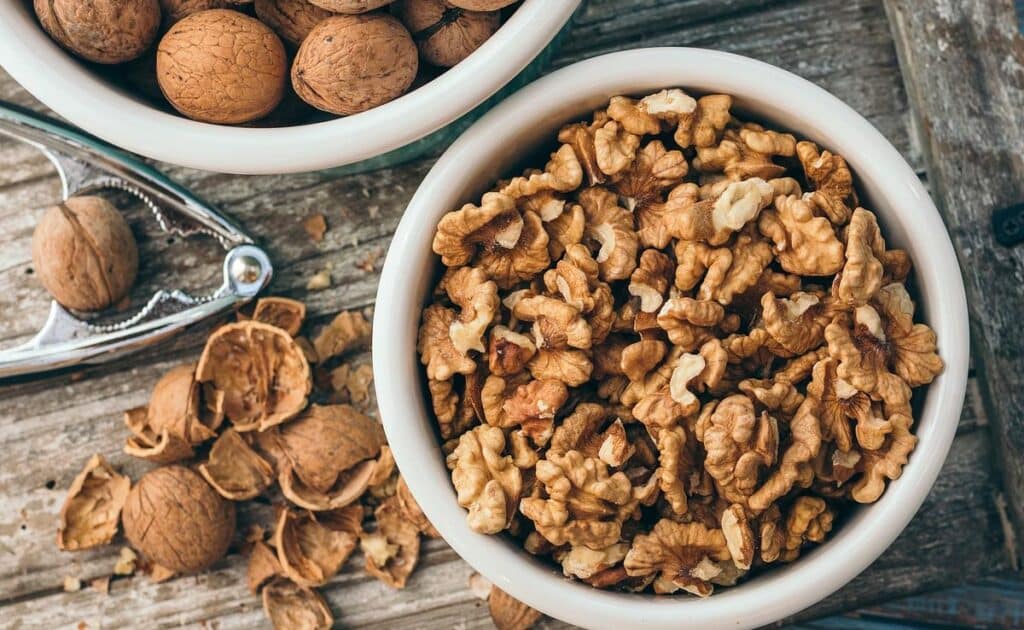 1. Enhanced Digestibility
When you soak walnuts, you initiate the germination process. This process breaks down phytic acid, a natural compound found in nuts, seeds, and grains. Phytic acid can interfere with the absorption of essential minerals like calcium, iron, and zinc. Soaking walnuts helps neutralize phytic acid, making the nutrients within the nut more accessible to your body. As a result, your digestive system can absorb and utilize these nutrients more effectively, promoting overall health.
2. Improved Nutrient Absorption
Soaked walnuts are not only easier to digest but also pack a greater nutritional punch. The process of soaking releases essential enzymes that facilitate the breakdown of proteins and carbohydrates. This pre-digestion, in turn, makes it easier for your body to absorb vital nutrients such as proteins, healthy fats, vitamins, and minerals. So, when you eat soaked walnuts, you're maximizing your nutrient intake and overall health benefits.
3. Enhanced Antioxidant Properties
Walnuts are well-known for their high levels of antioxidants, particularly in the form of polyphenols. Soaking walnuts can significantly increase their antioxidant activity. Antioxidants help combat harmful free radicals in the body, reducing the risk of chronic diseases, including heart disease and cancer. By consuming soaked walnuts, you're fortifying your body's defense against oxidative stress.
4. Weight Management
Walnuts are a nutrient-dense and satiating food, making them an excellent choice for weight management. When you soak walnuts, they become plumper and more filling, helping curb your appetite. The increased nutrient absorption also provides your body with the essential nutrients it needs, reducing cravings for less healthy snacks. By incorporating soaked walnuts into your diet, you can support your weight management goals in a delicious and nutritious way.
5. Better Omega-3 Fatty Acid Profile
Walnuts are one of the richest sources of plant-based omega-3 fatty acids, which are known for their heart-healthy properties. Soaking walnuts can help improve the fatty acid profile by reducing the omega-6 to omega-3 ratio. An excessive intake of omega-6 fatty acids can lead to inflammation, while omega-3s have anti-inflammatory properties. Soaked walnuts offer a more balanced ratio, contributing to heart health and overall well-being.
6. Digestive Health
Soaked walnuts are not just kind to your nutrient absorption; they also promote a healthier digestive system. The soaking process softens the nuts, making them easier to chew and digest. It can be particularly beneficial for those with sensitive stomachs, as it reduces the risk of digestive discomfort or irritation. So, if you often experience digestive issues, adding soaked walnuts to your diet can provide relief.
7. Brain Health
Often referred to as "brain food," walnuts have earned their reputation for supporting cognitive function. They are packed with omega-3 fatty acids, antioxidants, and vitamin E, all of which are essential for brain health. Soaking walnuts enhances their nutritional content, making them an even more effective choice for keeping your brain sharp. Regular consumption of soaked walnuts can contribute to improved memory, concentration, and overall cognitive well-being.
Also Read: 7 Reasons Why You Should Not Drink Too Much Alcohol
How to Soak Walnuts?
Soaking walnuts is a simple process. Follow these steps to make the most of their nutritional benefits:
Take the desired quantity of walnuts and place them in a bowl.
Cover the walnuts with enough water to submerge them completely.
Add a pinch of salt to the water, which can help neutralize enzyme inhibitors.
Leave the walnuts to soak for at least four hours, or overnight for the best results.
Drain the soaked walnuts and rinse them under cool water.
Your soaked walnuts are now ready to eat.
Conclusion
Incorporating soaked walnuts into your daily diet is a simple yet highly effective way to enhance your overall health. By improving digestibility, boosting nutrient absorption, and increasing antioxidant activity, soaked walnuts offer a plethora of health benefits. They support digestive health, weight management, and brain function, while also delivering a more balanced omega-3 to omega-6 fatty acid ratio. So, if you're looking for a delicious and nutritious addition to your diet, consider making soaked walnuts a regular part of your meals. Your body and mind will thank you for it as you reap the numerous rewards of this superfood.