When you have a lot of money, buying flashy cars becomes a way of life. Mukesh Ambani and the rest of India's affluent people are no exception. They have a superb eye for luxury and drive vehicles that cost a fortune. For many reasons, the British splendor that is Rolls Royce is associated with luxury and high social status. Whenever we say we're compiling a list of famous Indian people who drive an RR, we're referring to the ease with which they relax in the backseat as the luxury vehicle floats through the roadways. Check out the following list of the richest Indians having Rolls Royce in the garage:
Here is the list of the richest Indians owning a Rolls Royce
Mukesh Ambani
Mukesh Ambani's garage is full of pricey machines, however, the Rolls Royce Phantom Series VIII EWB outperforms them all. This is a pricey enormous machine to own, costing Rs 13.5 Crore without customization. The Ambani household has 170 cars, including Bentleys, Rolls-Royce SUVs, and Ferraris. Rolls-Royce is one of the most luxurious cars owned by a family that is among the richest Indians according to Forbes.
Priyanka Chopra
German cars aren't going to suffice for our Desi Girl Priyanka. She must select the best, which can exclusively be Rolls-Royce. The automobile not only has premium ceilings and starlight carpets, but it also has a BMW-made 6.6-liter dual V12 engine that produces 563 horsepower. The actress said on the Kelly and Michael Show that she likes her car because of the reclining seats and the wonderfully comfy floor rug.
Gautam Adani
The Rolls-Royce Ghost is the ultimate luxury, and it suits Gautam Adani's lifestyle beautifully. The vehicle is said to cost roughly Rs 6.21 crores, calling it one of his most expensive vehicles. With enormous cabin-like seats and out-of-this-world facilities, the car exudes luxury. The Rolls-Royce Ghost is a sedan that accommodates up to five people.
10 Best Skincare Brands in India Right Now
Sanjay Dutt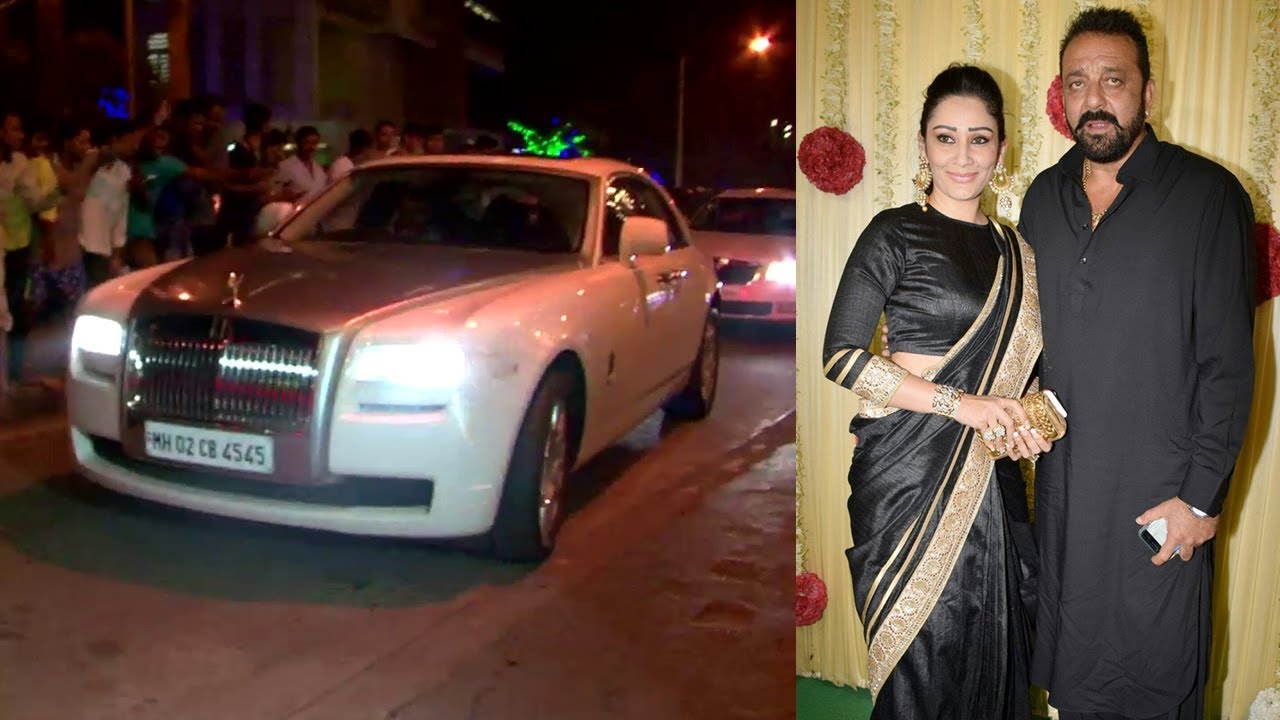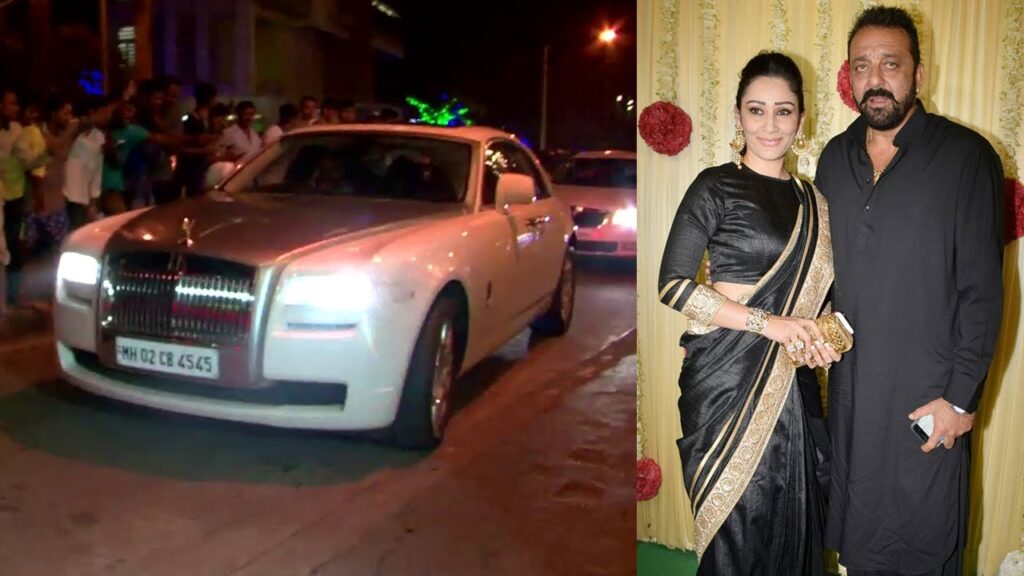 Sanjay Dutt, B-bad Town's boy, is yet another richest Indian who drives a Rolls-Royce. The actor entered a Rolls-Royce store in 2010 and drove out with a fresh new Phantom. Nevertheless, the Munna Bhai actor purchased this car as a surprise gift for his spouse, Maanayata. The Ghost is driven by a 6.6-liter twin-turbo petrol car that produces 560 horsepower at 5,250 rpm & 780 Nm of torque @ 1,500 rpm. It has a maximum speed of 155 km/h and can accelerate from 0 to 100 in much less than 5 seconds.
Bhushan Kumar
The head and managing director of a T-Series corporation are also happy owners of a Rolls Royce Cullinan in India. T-Series is among Bollywood's biggest entertainment production businesses. Bhushan Kumar has a Cullinan in wine red that exudes grandeur and charm. Among his other valued assets are a Mercedes S500 Maybach, a Bentley Flying Spur, a Ferrari 458 Italia, and many others. he is among the richest Indians and the director of the best music production companies in India.
Shah Rukh Khan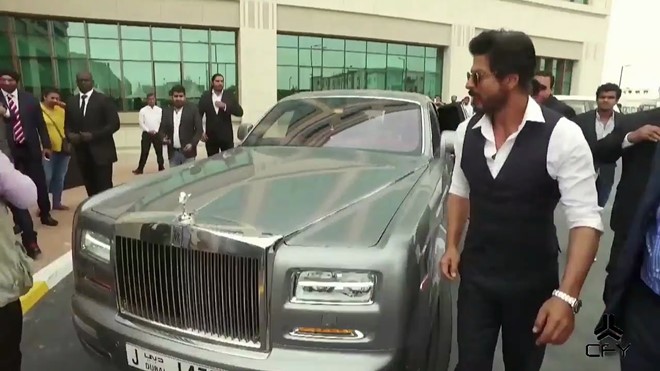 Amongst Bollywood celebs, King Khan is literally noble & classy. So it stands to reason that he should own a Rolls-Royce. According to the reports, Shah Rukh has a convertible version of the Phantom Drophead Coupe. If this is correct, the automobile is powered by a 6.8-liter V12 engine that produces 460 horsepower and 750 tonnes of torque. Nevertheless, it is unknown which model or year he acquired the ultra-luxurious vehicle. According to the report, the star paid approximately Rs 7 crores for his comfy ride.
Hrithik Roshan
According to reports, Hrithik Roshan purchased a Rolls Royce Ghost Series II for roughly Rs 7 crore. The previous design of the car costs Rs 4.5 crore, but the actor has heavily customized it to meet his specifications. He is one of the richest Indians and lives in opulence.
Akshay Kumar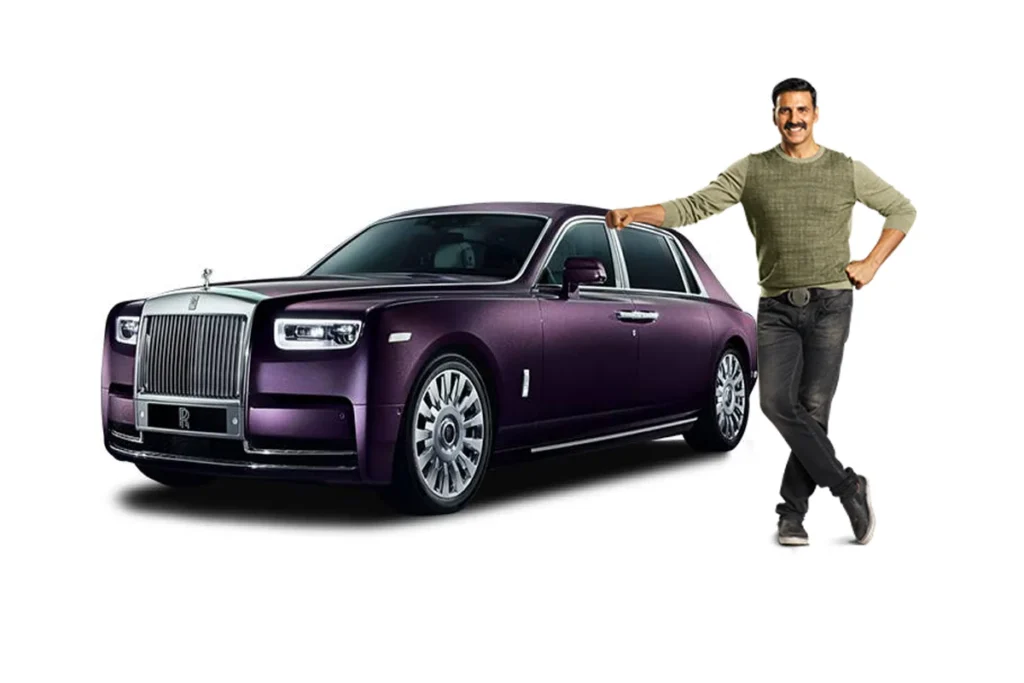 Being the highest-paid actor in Indian cinema is a tremendous feat in and of itself. Among the great prizes for Akki's efforts is a Rolls-Royce Phantom. According to sources, the famed actor's drive is the Phantom's eighth generation. It is backed by a 6.75-liter twin-turbo V12 engine with 460 Bhp. The eighth-generation Rolls-Royce Phantom is now one of the most costly automobiles offered in India. It is priced at Rs 9.50 crores (base model). The precise cost of Akshay's Phantom, on the other hand, is unknown.
Cyrus Poonawalla
Poonawalla Group's chairman was so enthusiastic about cars that he actively designed one in his twenties. Poonawalla created a duplicate of a Jaguar D-type to demonstrate his vision. However, his interests quickly shifted from designing to automobile collection. He has Rolls-Royces, and Bentleys, as well as a Ferrari F430 in his garage.
Badshah
This Bollywood rapper adores everything flamboyant and pricey, from his attire to his footwear. As a result, it stands to reason that Badshah is one of the Bollywood celebs who possess a Rolls-Royce. The 34-year-old tweeted a beautiful photo of his new bike backed by his family in April 2020. His car has a whopping 590lb-ft of torque ready from 1,500 rpm, allowing the 2.4-ton vehicle to accelerate from 0 to 100km/h in 4.4 sec.
Paras Gupta
While most of the names on the list are stars over a particular generation, Paras Gupta is the shortest buyer of a Rolls-Royce, namely a Ghost Series II. Paras Gupta, a 22-year-old Delhi resident, is also the Ceo of Mother's Pride, a preschool franchise with locations throughout North India.
Read More 10 Celebrities who own Luxurious car Rolls Royce