Discover the top 10 most popular award winning TV shows on Netflix, from Stranger Things to The Crown, as we delve into their fascinating storylines, outstanding performances, and numerous accolades. Get ready to binge-watch these critically acclaimed series that have captivated audiences worldwide.
Netflix is a streaming giant that has become a household name when it comes to entertainment. With its wide variety of shows and movies, it has become the go-to source of entertainment for millions of people worldwide. Over the years, Netflix has produced some of the most critically acclaimed and popular TV shows of all time. These shows have received numerous awards, including Emmys, Golden Globes, and more, and have captured the hearts of viewers around the world.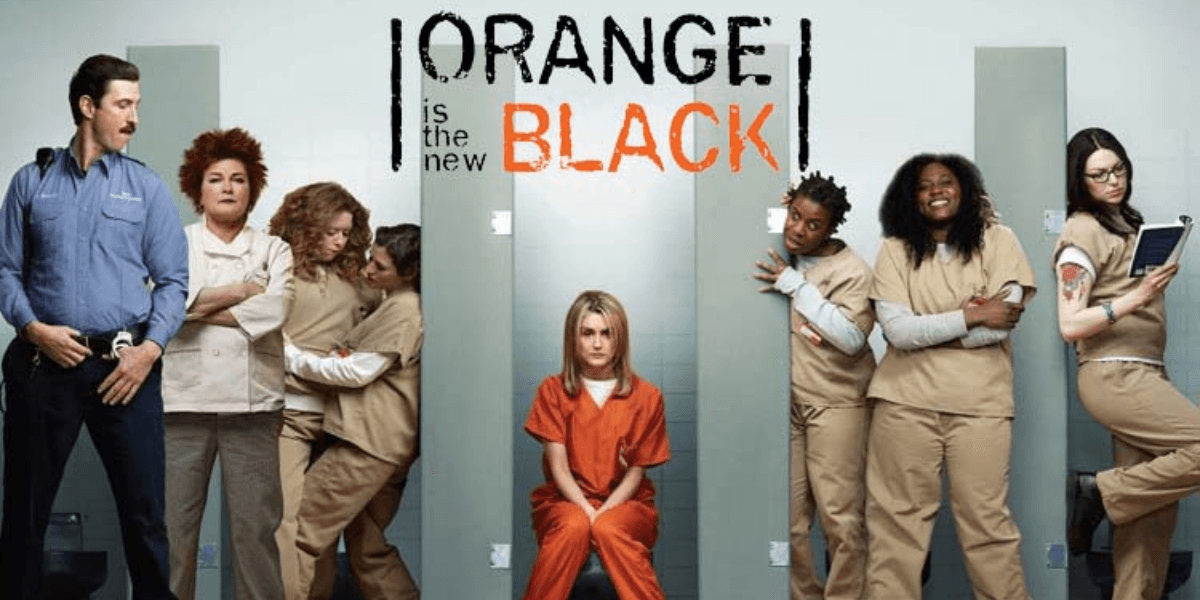 In this article, we will explore the 10 most popular award winning TV shows on Netflix that you should definitely add to your watchlist. From gripping dramas to side-splitting comedies, these shows offer something for everyone and have become an integral part of pop culture. So, sit back, relax, and get ready to discover some of the best TV shows that Netflix has to offer.
Here is list of the 10 most popular award winning TV shows on Netflix that are definitely worth your time:
1) Stranger Things
Stranger Things is a beloved series that has become a flagship for the streaming platform Netflix since its debut in 2016. The show is a unique blend of horror and nostalgia that begins with the disappearance of a young boy in a small town in the 1980s. The story follows the boy's mother, his friends, the local police chief, and a strange girl with powers who come together to save him from supernatural threats. Over its four seasons, Stranger Things has garnered widespread critical acclaim and has become one of the most popular and talked-about shows on the platform.
Although it is not always the type of programming that typically dominates at awards ceremonies, the show has consistently earned nominations for Outstanding Drama Series, as well as acting nominations for stars Millie Bobby Brown and David Harbour. While Stranger Things has not yet won the top award for Outstanding Drama Series, it has found success in other categories, such as creative arts. The show has won awards for casting, title design, theme music, stunt coordination, and prosthetic makeup, among others. Despite its relatively young age, Stranger Things has already made a significant impact on the world of television and is sure to be remembered as a cultural touchstone for years to come.
2) House Of Cards
House of Cards, the political drama series, premiered on Netflix in February 2013 as the streaming platform's first self-produced show. The show revolves around the story of the ruthless and cunning politician Francis Underwood (played by Kevin Spacey) and his equally ambitious wife Claire Underwood (played by Robin Wright) as they manipulate their way to power, seeking revenge against all those who have wronged them.
The first season of House of Cards received nine Emmy nominations, which was a major milestone for a streaming show, winning multiple awards including one for David Fincher's exceptional direction of the pilot episode. This recognition cemented the show's place in history as the first original online streaming series to receive major accolades, paving the way for other streaming platforms to produce their own original content. The show went on to become a critical and commercial success, earning a total of 33 Emmy nominations and winning seven, including Outstanding Directing for a Drama Series and Outstanding Lead Actor in a Drama Series for Spacey. However, following allegations of sexual misconduct against Spacey, the show's final season was released without him, and the show concluded in 2018 after six seasons.
3) Squid Game
Squid Game, the Korean survival drama, made a significant impact on the world with its unique take on the social divide between the rich and the poor. The show features hundreds of desperate players participating in children's games for the chance to win a life-changing amount of money. However, losing the games means facing death – a real one. Meanwhile, a group of wealthy VIPs secretly bet on the players' success in a callous way.
With only one season under its belt, Squid Game has already received 14 Primetime Emmy nominations and six big wins. The show made history by becoming the first non-English language series to be nominated for Best Drama, and star Lee Jung-jae became the first Asian actor to win for a non-English role. The show's gripping plot and stellar performances by the cast have made it a global phenomenon and a must-watch for any TV enthusiast.
4) Ozark
Ozark is a gripping crime drama that centers on the Byrde family and their relocation from the bustling city of Chicago to the scenic Lake of the Ozarks in Missouri. Marty Byrde, a financial advisor, finds himself in the middle of a money laundering scheme for the Navarro drug cartel, the second-largest drug cartel in Mexico. As Marty works to keep his family safe, he also navigates the dangerous underworld of drug cartels and criminal activity.
The show has earned a total of 45 Emmy nominations and four wins. Jason Bateman, who not only stars in the show but also directs several episodes, won the award for Outstanding Directing for a Drama Series. Additionally, Julia Garner, who plays the role of Ruth Langmore, a young and savvy criminal, has won three Emmy awards for Outstanding Supporting Actress in a Drama Series. Ozark's compelling storyline, complex characters, and remarkable performances have earned it critical acclaim and a dedicated following.
5) The Queen's Gambit
In the Netflix limited series, The Queen's Gambit, Anya Taylor-Joy stars as the brilliant orphan Beth Harmon who finds solace in the game of chess and becomes a prodigy. Despite her natural talent for chess, Beth struggles with addiction and personal demons, making her ascent to the top of the chess world a bittersweet journey.
The show was a limited series, meaning that it only ran for one season. Nevertheless, The Queen's Gambit was a critical and commercial success, earning 18 Emmy nominations and an impressive 11 wins. The show won in categories such as Outstanding Limited or Anthology Series, Outstanding Directing for a Limited Series, Movie or Dramatic Special, and Outstanding Lead Actress in a Limited or Anthology Series for Anya Taylor-Joy's captivating performance. With its impressive haul of awards, The Queen's Gambit made history as the first streaming service series to win Outstanding Limited or Anthology Series.
Recommended: Best Hindi Dubbed Thriller Web Series on Netflix
6) The Crown
Since its premiere in 2016, The Crown has captivated audiences with its telling of the life and reign of Queen Elizabeth II and the British royal family. The show features an ever-evolving cast, as the characters age and new historical events unfold. Despite being a fictionalized retelling, The Crown prides itself on its historical accuracy and attention to detail, which has only added to its acclaim and popularity. In addition to its acting awards, The Crown has been recognized for its exceptional casting, period costumes, production design, and cinematography. Its attention to detail and historical accuracy have also earned it praise from critics and viewers alike.
The Crown has become a jewel in Netflix's crown of accolades, amassing a staggering 62 nominations and 21 wins from the Primetime Emmy Awards alone. Its success has been due in large part to its outstanding acting performances, with Claire Foy and Olivia Colman both winning Outstanding Lead Actress in a Drama Series for their portrayals of Queen Elizabeth II. Other cast members who have won awards include John Lithgow for his portrayal of Winston Churchill, Tobias Menzies as Prince Philip, Josh O'Connor as Prince Charles, and Gillian Anderson as Margaret Thatcher. Overall, The Crown has become one of the most successful and critically acclaimed series on Netflix and in the history of television.
7) Orange Is The New Black
When Orange Is The New Black premiered in July 2013, viewers were taken on a journey through the hidden depths of a women's minimum-security prison and introduced to its diverse and eccentric residents through the eyes of a bewildered white woman. Over the course of seven seasons, the show garnered critical acclaim and secured a total of 21 nominations at the Emmy Awards, of which four resulted in wins.
In its first season, Orange Is The New Black was nominated for Outstanding Comedy Series, but the next year brought a new rule that classified half-hour shows as comedies and hour-long ones as dramas, forcing the show to switch categories. This made it the first series to be nominated in both categories. Actress Laverne Cox, who played Sophia Burset, earned four nominations for Outstanding Guest Actress, becoming the first transgender person to receive an Emmy nomination in an acting category. The show ultimately took home Emmy Awards for casting and picture editing in 2014, and Uzo Aduba, who played Suzanne "Crazy Eyes" Warren, won Outstanding Guest Actress in 2014 and Outstanding Supporting Actress in 2015.
8) Queer Eye
In 2018, Netflix brought back the reality show Queer Eye, which introduced viewers to a new Fab 5: chef Antoni Porowski, fashion expert Tan France, mental health advocate Karamo Brown, grooming specialist Jonathan Van Ness, and design guru Bobby Berk. This reboot of the popular early 2000s series saw the Fab 5 travel around the United States to help people improve their lives through fashion, food, grooming, design, and emotional support.
Queer Eye's emphasis on inclusivity and diversity has been a defining feature of the reboot, with the Fab 5 spending time uplifting and supporting underrepresented communities, including people of color and the LGBTQ+ community. The show has won the Outstanding Structured Reality Program Emmy every year it has been eligible, a total of five wins. Its success has been attributed to its mix of heartwarming moments, emotional transformations, and relatable stories that connect with audiences around the world.
9) Black Mirror
Black Mirror, the anthology sci-fi series by Netflix, has become a cultural phenomenon due to its ability to present a thought-provoking and often disturbing view of humanity's future, heavily influenced by technological advancements. The show has tackled issues such as social media addiction, artificial intelligence, and the dark side of virtual reality, to name a few.
Due to its unique anthology format, each episode is a self-contained story with its own set of characters and plotlines, enabling Netflix to sweep the Emmy awards with ease. The show has won several awards, including Outstanding Television Movie for three consecutive years, starting with "San Junipero" in 2017, followed by "USS Callister" in 2018, and "Bandersnatch," the interactive episode, in 2019, where viewers got to make choices for the protagonist. The show's exceptional storytelling and thought-provoking themes continue to captivate audiences around the world.
10) Making A Murderer
The true crime documentary series Making A Murderer chronicles the ten-year journey of Steven Avery, a man who was wrongfully convicted of a sexual assault and later exonerated by DNA evidence. Upon his release, Avery began to publicly criticize the corrupt law enforcement officials who had arrested him. However, just two years later, Avery and his nephew Brendan Dassey were arrested for the murder of photographer Teresa Halbach. Avery maintained his innocence and claimed that he was being framed by the same law enforcement officials he had previously accused of wrongdoing. The case was filled with shocking twists and turns, leading viewers on a gripping and emotional journey through the American justice system.
Making A Murderer debuted on Netflix in December 2015 and was an instant sensation, captivating audiences with its compelling storytelling and nuanced exploration of the complexities of the criminal justice system. The series went on to receive six nominations at the 68th Primetime Emmy Awards, winning Outstanding Documentary Series, as well as writing, picture editing, and directing for Nonfiction Programming. The show's success paved the way for a second season, which was released in 2018 and continued to explore the case's ongoing legal battles. Making A Murderer remains one of the most popular and acclaimed true crime documentaries on Netflix, and a must-watch for anyone interested in the intricacies of the American justice system.
Recommended: Top Hindi Dubbed Animes to Watch on Netflix
In conclusion, the 10 award winning TV shows discussed above represent some of the most popular and critically acclaimed series on Netflix. These shows have captivated audiences with their gripping storylines, powerful performances, and stunning production values. From sci-fi dystopias to political dramas, and from heartwarming reality shows to historical retellings, there is truly something for everyone. With so many great options to choose from, it's no wonder that Netflix continues to dominate the streaming landscape and attract new subscribers every day.