Best superhero web series on Hotstar are ruling the streaming charts. The latest and popular web series from the Marvel Cinematic Universe are available to watch online on Hotstar in 2023. Hotstar has a huge catalogue of Marvel movies and web series that have the most engaging storylines. These superhero web series are filled with action and adventure that will surely leave you amazed. So without further wait let's check out the 10 best superhero web series on Hotstar.
10 Best Superhero Web Series on Hotstar
1) Moon Knight
Steven Grant discovers he's been granted the powers of an Egyptian moon god. But he soon finds out that these newfound powers can be both a blessing and a curse to his troubled life. This action adventure is among the must watch superhero web series on Hotstar.
2) Loki
The mercurial villain Loki resumes his role as the God of Mischief in a new series that takes place after the events of Avengers: Endgame. Undoubtedly, this Tom Hiddleston starrer action adventure drama series is one of the best superhero web series on Hotstar. Season 2 is about to release soon.
3) Punisher
After his revenge on those who murdered his family, aimless Marine veteran Frank Castle finds a new meaning in life as a vigilante known as The Punisher. You should definitely have this series on your list of must watch superhero web series on Hotstar.
4) Daredevil
This action crime drama web series stars Charlie Cox who plays the titular character. A blind lawyer by day, vigilante by night. Matt Murdock fights the crime of New York as Daredevil. Comprising 3 seasons with 39 episodes to binge watch, making it the best superhero web series on Hotstar.
5) The Falcon and the Winter Soldier
Following the events after the Avengers: Endgame, Sam Wilson aka Falcon and Bucky Barnes aka Winter Soldier team up in a global adventure that tests their abilities and patience. This 6 episodes series is another one of the best superhero web series on Hotstar to watch online.
6) Hawkeye
This Jeremy Renner and Hailee Steinfeld starrer series is among the best superhero web series on Hotstar. This action crime adventure series is based on the Marvel Comics superhero Hawkeye, revolving around the adventures of Young Avenger named Kate Bishop who took on the role after the original Avenger, Clint Barton decides to retire.
7) Ms Marvel
Kamala is a superhero fan with an imagination particularly when it comes to Captain Marvel feels as if she doesn't fit in at school and sometimes even at home, that is until she gets superpowers like the heroes she admires. Iman Vellani the female lead in this show will be next seen in The Marvels movie co-starring Brie Larson and Teyonah Parris.
8) Wanda Vision
This action comedy drama series, starring Elizabeth Olsen and Paul Bettany is one the most watched web series on Hotstar. The series blends the style of classic sitcoms with the MCU, in which Wanda Maximoff and Vision, the two super-powered human beings living their ideal suburban lives begin to suspect that everything is not as it seems.
9) Jessica Jones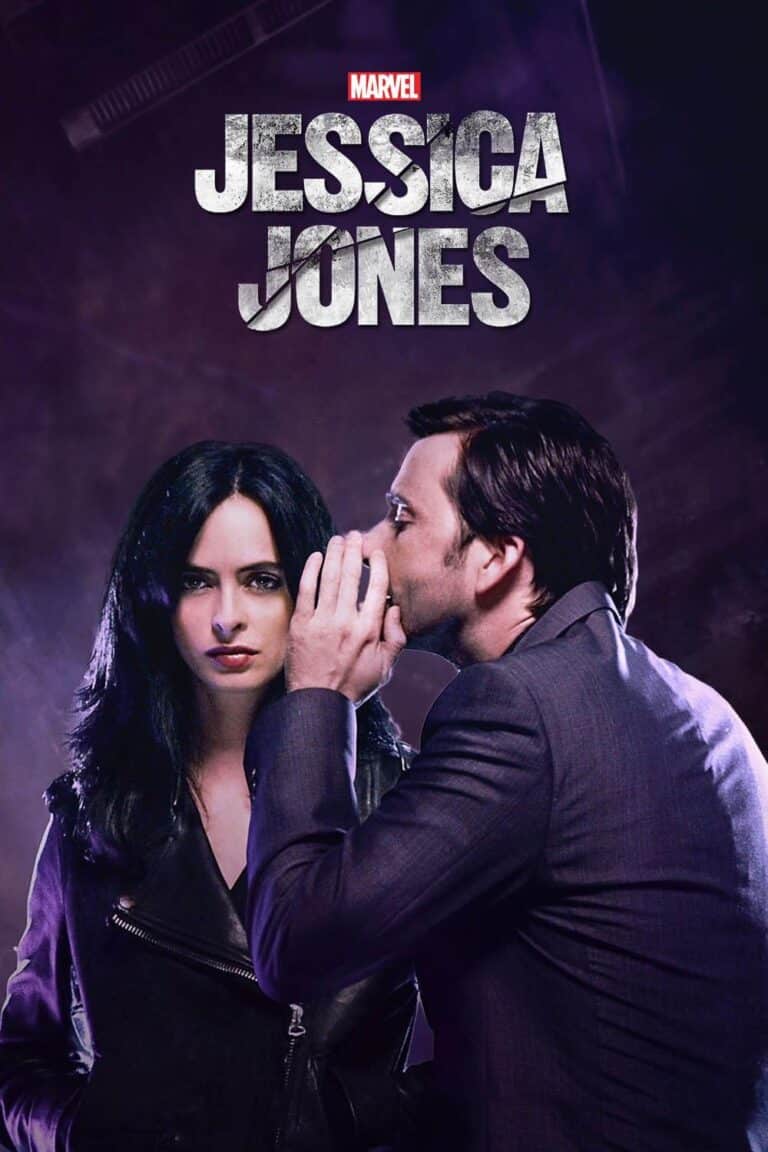 Following the tragic end of her brief superhero career, Jessica Jones tries to rebuild her life as a private investigator, dealing with cases involving people with remarkable abilities in New York City. This is one of the best superhero web series on Hotstar to watch online.
10) Agent Carter
Set in 1946, Peggy Carter is relegated to secretarial duties in the Strategic Scientific Reserve (SSR). When Howard Stark is accused of treason, he secretly recruits Peggy to clear his name with the help of his butler, Edwin Jarvis. This completes our list of best superhero web series on Hotstar in 2023.