The favoured form of entertainment has always been movies. However, once amusement is all but gone and you feel more than rejuvenated, you start to hunger for creativity. Short local films have developed to improve the overall scene even further in this area.
However, finding a decent Indian short film still takes time because so many ambitious producers have a wide range of films. Here is the list of 10 Best Hindi Short Films to Watch Online.
10 Best Hindi Short Films to Watch Online
1. Destiny
Rejection is merely a decision made by another individual based on his preferences; it does not imply that you are unworthy. He merely wants something else. Don't ever take rejection personally because it happens to us too. This is the story of this short film.
Cast: Vikkramm Chandirramani, Bhupendra Jadawat, Kartik Katkar, Monika Panwar.
IMDb Rating: 8/10
Ott platform: MX Player
2. Plus Minus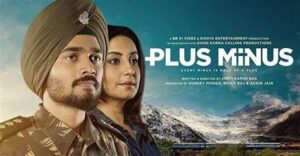 An accidental encounter with a 22-year-old Indian Army Soldier teaches a young woman new lessons about love. It gives her a fresh outlook on life, just as she is about to leave her marital home due to a controlling mother-in-law. Every negative is half a plus, as the movie Plus Minus suggests, and this is a lesson we can all learn from. How incredibly uplifting!
Cast: Divya Dutta, Dimpy, Raj Singh Chaudhary
IMDb Rating: 8.6/10
Ott platform: MX Player
3. Baatein
As they share some of their most terrifying concerns, the unlikely group develops a relationship. They have a few unplanned and awkward conversations that permanently alter their outlook on life.
Cast: Supriya Pilgaonkar, Shivani Raghuvanshi, Adeeb Rais
IMDb Rating: 6.5/10
Ott platform: ZEE5
4. Chutney

This Tisca Chopra-directed short film opens with the straightforward tale of a housewife. But as the narrative goes on, you begin to see her character's nuances. And the conclusion will undoubtedly make you shiver!
Cast: Jyoti Kapur Das, Tisca Chopra, Jyoti Kapur Das, Avneesh Mishra.
IMDb Rating: 7.7/10
Ott platform: MX Player
5. Bombay Mirror
Bombay Mirror is undoubtedly one of the best among the many top Hindi short films because of its superb take on the unpredictable nature of human nature and jab at fanaticism.
The seemingly agnostic main character enters a barbershop to get trimmed up for an interview, but he leaves looking like a completely different person. After a chance encounter outside, our hero quickly becomes the symbol of the group's pride.
Cast: Sachiin Joshi, Prakash Raj, Vimala Raman, Mukesh Agrohari
IMDb Rating: 5.0
Ott platform: Youtube
6. Interior Cafe Night
If nothing else, Interior Cafe Night must rank among the best Hindi short movies for its relatability to everyday life. Before attempting to maintain a long-distance relationship, two loves meet for the final time, and both are overcome with the worst-case scenario.
The worry of what might happen if their loved one finds happiness in someone else prevents sensible yet vulnerable people from finding peace in their hearts.
Cast: Shernaz Patel, Naseeruddin Shah, Shweta Basu Prasad, Naveen Kasturia
IMDb Rating: 7.6
Ott platform: Airtel Xstream
7. That Day After Everyday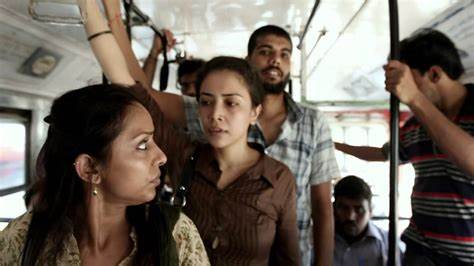 Directed by Anurag Kashyap, it is one of the best Hindi short films and deals with the problem of eve teasing. The movie is a stunner in that it gives a twist when you least expect it and centres on three relatively timid women who are routinely the targets of roadside bullies. You get the hint: Anurag Kashyap and some action scenes!
Cast: Radhika Apte, Mahesh Balraj, Sandhya Mridul, Alok Pandey
IMDb Rating: 7.4
Ott platform: Netflix
8. Anukul
Anukul, starring Saurabh Shukla and Parambrata Chatterjee, takes us to the artificial intelligence world of the future when a machine begins to question society's norms. The "piece of metal with a heart of ice" emerges as a futuristically compelling short film that is a must-watch with the necessary "rights" and "opinions."
Cast: Saurabh Shukla, Kharaj Mukherjee
IMDb Rating: 7.6
Ott platform: Prime Video
9. Juice
The gender discrepancy typical of a middle-class background is demonstrated in the movie Juice. Mr Singh and his wife Manju host a gathering at their home. Manju and the other women are seen making every effort to keep the party going as the guys are busy having a wonderful time.
Cast: Shefali Shah, Manish Chaudhari, Kiran Khoje
IMDb Rating: 8.5
Ott platform: Netflix
10. Kheer
One of the best Hindi short films, Kheer, is a beautiful look at how relationships develop when life takes its own path. The deepest secrets and strangest conversations are undoubtedly shared as friendships get stronger and relationships become more at ease. The movie looks at how the meaning of friendship evolves over the course of a lifetime.
Cast: Abhimanyu Chawla, Stuti Dixit, Anupam Kher
IMDb Rating: 6.2
Ott platform: MX Player