Varisu Review: Thalaptahy Vijay's stardom is the biggest power of this film; that brings nothing new to the table. The film has a concept that has been used many a time in the South film industry. The pale story does not do justice to the exceptional acting by Thalapathy Vijay.
Varisu Review Rating: 3/5
Varisu Cast: Thalapathy Vijay, Rashmika Mandanna, R Sarathkumar, Prabhu, Prakash Raj, Shaam, Srikanth, Khushbu, Yogi Babu, Jayasudha, Sangeetha Krish, Samyuktha Shanmughanathan, Nandini Rai, Ganesh Venkatraman, Sriman, VTV Ganesan, John Vijay, Bharath Reddy, Sanjana and others.
Varisu Director: Vamshi Paidipally
Varisu Story: The plot revolves around Rajendran (Sarath Kumar), a business tycoon who pits his own sons against each other to find the right successor for him. While the first and second sons, Jai (Srikanth) and Ajay (Shaam), want to be chairman and follow their father's whims and fancies, the third son, Vijay (Vijay), disagrees with his father's methods and chooses to stay away. And just as Rajendran realises he is running out of time, he sees his sons for who they truly are and chooses Vijay as his successor, which causes the other two to go on the offensive and, worse, join forces with his bitter rival Jayaprakash (Prakash Raj). Can Vijay demonstrate himself to be the worthy Varisu?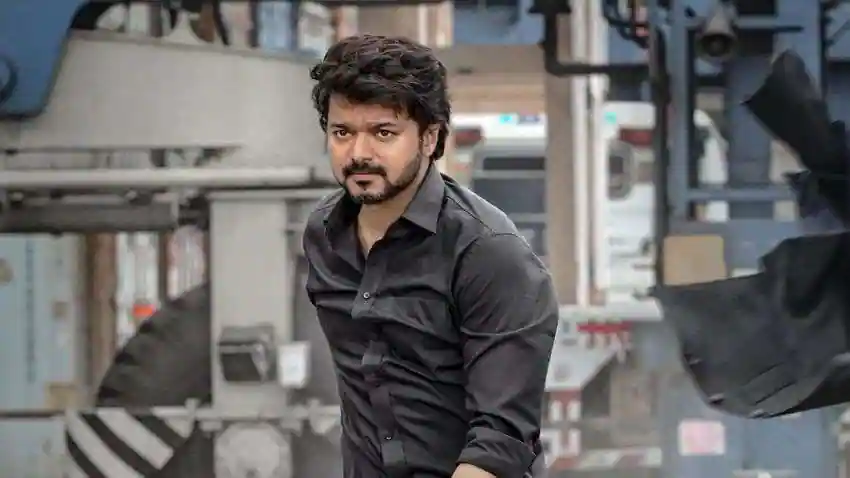 Varisu Review
Director Vamshi weaves a fairly engaging take of sons and fathers, warring brothers, jealous rivals, an affectionate mother, light-hearted romance, peppy songs, and heavy-duty heroic moments against the backdrop of a cutthroat corporate world. All of this is propelled by Vijay's sparkling star turn, which elevates ordinary moments into entertaining episodes.
Varisu, in one instance, Thee Thalapathy song, ceases to be a film and becomes a Vijay showreel. The editing becomes gaudy, resulting in a collage of Vijay's slo-mo videos that looks like a YouTube fan tribute video. In another case, the film completely devolves into a subplot about rescuing a girl from human trafficking, and it frequently becomes a meta-comedy.
Songs and fights arrive without a hitch exactly where you expect them to. But everything that is supposed to be shocking works because it is done with conviction. It's ridiculous, stupid, and illogical… but it's entertaining.
Varisu is predictable from the start, but the mere presence of Vijay works in its favour. After primarily working in action films in recent years, it was refreshing to see Vijay have fun in a straight-up family film. This is a film that makes extensive use of Vijay's comedic side, and it works like magic. It's a natural performance that will appeal to even non-Vijay fans. Every time predictability sets in, Vijay appears to distract and entertain with his pitch-perfect portrayal of a son who becomes the family's saviour. Aside from Vijay, there isn't a single factor contributing to Varisu's success. Nonetheless, it's a film you'll enjoy taking your family to see.