OTT Releases in June 2023: With a diverse array of web series and movies hitting the digital platforms, viewers will have a plethora of options to choose from. Popular streaming services like Netflix, ZEE5, DisneyPlus Hotstar, Amazon Prime Video, SonyLIV, and others are all set to release an exciting lineup of new content in June 2023.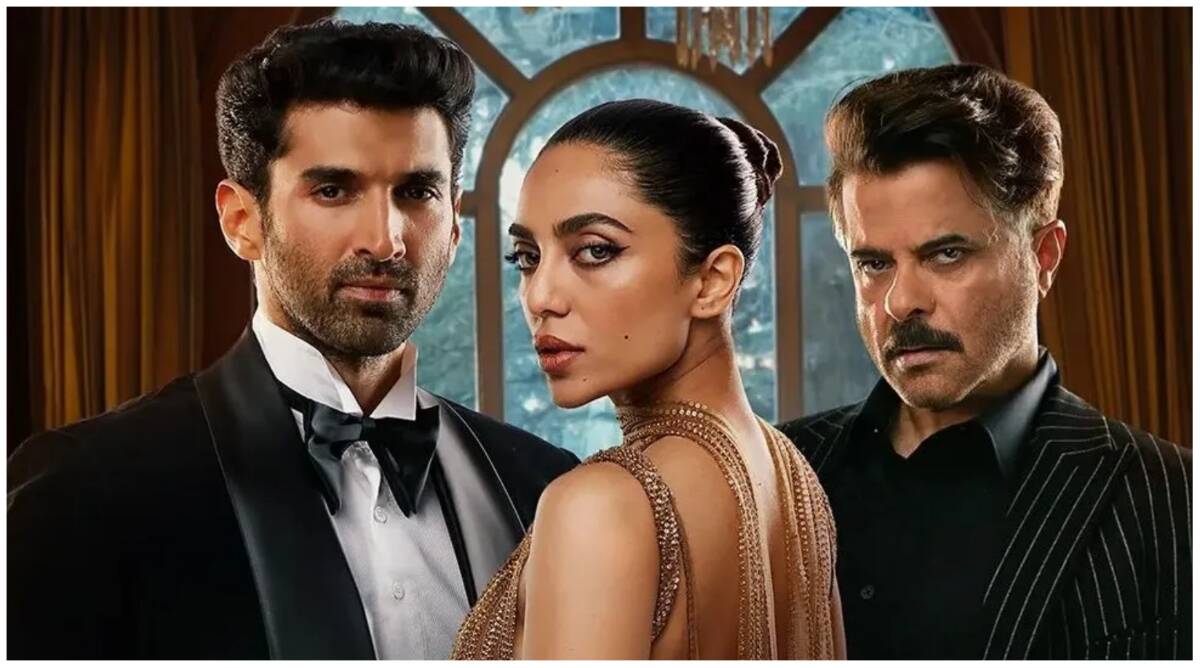 In the upcoming month of June, binge-watchers can look forward to a range of captivating content across various OTT platforms. From the highly anticipated web series like Asur 2 to the action oriented movie like Extraction 2, there is something for everyone to enjoy.
Here is the list of upcoming OTT releases in June 2023:
The highly anticipated season two of the critically acclaimed crime thriller series Asur has arrived. Barun Sobti, Arshad Warsi, Amey Wagh, and Riddhi Dogra return to portray their characters from the first season. The web series delves into the narrative of a serial killer who operates amidst the backdrop of myths and religion. Season one concluded with a suspenseful cliffhanger, leaving viewers wondering about the fate of the elusive killer and the chilling games that transpired.
OTT Platform: Jio Cinema
Director: Oni Sen
Genre: Mystery Thriller
Release Date: June 1, 2023
The crime drama Scoop explores the hasty judgment prevalent in society, as it follows the journey of crime reporter Karishma Tanna as Jagruti Pathak, who becomes entangled in the complex web of the police, the underworld, and the media. Inspired by real events this web series depicts how she was falsely implicated by the police and investigating agencies for allegedly conspiring in the murder of fellow crime reporter Jyotirmoy Dey, citing professional rivalry.
OTT Platform: Netflix
Genre: Crime Drama
Director: Hansal Mehta
Release Date: June 2, 2023
3) A Beautiful Life
The plot of A Beautiful Life movie revolves around a talented young fisherman who possesses a hidden musical gift. When a music producer uncovers his talent, he faces a life-altering decision of whether to embrace fame and love. Starring Christopher, Inga Ibsdotter Lilleaas, and Christine Albeck Børge, this story follows a middle-class young man with an extraordinary voice who catches the attention of a music manager. As he embarks on a journey filled with challenges and fierce competition, the question remains: Can he achieve success in his chosen career path?
OTT Platform: Netflix
Director: Mehdi Avaz
Genre: Drama
Release Date: June 1, 2023
The story of the upcoming web series School Of Lies revolves around the disappearance of a young schoolboy and the subsequent efforts made by the school and the police to locate him. The story takes place in RISE, a boarding school, where the vanishing of 12-year-old Shakti sets off a chain of events that unravels the school's concealed secrets. The series showcases Nimrat Kaur in the role of a school counselor who engages with the students in an attempt to unravel the mystery surrounding the boy's vanishing.
OTT Platform: DisneyPlus Hotstar
Director: Avinash Arun
Genre: Mystery Thriller
Release Date: June 2, 2023
Also Read: 7 Thrillers like Asur to watch on OTT
The Bengali thriller movie, Hatyapuri is set to release on ZEE5's OTT platform. It features a talented cast including Indraneil Sengupta, Abhijit Guha, Paran Bandyopadhyay, Supriyo Dutta, and more. The official synopsis of the movie describes the renowned investigator Pradosh Chandra Mitter, also known as Feluda, taking a vacation to the coastal city of Puri. However, their peaceful trip takes a dark turn as a mysterious murder occurs, compelling Feluda and his team to embark on a thrilling journey to unravel the truth behind the crime.
OTT Platform: ZEE5
Director: Sandip Ray
Genre: Adventure Drama
Release Date: June 2, 2023
6) Manifest: Season 4 – Part 2
Manifest has been renewed by Netflix for the last season. The series revolves around a group of passengers who find themselves on a turbulent flight, Montego Air 828, traveling from Jamaica to New York City. However, upon landing, they discover that more than five years have elapsed, and they possess a unique gift of foreseeing future events through glimpses. The series delves into their intertwined destinies and explores the mysteries surrounding their newfound abilities.
OTT Platform: Netflix
Director: Melissa Roxburgh
Genre: Supernatural Drama
Release Date: June 2, 2023
Starring Vikrant Massey, Vijay Sethupathi, Ranvir Shorey, Sachin Khedekar, Tanya Maniktala, and Sanjay Mishra, Mumbaikar is an action thriller movie that serves as a remake of the highly successful Tamil movie Maanagaram. The story revolves around the aftermath of an unintended kidnapping, triggering a series of chaotic and confusing events. The movie takes audiences on a gripping journey through the city of Mumbai as the characters navigate through this tense and unpredictable situation.
OTT Platform: Jio Cinema
Directed by: Santosh Sivan
Genre: Action Thriller
Release Date: June 2, 2023
8) Vishwak
Vishwak is the story of a wealthy NRI who prioritizes the development of other nations over his own. His actions result in unemployment and poverty in India. The story of movie explores whether NRI will remain indifferent to the plight of his own country or undergo a transformation that rekindles his sense of responsibility towards his nation.
OTT Platform: ZEE5
Directed by: Venu Mulkala
Genre: Drama
Release Date: June 2, 2023
Also Read: 7 Upcoming OTT to Look Forward to in June
The story of Ramabanam movie revolves around the reunion of two estranged brothers who were separated by a childhood disagreement. After a gap of 14 years, they finally come face to face again, but both harbor hidden truths that they are reluctant to reveal to each other. The narrative explores the complexities and secrets that unfold as their paths cross once more.
OTT Platform: SonyLIV
Directed by: Sriwass
Genre: Adevnture Drama
Release Date: June 3, 2023
10) Never Have I Ever: Season 4
The highly anticipated fourth season of the Netflix series Never Have I Ever is set to premiere on 8th June, 2023. The series revolves around Devi, a first-generation Indian-American teenager, who navigates the challenges of coping with her father's passing. Devi, a bright student, finds herself infatuated with the popular Paxton, leading to a series of unexpected events and dramatic moments. This season promises plenty of surprises as Devi and her rival Benjamin Gross explore new theories and embark on unique experiences.
OTT Platform: Netflix
Director: Mindy Kaling and Lang Fisher
Genre: Comedy Drama
Release Date: June 8, 2023
Prepare yourself for an adrenaline-fueled cinematic experience as a resolute father defies all obstacles to rescue his child from the grips of the underworld. Helmed by acclaimed director Ali Abbas Zafar and starring Shahid Kapoor this upcoming action thriller movie delivers a gripping narrative in the Hindi language. Inspired by the 2011 French movie Sleepless Nights, this remake is set to hit the screens on 9th June 2023, exclusively on Jio Cinema. Get ready to be enthralled by the intense action and suspense of this highly anticipated release.
OTT Platform: Jio Cinema
Director: Ali Abbas Zafar
Genre: Action Thriller
Release Date: June 9, 2023
After a long-awaited three-year period, the highly anticipated action thriller movie featuring Chris Hemsworth is finally hitting the OTT platform. This captivating movie revolves around the character Tyler Rake, who embarks on a perilous mission to rescue a gangster's family from a high-security prison. Fans will remember Rake's previous journey in the beloved franchise, where he was seen undertaking a daring mission in Dhaka alongside the talented Randeep Hooda. Prepare to be enthralled by the heart-pounding action and gripping storyline of this long-awaited cinematic adventure.
OTT Platform: Netflix
Director: Sam Hargrave
Genre: Action Thriller
Release Date: June 16, 2023
Also Read: OTT Releases this week: Asur 2, Mumbaikar and more
13) Secret Invasion
Secret Invasion follows the challenging journey of Fury and Talos as they strive to put an end to the Skrulls' takeover of the Marvel Universe's most crucial elements. This highly anticipated series, directed by Ali Selim, features a stellar cast including Emilia Clarke, Olivia Colman, Samuel L. Jackson, Cobie Smulders, and Christopher McDonald. Prepare for an epic tale of bravery and determination as these characters make courageous efforts to reclaim what has been seized. The series promises to captivate audiences with its thrilling storyline and exceptional performances.
OTT Platform: DisneyPlus Hotstar
Director: Ali Selim
Genre: Action
Release Date: June 21, 2023
14) The Perfect Find
This romantic movie, based on a novel by Tia Williams, marks the directorial debut of Numa Perrier. Starring Gabrielle Union and Aisha Hinds in key roles, the story revolves around Jenna, whose professional life takes a hit when she faces a high-profile termination. However, her path crosses with a charismatic and considerably younger colleague—the son of her boss. Will love conquer all in this heartwarming tale? Discover all the answers by watching this movie exclusively on Netflix.
OTT Platform: Netflix
Director: Numa Perrier
Genre: Romantic Drama
Release Date: June 23, 2023
15) The Witcher: Season 3
The upcoming season of The Witcher will continue the journey of Geralt of Rivia, a lone monster hunter striving to find his footing in a world where human behavior can be more monstrous than the creatures he encounters. As anticipation builds for the third season, fans eagerly speculate on what exciting twists and turns the storyline may hold.
OTT Platform: Netflix
Director: Tomasz Bagiński
Genre: Fantasy Drama
Release Date: June 29, 2023
Following the tremendous success of the first part, the series has been ready for the second part. In addition to the charismatic Aditya Roy Kapoor, the cast includes renowned actors such as Anil Kapoor, Sobhita Dhulipala, Tillotama Shome, Saswata Chatterjee, and more. The storyline revolves around a former Army officer's mission to infiltrate the inner circle of an arms dealer.
OTT Platform: DisneyPlus Hotstar
Director: Susanne Bier
Genre: Spy Thriller
Release Date: June 30, 2023
Also Read: 10 Bollywood Movies with Mind-Blowing Plot Twists!
17) Jack Ryan: Season 4
In the fourth season of Jack Ryan, story will continue to follow the journey of the promising CIA analyst, Jack Ryan, as he embarks on perilous field assignments. The show keeps us guessing whether he will overcome the challenges or succumb to them. To uncover the answers, tune in and watch the series.
OTT Platform: Amazon Prime Video
Director: John Krasinski
Genre: Fantasy Drama
Release Date: June 30, 2023