In recent years, the streaming industry has seen a rapid increase in popularity, with numerous platforms offering a variety of content to suit all tastes. Among these platforms, Disney+ Hotstar has emerged as a fan favorite, offering a plethora of options for viewers of all ages. With an extensive collection of movies and web series, Disney+ Hotstar has become the go-to platform for entertainment in 2023. In this article, we will be discussing the 15 best movies and web series to watch on Disney+ Hotstar, ranging from action-packed blockbusters to heartwarming family dramas. So grab some popcorn, settle in, and get ready to explore the best of what Disney+ Hotstar has to offer in 2023.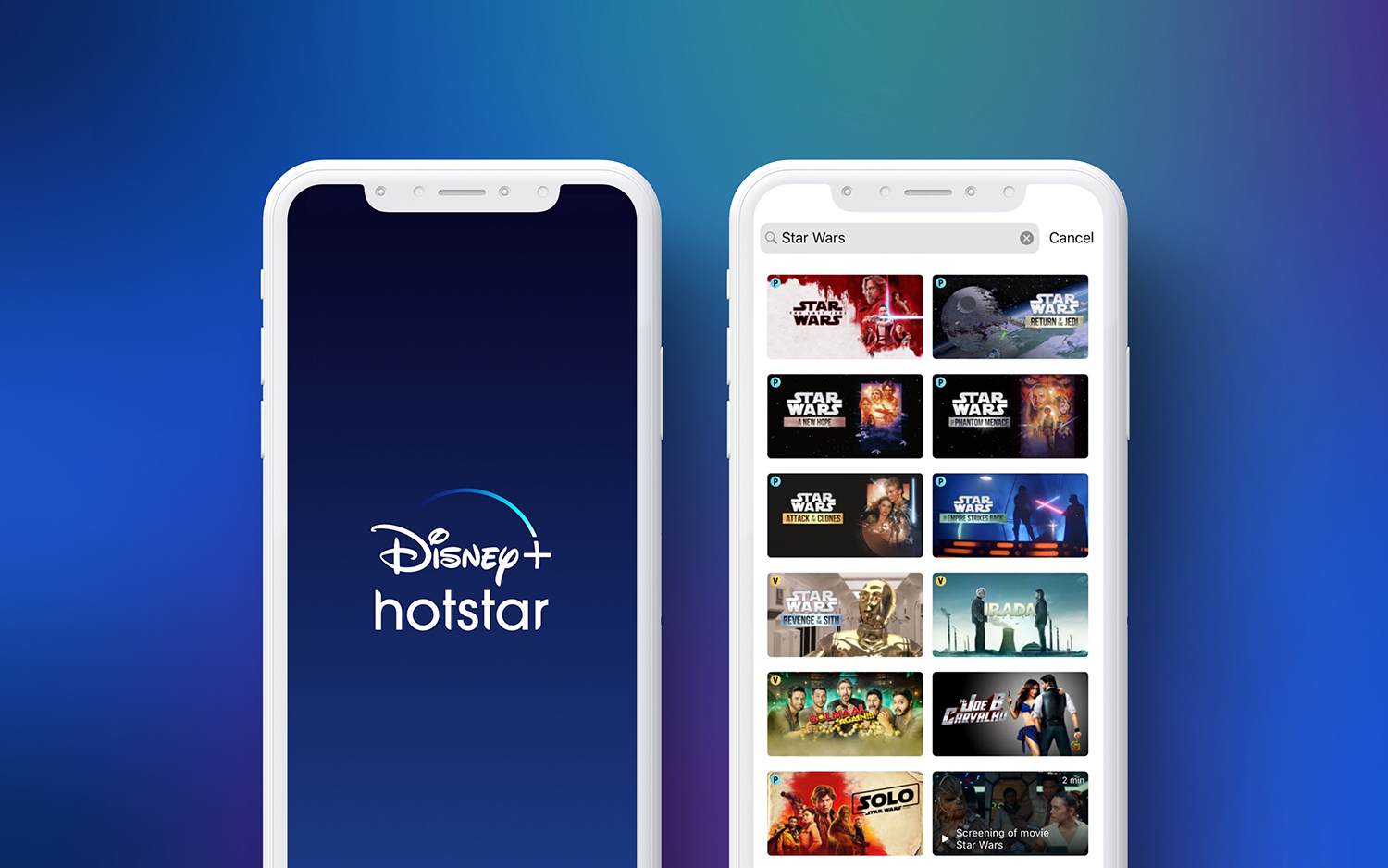 1. Special Ops
A must-watch Indian thriller web series on Disney+ Hotstar that revolves around a RAW agent, played by Kay Kay Menon, who suspects that a series of terror attacks were executed by a single terrorist. Despite an official investigation for his use of government funds, Menon chooses and trains a team of special operatives to bring down the mastermind behind some of the most significant terrorist attacks in India and globally. Although the eight-part series is a bit stretched, Menon's performance keeps the viewers hooked, making it an overall fulfilling watch. The Special Ops is without a doubt is one of the best web series to watch on Disney+ Hotstar in 2023.
2. Human
Shefali Shah stars as the protagonist in this must-watch epic thriller Human, a successful neurosurgeon who owns one of Bhopal's most esteemed hospitals. However, she also secretly conducts illegal drug trials on vulnerable and desperate individuals in the pursuit of developing the next big profitable drug. While she eagerly awaits the chance to use the drug herself, saving lives becomes a secondary priority. Alongside Shah, Kirti Kulhari, Indraneil Sengupta, Aditya Srivastav, and several other notable actors are also featured in the series. Thus, Human is a top web series available on Disney+ Hotstar that you can binge watch in 2023.
3. A Death in Texas: Candy
This gripping and unsettling story delves into the life of Candy Montgomery, a Texas homemaker played by Jessica Biel, known for her role in The Sinner, who used an axe to strike her friend and neighbor Betty Gore, played by Melanie Lynskey, a shocking 41 times. The series provides an insightful and eye-opening exploration of the complexities of the human psyche and the lengths to which it can go. A Death in Texas: Candy is one of the must-watch crime thriller movies to watch on Disney+ Hotstar in 2023.
4. Prison Break
One of the top-rated web series on Disney+ Hotstar is Prison Break that you can stream in 2023. The premise is straightforward: an engineer voluntarily incarcerates himself in the prison he designed to help exonerate his falsely accused brother. The series may have a slow start, but this is necessary to establish the characters. As the show advances, the plot becomes increasingly captivating and highlights the real-life challenges that inmates encounter behind bars. Prison Break is a well-crafted and compelling show that should not be missed and therefore it is one of the best web series to watch in 2023.
5. What If
What If…? is a web series that features incredible concepts and ideas that are hard to fathom why the creators chose to animate it. It explores the multiverse of Marvel and answers many anticipated "what if" scenarios. The show is engrossing and will keep you engaged until the very end, leaving you eagerly awaiting the next season. The first season of What If is a must-watch for those who are looking for the best animated web series to watch on Disney+ Hotstar in 2023.
6. The Great Indian Murder
If you're in the mood for a thrilling murder mystery featuring a talented cast, look no further than The Great Indian Murder on Disney+ Hotstar. This gripping nine episode series revolves around the murder of a high-profile industrialist and the son of a powerful politician. As the cops investigate multiple suspects, the complex storyline is filled with twists and turns that keep you guessing until the very end. Along the way, you'll discover the backstories of the central characters and their hidden motives, all while the investigators have their own secret agendas. This is on the greatest murder mystery web series to watch on Disney+ Hotstar in 2023.
7. Grahan
This Indian web series available on Disney+ Hotstar weaves its storyline between two distinct timelines. One is set in 1984 and showcases a forbidden love story amidst the infamous anti-Sikh riots, while the other is set in 2016, where IPS officer Amrita Singh is tasked with investigating the tragedy. Along the way, she discovers that her own past is strongly tied to the case, and solving it would mean putting her own father behind bars. While the show's narrative is intriguing, it can feel a bit rushed, and it attempts to tug at the audience emotions without being overly sentimental. Nonetheless, it remains one of the most engaging web series to watch on Disney+ Hotstar in 2023.
8. Ratsasan
Ratsasan is a Tamil crime thriller film featuring Vishnu Vishal and Amala Paul in prominent roles. Vishnu plays Arun, a budding filmmaker who takes up a job as a police officer after his father's death. Arun faces a twisted case that requires him to use his storytelling skills to solve the crime. Ratsasan is an engaging crime thriller movie to watch on Disney+ Hotstar in 2023. There is also an official Hindi remake of this movie named Cuttputli and is available to stream on Disney+ Hotstar.
9. Home Shanti
Home Shanti on Disney+ Hotstar is a heartwarming family drama that follows the Joshis, a middle-class family from Dehradun, as they embark on the journey of building their dream home. With six half-hour episodes, the show is a light and easy watch that is perfect for a family night in. Fans of Gullak on Sony Liv will appreciate the show's charm and relatable characters, even if the humor doesn't always hit the mark. Featuring talented veteran actors such as Supriya Pathak and Manoj Pahwa, Home Shanti is definitely worth checking out that you can watch on Disney+ Hotstar in 2023.
10. Masoom
Masoom, a Hindi web series on Disney+ Hotstar, is a thrilling adaptation of the Irish series, Blood. Boman Irani, in his web series debut, plays a widower who operates a nursing home in a village. The plot revolves around his youngest daughter, who comes back home after many years to seek justice for her deceased mother. However, her investigation leads her to unravel secrets that could jeopardize her relationship with the entire family. With only six episodes, Masoom is a fast-paced and intriguing series to watch on Disney+ Hotstar in 2023.
11. Loki
Loki is one of the most loved TV series of the Marvel Phase 4, stands out as a remarkable work. The series takes off right from where Loki escapes the Avengers tower in The Avengers and proceeds to illustrate the course of events he experiences. After stealing the Tesseract in Avengers: Endgame (2019), a variant of Loki is taken to the Time Variance Authority, an organization responsible for monitoring the timeline, which exists beyond time and space. The storyline is exceptionally well-crafted and is the most exciting web series to watch on Disney+ Hotstar in 2023.‍
12. Euphoria
Euphoria is a contemporary high school drama that follows the life of Rue, portrayed by Zendaya, who battles anxiety and depression and turns to drugs for solace. The show delves into themes of young love, drug addiction, criminal behavior, and their consequences. The writing is exceptional and the music is breathtaking, making it a complete experience. The young actors give remarkable performances that are sure to cement their place as the future of acting. With its edgy style, Euphoria is a must-watch series to watch on Disney+ Hotstar in 2023.
13. Doctor Strange in the Multiverse of Madness
Doctor Strange in the Multiverse of Madness takes the superhero concept to another level. The sequel to the 2016 blockbuster movie features Benedict Cumberbatch reprising his role as Doctor Strange, who must now navigate the multiverse where multiple versions of himself pose a threat to the universe. Directed by Sam Raimi, the movie promises to be an exciting and action-packed adventure that is sure to keep viewers on the edge of their seats. This is a must-watch movie on Disney+ Hotstar in 2023.
14. Moon Knight
Moon Knight has emerged as one of the most captivating characters with a well-crafted plot in the Marvel Cinematic Universe. Despite initial doubts about an Egyptian hero, the story has been so expertly written that it has become one of the standout heroes of Marvel Phase 4. Oscar Isaac delivers a brilliant performance that is truly a sight to behold, cementing his position as one of the greatest actors of our time. This is definitely a must-watch web series to watch on Disney+ Hotstar in 2023.
15. Escaype Live
Escaype Live is a series that offers a raw depiction of reality shows, revealing the consequences of allowing unsupervised children to play mobile games and exposing the dark side of people's obsession with fame and materialism. The series delves into the issue of consent and how it can be manipulated by those in positions of power. With a unique and thought-provoking storyline, Escaype Live is a must-see web series to watch on Disney+ Hotstar.
In conclusion, Disney+ Hotstar is a top-rated streaming platform that has earned its place among the best in the industry. From the edge-of-your-seat action thrillers to heartwarming family dramas, Disney+ Hotstar has something for everyone. So, whether you're looking for a quick escape or a long weekend binge-watch, grab some popcorn and settle in for an unforgettable viewing experience with the 15 best movies and web series on Disney+ Hotstar in 2023.