Zwigato is an upcoming Hindi movie featuring the comedian Kapil Sharma in the lead. The film's name is derived from the food delivery apps like Zomato and Swiggy. Kapil Sharma plays the role of a food delivery agent in Zwigato. Here we have covered everything you need to know about Zwigato movie release date, cast, story, trailer, OTT platform and more.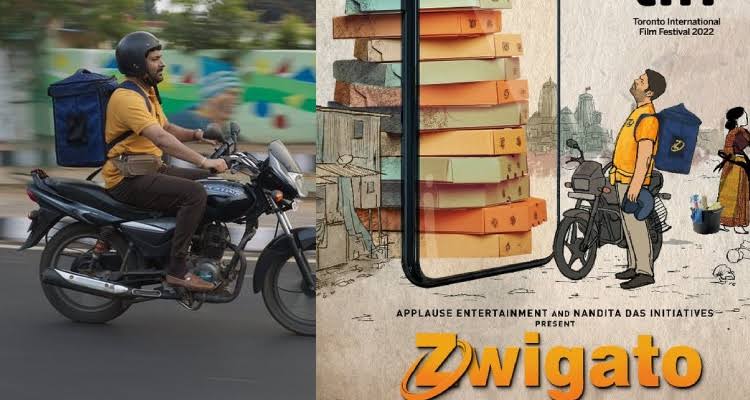 Zwigato Release Date
Zwigato will release in the theatres on 17th March 2023. The film has already premiered at various international film festivals. It has received positive reviews all around the globe and you can expect the film to receive positive feedback from the public when it releases in the theatres in India.
Zwigato Cast
Comedian Kapil Sharma plays the role of Manas, a food delivery agent in Zwigato. Rock On fame Shahana Goswami plays Pratima the wife of Manas in the movie. Tushar Acharya is playing the role of Raghu in the film.
Kishore Kumar Swain, B M Baisali, Neelambari Bhattacharya, Jaya Biswas, Yuvika Brahma, Monalisa Bal and Zishan Ali are the other cast members who play vital roles in Zwigato.
Zwigato Story
Zwigato follows the struggles and daily life of food delivery agents in India via the character of Manas which is being portrayed by Kapil Sharma. The film takes a deep dive into the lives of food delivery agents in India.
Zwigato OTT Release Date and Platform
The OTT release date and platform of Zwigato is now known yet. However, one can expect the film to drop on an OTT platform in the month of April in 2023. Currently, Netflix and Disney+ Hotstar are two of the OTT platforms that are most likely to acquire the rights of Zwigato.
Zwigato is directed by Nandita Das who also serves as one of the producers of the film. It is a low budget film and the box office collection of this movie is expected to be around Rs 2-3 Crores during its lifetime.