Tiger 3, released in 2023, is an Indian action thriller directed by Maneesh Sharma and produced by Aditya Chopra for Yash Raj Films. The movie features Salman Khan, Katrina Kaif, and Emraan Hashmi and serves as a sequel to the 2017 film "Tiger Zinda Hai." Positioned as the fifth installment in the YRF Spy Universe, the narrative unfolds post the events of "War" (2019) and "Pathaan" (2023). Here we have covered everything you need to know about the day 9 box office collection of Tiger 3 and its budget.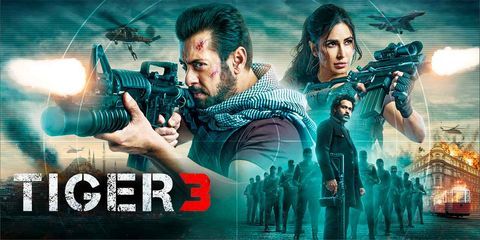 Tiger 3 Box Office Collection Day 9 and Budget
Tiger 3 is expected to earn around Rs 21 Crore at the box office on day 9. The film is made on a huge budget of Rs 300 Crore.
In Tiger 3, Tiger receives a mission to go to Russia and rescue Jibran Shaikh. During the mission, he discovers that Zoya has been assigned to assassinate Shaikh. After successfully saving Shaikh, Tiger confronts Zoya, who discloses that Aatish Rehman, a former ISI agent, coerced her into the mission by holding Junior hostage.
Also read: Tiger 3 Box Office Collection Day 8 and Budget
Aatish compels Tiger and Zoya into another mission in Istanbul, leading to both being wrongly accused as traitors by their respective nations. In response, Tiger and Zoya embark on a perilous journey to seek revenge against Aatish and prevent his plot to harm Pakistan, aiming to safeguard India's interests.