Kangana Ranaut celebrates her 35th Birthday today, and we're here to celebrate her best work in movies. Kangana Ranaut has always managed to captivate people's hearts with her acting abilities, narrative choices, and bold demeanor.
She has an uncanny ability to internalize the characters she plays, no matter how ridiculous they are. She also effectively expresses her characters' power and fragility.
Kangana Ranaut has always chosen her roles well, and she has just reached a point where roles have been written specifically for her. Aside from performing, she has also dabbled in writing and directing. She is truly someone who does not believe in conformity and can be regarded to have effectively infiltrated Bollywood's male stronghold.
On her birthday, Flickonclick has compiled a list of the 8 best Kangana Ranaut movies, in which she astonished audiences with her acting.
Queen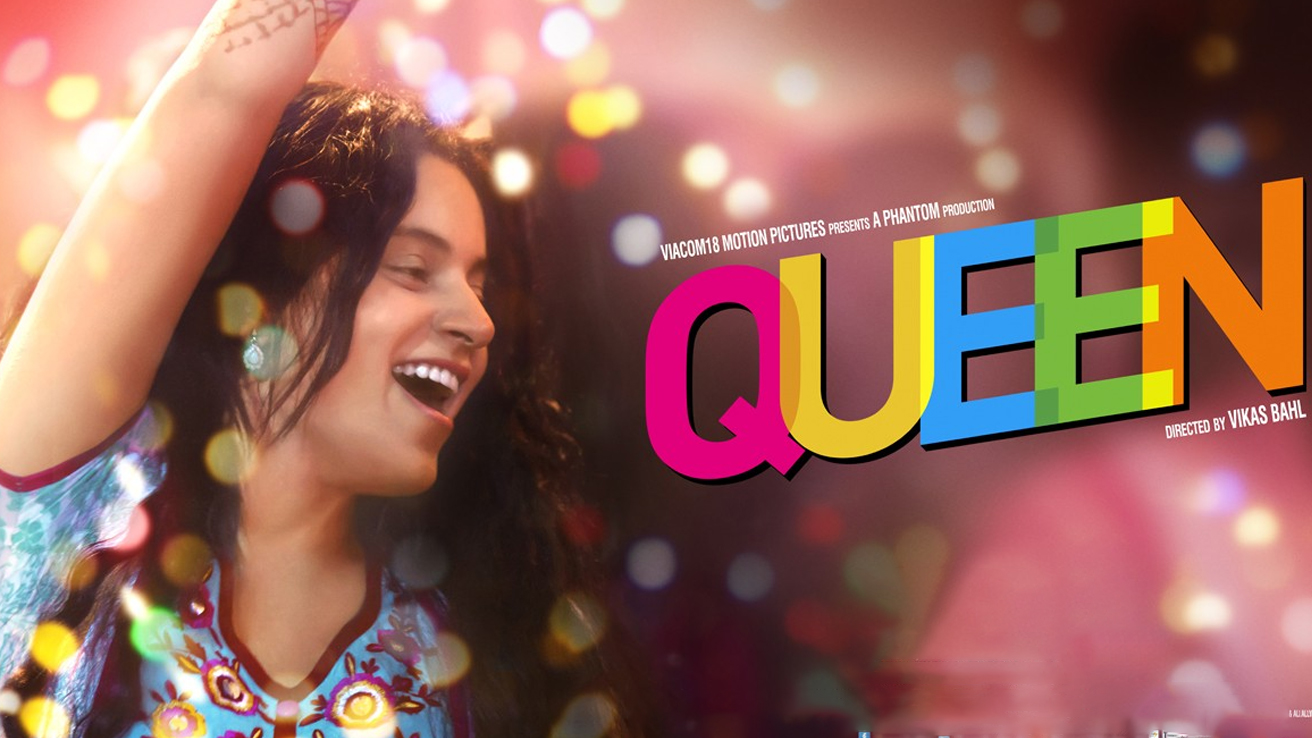 Kangana Ranaut's career was transformed by Vikas Bahl's directorial 'Queen.' The picture made her viewers popular and helped them appreciate her for the job she brings to the forefront. 'Queen,' which was released in 2014. It is about Rani Mehra (Kangana), who chooses to go on her vacation alone after her husband Vijay Dhingra (Rajkummar Rao) breaks their wedding just a day ahead of their special day.
Kangana's portrayal serves as a source of inspiration for young women who are hesitant to live an independent life in a male-dominated culture. 'Queen' assisted her in winning her 2nd National Award.
Tanu weds Manu
Kangana portrayed Tanu, a headstrong, talkative girl who refused Manu, an NRI doctor portrayed by R. Madhvan. Life, however, had other ideas for both of them, as they reunited again at a friend's marriage. Tanu fell for Manu because of his innocence and generosity, although her lover Raja, a powerful guy, is clueless.
However, in the end, Manu bravely stood up for Tanu and himself despite Raja without considering the long-term ramifications, and the couple married.
Manikarnika
Kangana got behind the camera in 2019 with 'Manikarnika: The Queen of Jhansi. She and Radha Krishna Jagarlamudi co-directed numerous scenes in the period epic.
Manikarnika: The Queen Of Jhansi' was a movie released to honor Rani Laxmibai of Jhansi's bravery. Kangana Ranaut portrays the film's title character. She won the second National Award for her performance in the historical drama.
Pangaa
It would be a sin not to mention Pangaa when discussing Kangana's perfect performance. The movie, which was released in 2020, was about a former Kabbadi player, played by Kangana, who is attempting to make a return in the game.
The movie is produced by Ashwiny Iyer Tiwary and stars Richa Chadha, Neena Gupta, Jassie Gill, and Pankaj Tripathi in prominent parts. Hence, the movie honors the many hours of effort that women put in for their families while also encouraging them to never give up on their aspirations and to take that second opportunity.
Fashion
Thanks to director Madhur Bhandarkar for casting Kangana is one of her most striking parts. Even though Priyanka Chopra portrayed the lead part in Fashion.
Kangana managed to catch viewers' attention with her excellent performance as a disturbed model. Kangana will always remember the popular film as the catalyst for her winning streak at the National Awards.
Thalaivi
The plot is based on the true story of J. Jayalalithaa, the ex-chief minister of Tamil Tamil Nadu, India. Kangana Ranaut plays CM Jayalalithaa in the movie, which recounts her path as a strong leader.
Many people know Thalaivi as a great politician, but the narrative goes into detail about her early career in movies, theatres, and choreography. The film follows Jayalalithaa's journey from being a starlet to serving the poor and becoming the best leader of all eras.
Simran
Simran, a beautiful divorcee who resides with her family, develops a gambling addiction. She makes far less than she loses when she works in a housekeeping department.
She starts to steal to pay off her obligations, but she soon develops a craving for robbing banks. However, following her most recent heist, she gives up to the authorities and, happily, is let off the hook due to her excellent behavior.
Gangster
Kangana Ranaut portrayed Simran, an intoxicated girl who finds love with a mobster portrayed by Shiney Ahuja. When he leaves for work, she meets Akash, a musician played by Emraan Hashmi who is a cop in disguise. As she becomes more reliant on Akash, he intends to have her boyfriend jailed.
The film contains aspects of love, passion, emotions, and betrayal, as well as some of the best music ever composed. Moreover, Kangana Ranaut's debut performance was lauded, as were Mahesh Bhatt's Gangster's plot and music.
Read More: Best Movies featuring everyone's favourite Vaani Kapoor