Thanksgiving 2022 is going to be celebrated on 24th November 2022. This year the festival is extra special cause people can finally meet and greet each other after almost two years due to the effects of the coronavirus pandemic. Now everyone is doing something unique to make Thanksgiving 2022 a festival to remember. Some of us are trying to come up with decoration ideas to make our home the place to be on Thanksgiving while some of us are focusing on the main matter- the Thanksgiving food recipes to make this year's festivity like never before.
5 Best Recipes You Should Try on Thanksgiving 2022
1- Classic Turkey Stuffing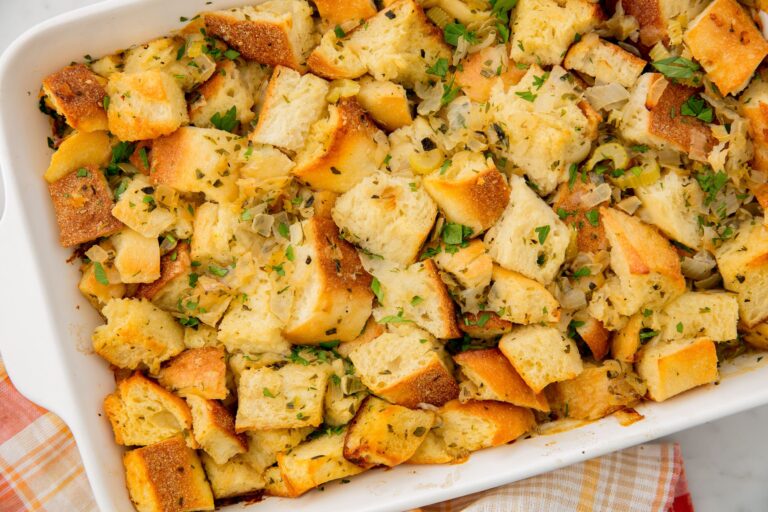 Is it even a Thanksgiving if you don't have a Turkey dish present on your dining table? It's almost a crime to not serve Turkey on Thanksgiving. The Classis Turkey Stuffing is one of the easiest and yet the most delightful recipe that you can materialise on Thanksgiving. The aroma and flavour of many different ingredients in the classic stuffing are something that you will cherish. It's a must-try recipe on Thanksgiving 2022.
2- Thanksgiving Casseroles
If you have someone elder in your house then you don't even need to learn the recipe for this as they will surely make it themselves on Thanksgiving. The Thanksgiving Casseroles are just so comforting and perfect in every way that your mouth won't stop having that just one more bite. Also, they are easily reheatable and can be made before the ultimate feast starts in your home.
Also read: Thanksgiving 2022: 5 Best Decoration Ideas to Brighten Your Home
3- Mashed Sweet Potatoes
Well, the mashed marshmallows are a must on Thanksgiving but there is no harm in trying out something new every once in a while. And believe us the Mashed Sweet Potatoes with a touch of butter and some spices hit completely differently. They are just so wonderful to taste. The melting flavour will make you forget all about your life worries.
4- Caramel Apple Pie
Well, apple pies are a delight to eat in autumn and winter and the occasion of Thanksgiving gives you a perfect opportunity to create a recipe that your guests may love. A Caramel Apple Pie made with love is all you need to bring happiness to everyone on this Thanksgiving that is uniting people after some harsh struggles.
5- Classic Green Been Casserole
Wanna eat something healthy but tasty at the same time then look no further than Classic Green Been Casserole. Adding that extra layer of cream to this recipe works magically. Don't believe us try it and be mesmerised by the taste in real.