Two reigning Khans (Shahrukh Khan and Salman Khan) with a fortune worth billions and millions of obsessed crazy fans across the world, described as the mainstream of Bollywood, who has stuttered, cooed, and footed their way into the hearts of Indian film buffs starting in the early 90s and late 80s, respectively, and continued to enlighten and entertain us. Despite the fresh face's arrival, they still remain the giant in the industry while basking the power, passion, and energy they radiate on screen, but we always wonder Shah Rukh Khan or Salman Khan, Who Is a Better actor?
Both Khans and their different Persona
With people in India who take movies more seriously than anything else, it is no shock that two clans remain the subject of discussion or clash between fans, which is quite entertaining as both khans have successfully transformed Bollywood into their own unique forms. But sometimes, we have to say a spade always remains a spade.
SRK and Salman Khan are considered brands and have their own fan-following for valid reasons, but what separates both the khans when it comes to choosing one as a legendary actor? A quality makes one of them a legend with par excellence and the other, well, just a phenomenal actor. It's the main difference most Bollywood bees overlook, but one that makes a world of difference. 
The Truth, Is Shah Rukh Khan or Salman Khan, Who Is a Better actor?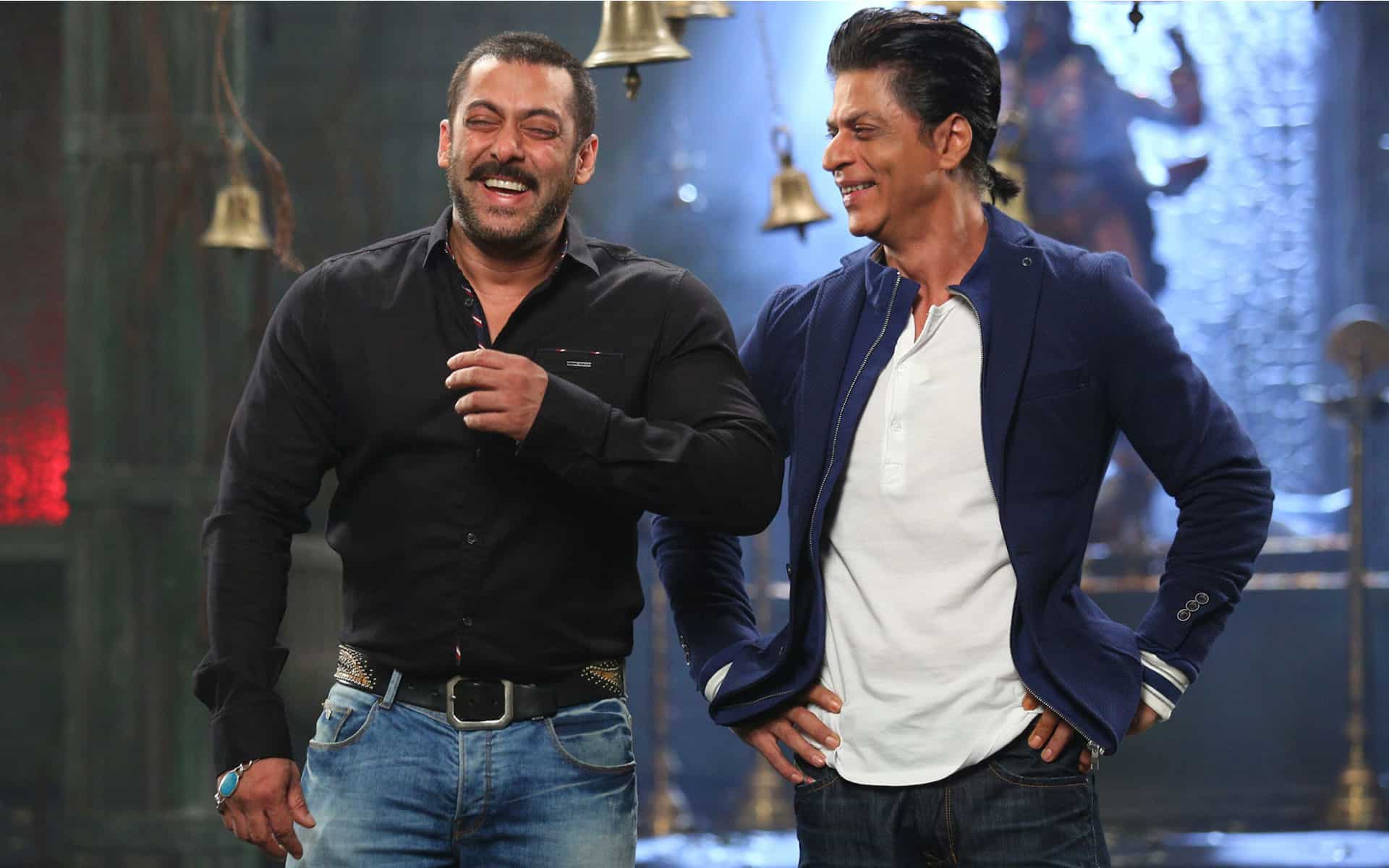 Let's encounter it, when it comes to giving light to performance, Shah Rukh sets a benchmark and stands at a position that Salman can never reach, making him a far better actor than Salman Khan. There you go; we said it all. Take a bow, SRK. 
Neither mistakes us as Salman Khan haters not considered as die-hard SRK fans who were responsible for a movie as imperfect as 'Happy New Year' smashing all box office records. We're not challenging Salman's credibility or his stardom. In all probability, Salman does have a loyal fan base and has won numerous hearts, which speaks volumes about his personality effortlessly.
Shah Rukh has made Bollywood an enriching experience for most of us. It's time we look past their popularity and fame and acknowledge their core strengths. Let's uncover the box together. It's been a period since the audience saw Salman Khan perform and shine on screen – when we say period, we mean a long, long while. He is well aware of his popularity and decides to take his loving audience for granted. No matter what the storyline is or the movie demands, he's consistently playing himself – the arrogant, brash, cocky guy whom 'nobody can mess with.'
One cannot possibly validate this opinion without mentioning the recent blunder 'Prem Ratan Dhan Payo,' which was supposed to be the movie that marked its comeback of Prem. The name everybody loved in 'Hum Aapke Hain Koun' and 'Maine Pyar Kiya,' where Prem was docile, humble, love-struck, and yet so charming; Prem, the dream guy. A stark reminder that Salman has come to a point where he almost declines to be sincere towards his work. From 'Wanted' to 'Dabangg' to 'Prem Ratan Dhan Payo,' no matter what the movie or essence demands, he would do 'whatever he wants to because he understands as the audiences will still pour in. 
Also read- Salman Khan Reveals Bajrangi Bhaijaan 2 At RRR Pre-Release Concert!
On the other hand, Shah Rukh Khan has taken his work far with more challenging roles than Salman Khan in his early years alone. He never holds shied away from leaping into different shoes and pulling them off with equal finesse. Shah rukh still took the lead with his skills and talent alone. 
He has played the lovelorn Rahul in many, an antagonist in 'Darr,' an emperor in 'Asoka,' a dying lover in 'Kal Ho Na Ho,' an author-backed character in 'Devdas,' a scientist in 'Swades,' a superhero in 'RaOne,' an autistic guy in 'My Name Is Khan', a hockey coach in 'Chak De India,' and a smuggler in 'Raees,' and a mafia man in 'Don' – all of these are starkly different from each other, and his authentic self. 
Even though Romance is synonymous with King Khan or Shah Rukh Khan in Bollywood, and that is a result of the legacy of timeless love stories which he builds by the excellence that he has left behind. Some may find his 'open arms' pose annoying these days but let's face it; he's the man who directed us on what romance looked like. Even at the age of 51, SRK still is the unbeatable king of romance.